With Anonyviet's guide, you can review all saved wifi passwords without jailbreaking your device. If one fine day you go to a cafe and ask for a wifi pass, but the shop owner just knocks it for you and won't let you see it?? Simply, use this method to review your password and you'll be fine.
Join the channel

Telegram

belong to

AnonyViet

? Link ?
This problem has been shared quite a lot on the internet. But most of the ways require you to Root your Android device (jailbreak Android). Jailbreak for cheap phones is okay. With expensive lines, the value will be greatly reduced and it is easy to reduce the life of the machine.
Instructions to review wifi password without Root
I guide on my phone, other Android lines do the same. Just try to focus on each step.
First, enter Settings -> Additional settings -> Backup and reset. Some phone models will display differently so you just need to find the item Backup & reset is to be.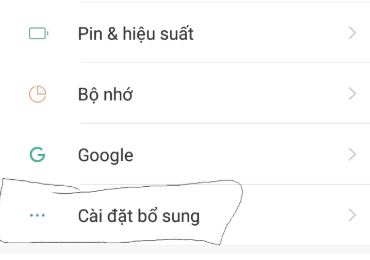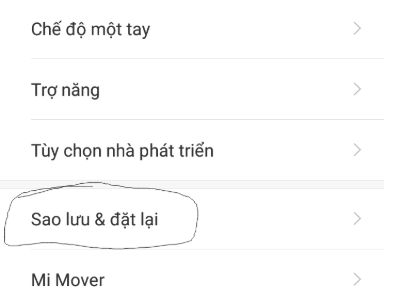 We will go there, access the Backup feature of the machine. View the wifi password directly on the device without installing additional software. Thus, it will not be heavy and will not damage the machine.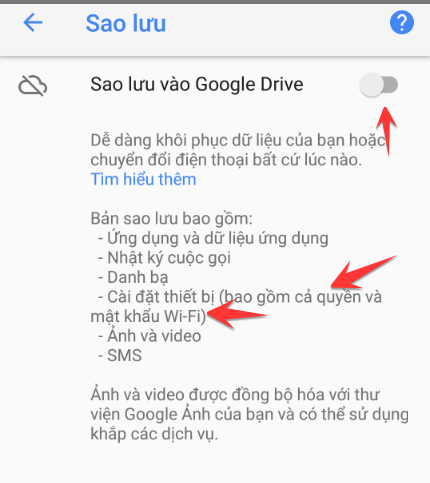 When you back up, the phone also backs up the wifi password that has been accessed. You can back up to phone storage (system) or Google Drive. Depends on what device you support. I choose to backup to the phone system for fast.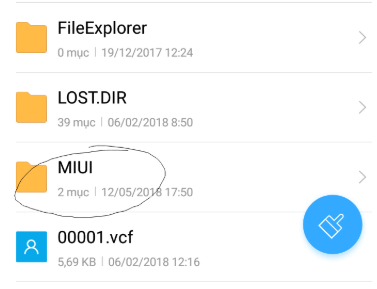 After the backup is done on the phone memory, I will go to the folder MIUI to view backed up files. You will see the Setup file Wi-fi.bak as shown below. If you back up to Google Drive, this file will be uploaded there.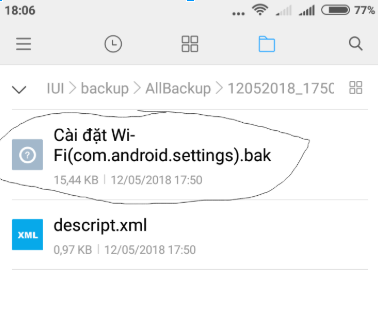 Now proceed to open this file and see the results.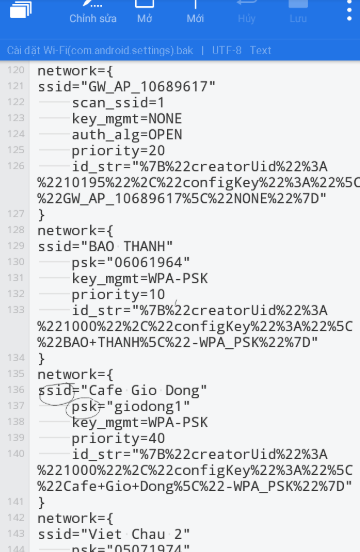 Note
ssid="name of wifi"
psk="password of wifi"
So you can review all passwords without any additional software. Very convenient, right? Please share this with your friends for reference!!!
Like Fanpage or follow website for quick updates of good articles.
Good luck
Lmint.