Snipe-IT is an open source software for managing Information Technology (IT) assets. With a user-friendly interface and high flexibility, Snipe-IT provides users with a perfect tool to monitor, control and optimize IT asset management in the work environment.
Join the channel

Telegram

belong to

AnonyViet

???? Link ????
Snipe-IT . Features
Snipe-IT offers many important features that make IT asset management easier including:
Asset List Management: Snipe-IT allows you to create detailed property listings with information such as name, serial number, date of purchase, value and current status.
Mark and label: Using labels and barcodes, you can easily identify and track IT assets.
Maintenance and repair management: Snipe-IT helps you keep track of the maintenance, repair and warranty history of each asset.
Inventory of assets: The inventory feature helps to confirm the existence and condition of assets in the warehouse.
Advantages of Snipe-IT
Snipe-IT offers many important advantages in IT asset management:
Free and Open Source: Snipe-IT is free and open source software that allows users to customize and develop according to their own needs.
Friendly interface: With a simple and easy to use interface, Snipe-IT is an ideal tool for both novice and expert users.
Flexible integration: Snipe-IT supports integration with other systems such as Active Directory, Single Sign-On (SSO), and open source software such as Jira and GLPI.
Asset History Tracking: Snipe-IT stores asset movement, maintenance, and repair histories, enhancing control and optimizing asset utilization.
Disadvantages of Snipe-IT
Technical knowledge required: Installing and configuring Snipe-IT can require technical knowledge, especially in interacting with databases and servers.
INSTRUCTIONS TO INSTALL SNIPE-IT ON WOMEN
WINDOW SERVER 2016
(100% SUCCESSFUL)
NOTE SOFTWARE CURRENTLY RUNS ON IIS 10 & WINDOW SERVER 2016 64BIT. You can try other versions of Windows Server.
First you need to download the installer and necessary tools of Snipe-IT to install on Windows.
The components required before installation are Snipe-IT, should be installed on Vmware or Esxi virtualized environment and set static IP before installation.
Step 1: Extract the SnipeIT installer.
Unzip the SnipeIT installer, in the folder with the snipe-it 5.4.4 kit like the picture I don't use it because it's old, then I use the snipe-it 6.1.0 version available inside. You use it by yourself.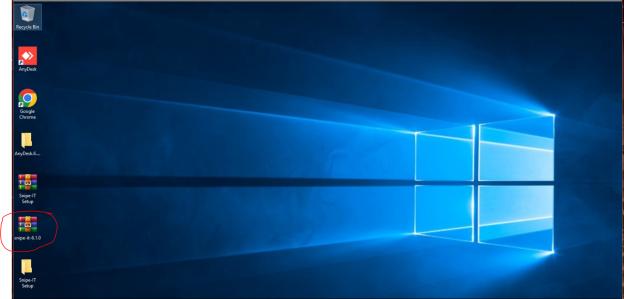 SnipeIT 6.1.0 . Kit
Step 2: Enable IIS Server function to run web.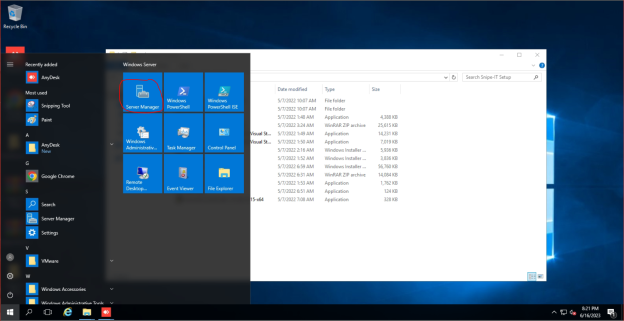 Click Window -> Server Manager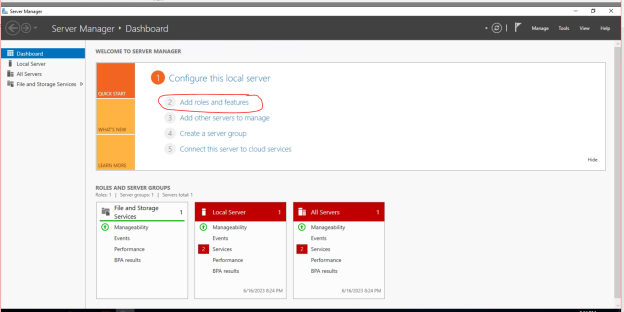 Select Add Roles and Features
Select Skip this page by default -> select next
Select as shown in the picture -> next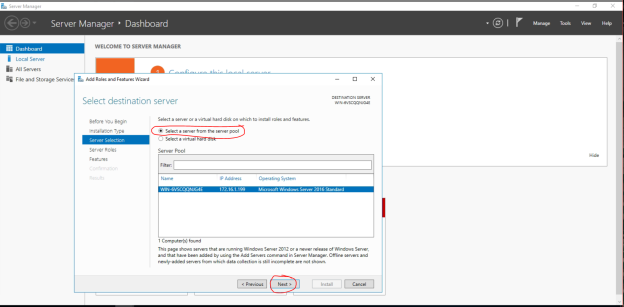 Next next
Select IIS Webserver -> a dialog box appears, select Add Features.
Select next
Select next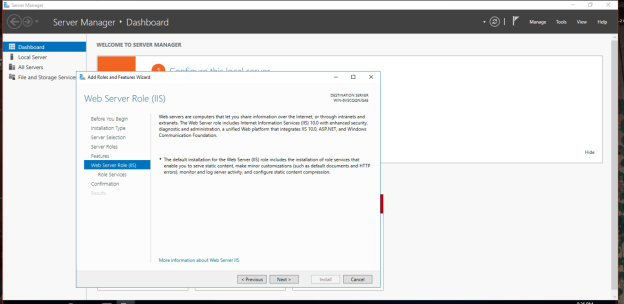 Continue next
Find the item with the word Application near the word FTP Service like the picture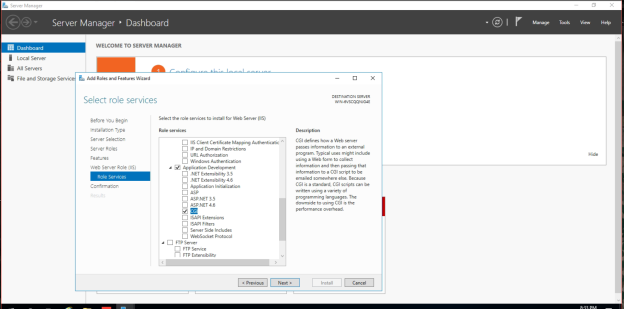 Sitck select CGI and select Next.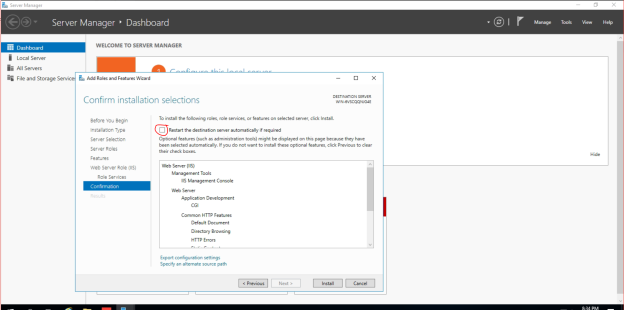 Stick to the restart check mark after installing the service (This is lucky, sometimes it starts automatically, sometimes it doesn't, My advice is to reboot after the installation is complete)
Select Yes
Click Install Install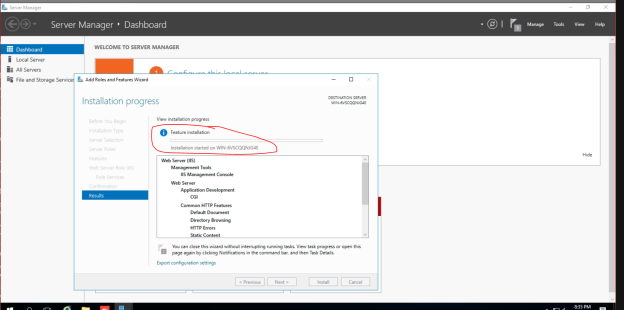 Installation begins
After the installation is complete, it will say succeeded but it will not restart the machine, right, click close and restart.
Visit page http://localhost
Step 3: Install Notepad++ file editing software
Click on the blue PM in the photo
Click Ok
Click Next
Click I Agree to install.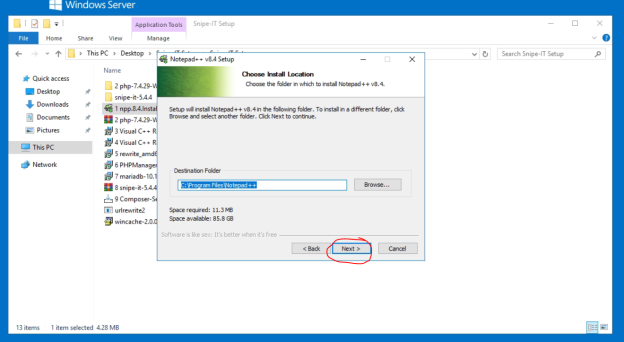 Click Next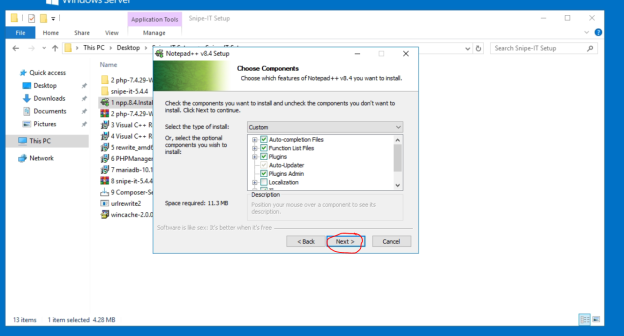 Click Next
Click Install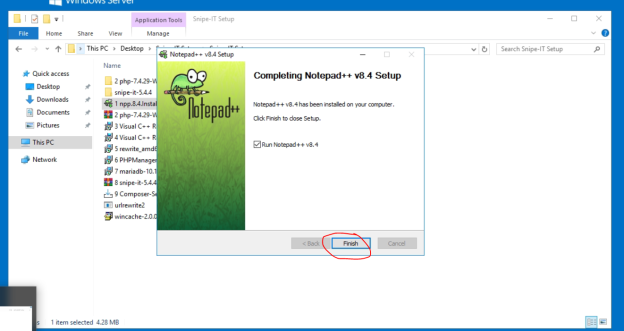 Click Finish
Step 4: Install Snipe IT
Access the directory containing the installation file and find the directory with the word PHP as shown in the image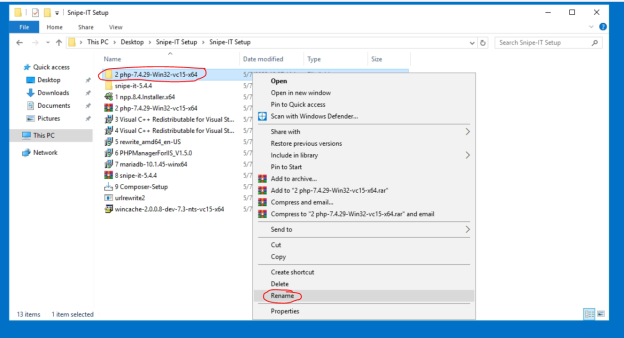 Rename to PHP
Rename as in the picture
Copy the file and throw it in C:/
Access Control Panel
Go to Programs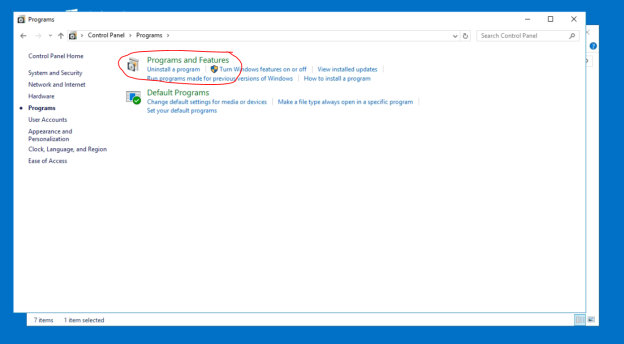 Choose as photo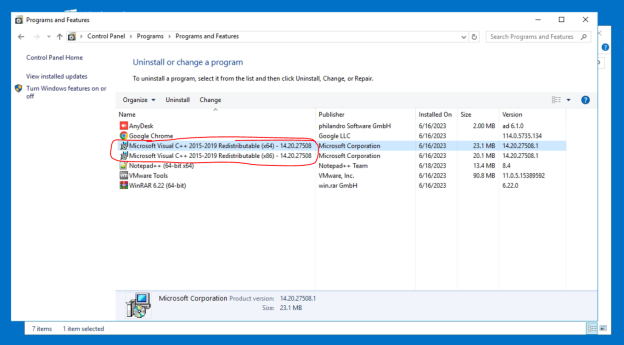 Check which version of C++ is available, here we are missing the 2012 version
Go back to Snipe-IT to install and install C++ 2012
Click Accept and Install
The installation is successful
Install the URL Rewrite software, select the installer as shown in the picture
Select Install
Installation is in progress
Complete installation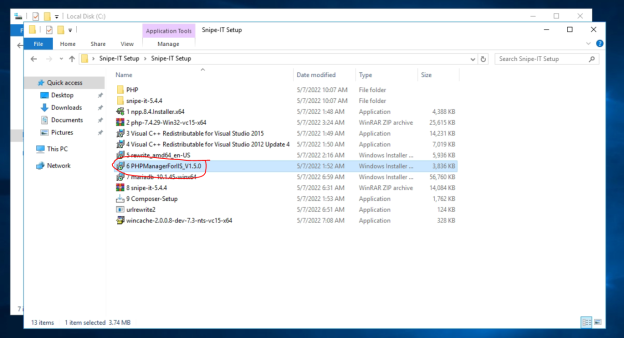 Install PHP Manager
Select Next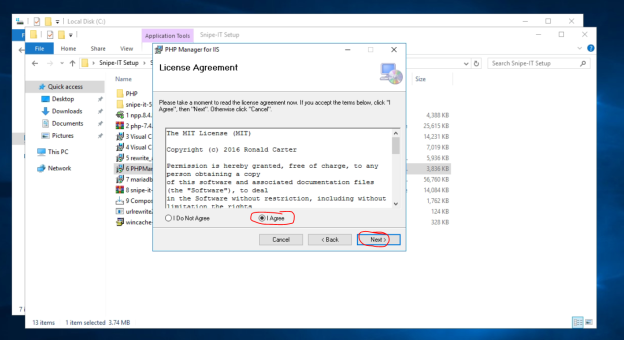 Select I Agree and Next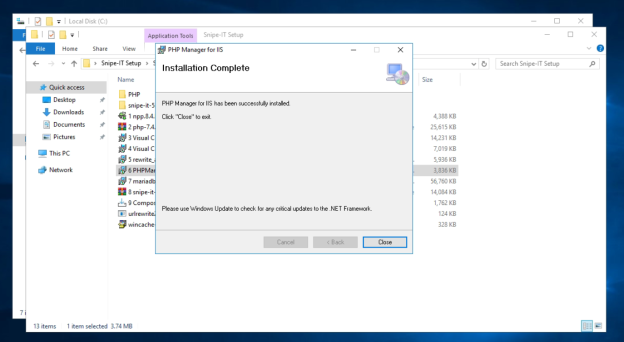 Installation is complete
Go back to Server Manager
Select IIS
Right click on the text as shown in the picture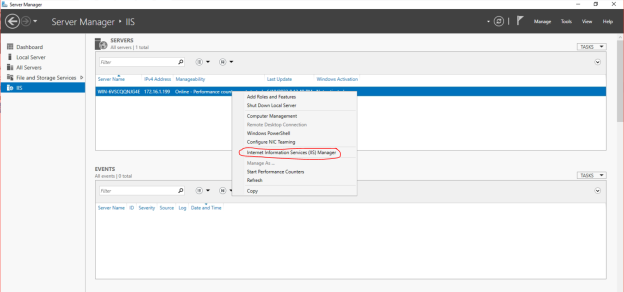 Select Internet Information Services (IIS) Manager
Select the PHP Manager item
Requirements SnipeIT only uses PHP >= 7.4 < 8.0 (Pay close attention to this, dear) should use the installer included in the Folder Install SnipeIT, do not use another PHP version.
Select register PHP as shown in the picture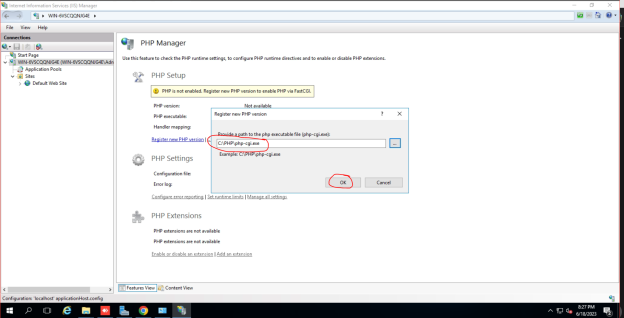 Select the path C:\PHP\php-cgi.exe and then click Ok
The registration is successful and you will see the version of PHP displayed
Install wincache (this is installed to run that snipe-it website)