Create QR codes with Canva is a simple and effective way to share information, links, or any content you want. QR codes are images that can be scanned with a smartphone or tablet, and converted into readable data. You can create QR codes for websites, videos, photos, documents, emails, phone numbers, etc. using Canva. How to do it, let's follow along!
Join the channel

Telegram

belong to

AnonyViet

???? Link ????
Benefits of using Canva to create QR codes
Canva is not only a graphic design app but also a QR code generator app. You can use Canva to create these QR code beautiful and professional for different purposes. When using Canva to create QR codes, you will get the following benefits:
Easy
Simply enter the URL of the page you want to open when scanning the QR code, and Canva will automatically generate the QR code for you. You do not need to install or use any other software or applications.
Diversity
You can customize the QR code according to your wishes such as changing the size, color, border, or logo of the QR code.
Integration
You can easily add QR codes to your design, you can drag, drop, rotate, move, or zoom QR codes as you like, or pair QR codes with images, icons, text, or stickers. to create unique and creative designs.
How to create QR code with Canva
Step 1: Go to the Canva homepage > Select "Apps"
Step 2: Select "Dynamic QR Codes"
Step 3: Select "Use in new design" to use in the new design page > Choose size (Here I choose the logo size)
Step 4: Click to select the QR code template you like
Step 5: Here, you can customize the following items:
Link: Add a reference link
QR code color: Color of the QR code
Background color: Background color
Logo: logo image, select upload to upload (Note: less than 150KB)
Pattern: Choose the QR code pattern
If you want to analyze the number of times this QR code is scanned, select the "Enable san analysis…" box. (Note that you must register an account on hovercode.com first).
Step 6: Finally, click "Add to design" so that the QR code is displayed on the design page.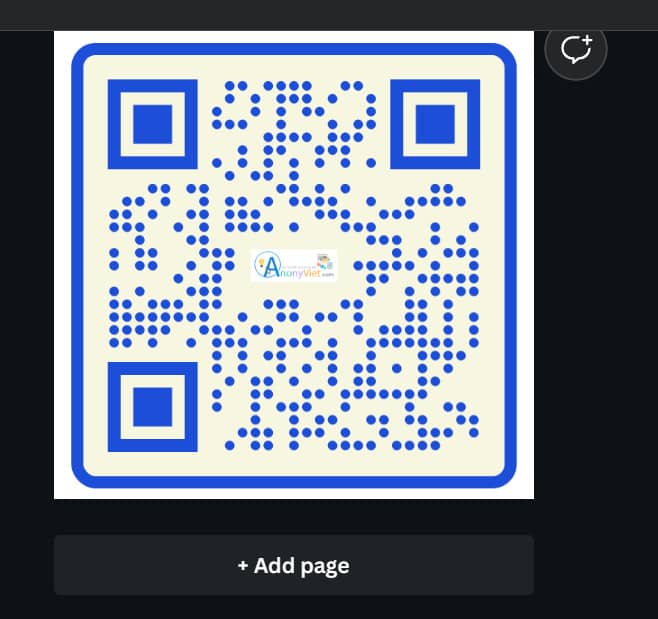 Finally, you can click "Share" > Download to download to your computer and use.
Epilogue
So, you have learned how create QR code with Canva and know. You've seen that Canva is a very convenient and easy-to-use application that allows you to create beautiful and professional QR codes. You can use these QR codes to share information, links, or your products with users quickly and effectively. Wishing all of you thcu75 success!