Way Create folders in bulk and name them according to the Excel list is a useful skill when you need to manage multiple folders on your computer quickly and conveniently. You just need an Excel file containing a list of folder names you want to create, and a few simple operations and you're done. For more details, please follow the following article with AnonyViet!
Join the channel

Telegram

belong to

AnonyViet

???? Link ????
Benefits of creating folders in bulk and naming them according to Excel lists
Job Create folders in bulk and name them according to the Excel list can bring many benefits to you, such as:
Save time and effort by not having to create and rename folders manually.
Easily manage and organize folders according to certain standards.
Increase work efficiency and avoid confusion when there are many folders to create.
How to create folders in bulk and name them according to Excel lists
Step 1: Click on the box next to the first position in the list > Enter md[khoảng cách]"first name"
Note: The names in the list should be written without accents, because if there are accents, there will be a font error when creating the folder.
For example in the picture, I will enter md "An"
Step 2: Press "Ctrl +E" to Excel Do the same for the remaining names.
Step 3: Copy this data column
Step 4: At the folder location where you need to create those folders, right-click > Select New > Text Document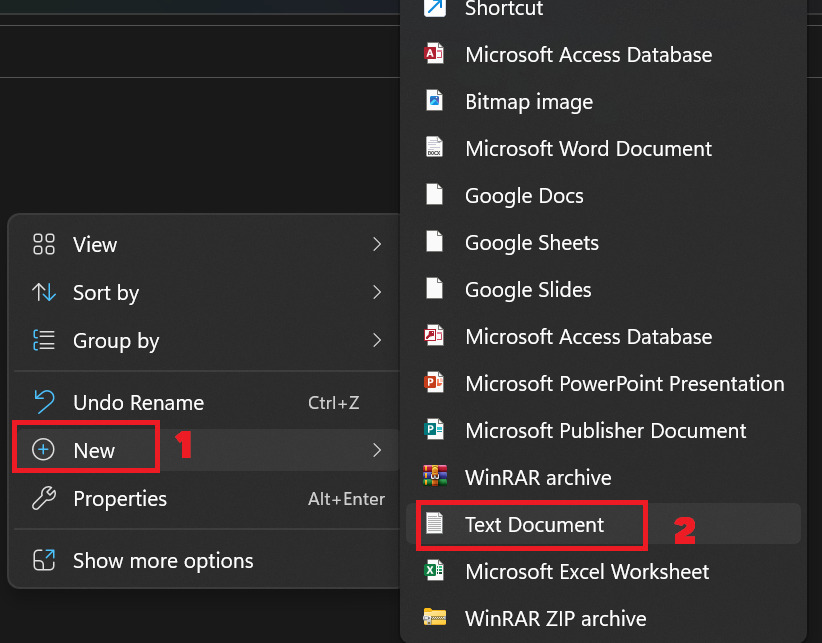 Step 5: Open that Text Document file > Paste the data you just copied here > Click "Save" to save
Step 6: Click View > Show > Check File name extensions to display the file format extension
Step 7: Rename the .txt extension to .bat extension > Select "Yes" to confirm
Step 8: If you log out and then log in, you will see folders created with names from the Excel list.
Extremely simple, right!
Epilogue
I just showed you how Create folders in bulk and name them according to the Excel list with just a few simple steps. This is a convenient and quick way to manage folders on your computer. You can apply this method to many different cases, for example storing files by date, by data type, by customer name, etc. Thank you for watching!