How to convert images to text is a useful skill in many situations, like when you want to copy content from an image, when you want to translate a piece of text in an image into another language, etc. In this article, AnonyViet will guide you through the steps to convert images to text using Google Docs in the simplest and fastest way.
Join the channel

Telegram

belong to

AnonyViet

???? Link ????
What is Google Docs?
Google Docs is a free online word processing application provided by Google. Here, you can create and share many types of files such as documents, spreadsheets, slideshows, and more.
Google Docs also has convenient features such as: voice input, add new fonts, comment and chat, store and backup data, …
To use Google Docs, you can access via the link here
Benefits of converting images to text using Google Docs
Save time and effort compared to manual data entry
Easily edit, copy, paste and share text
Increased accuracy and reduced errors compared to visual image recognition
Instructions on how to convert images to text using Google Docs
Step 1: You go to Google Drive and log in with your Google account.
Step 2: Click Upload File and select the image file to convert to text.
Step 3: At your Google Drive, right-click the uploaded photo and select Open with Google Docs.
Step 4: Immediately, the image is opened on Google Docs with the original image with text content and below is the text content extracted from the image.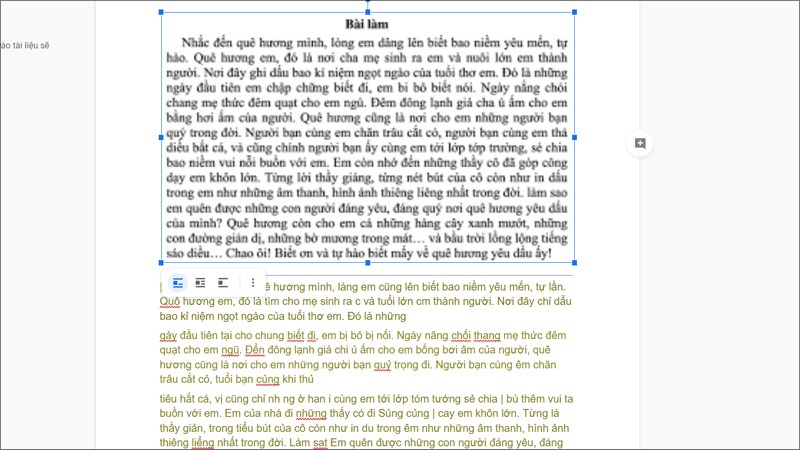 Here you can edit the content to your liking and select Download as Microsoft Word (docx) in the File section.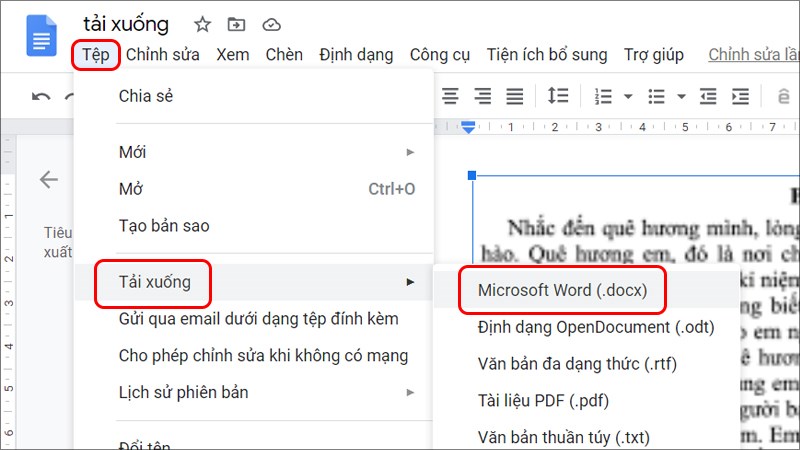 Epilogue
So with just a few simple steps, you can know how to convert photo to text with Google Docs extremely simple and fast. If you find it interesting, please share the article with family and friends to know more about this useful feature of Google Docs. Wish you successful application