This is probably a humiliating celebrity that ignores you, it's better to say "Reject" immediately, don't do this, but just leave the status "Reply to friend request".
Join the channel

Telegram

belong to

AnonyViet

? Link ?
Hi my dear friends, have you ever wondered if anyone has ignore friend request with or not? Especially those who seem to be very close in real life, but up Facebook They don't want to be friends with you? Could there be an implicit rift in your relationship? Or they simply don't want to be friends with you News Feed without having to show any content sell Sims with Clothes yours :v
I once witnessed a story quite dramaticIt's my best friend who sent me a friend request little friend High School Together! Although the two met each other in real life, they were still happy to talk back and forth, but for some reason, the girl refused to make friends on the internet. Facebookchief Zalo don't even want!? And after a long time of research, my friend "fired up" when he knew that the other girl had a crush on him for a long time, but this guy had a girlfriend right at her best friend. yes! Now the two of them haven't even looked at each other!
Sometimes life not what we think, act ignore This also affects to a small part mentality our. However, be optimistic because there are still many people around you who care about you, such as Ad AnonyViet this :v
So how do you know who did? ignore invitation make your friends on Facebook? Please follow the instructions given below
Step 1: Tap the friend icon, then select See all as shown in the image below:
Or simply click on this link: https://www.fb.com/friends/requests/?fcref=jwl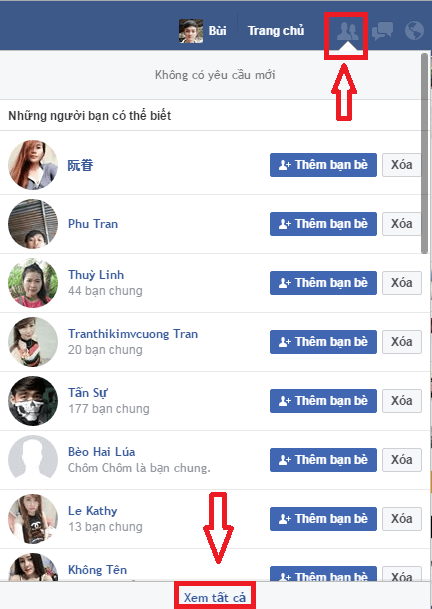 Step 2: Continue pressing select View sent invitations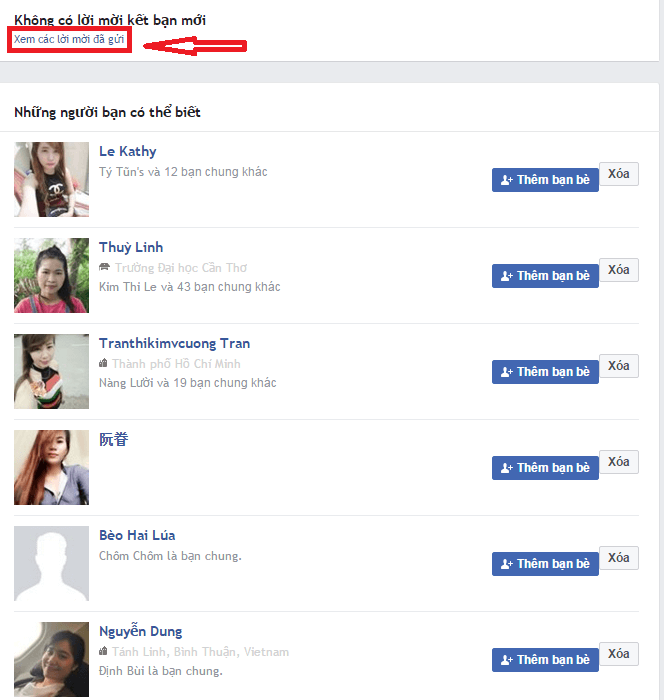 A list of people to whom you have sent friend requests appears, of course these are all of you who "ignored" your friend request. Now you can Resend a friend requestn or Cancel request optional:
Hope you will find those who abandoned you on social networks
By: Luan Bui