Google maps is an extremely useful tool that helps us easily determine directions and routes quickly. However, not only stopping at basic functions, Google Maps also has another feature called Google Traffic. This feature will help avoid traffic jams and traffic jams. From there, it helps your vehicle move in the most convenient way during peak hours.
Join the channel

Telegram

belong to

AnonyViet

👉 Link 👈
Today, AnonyViet will guide you on how to use it Google-Traffic to avoid roads where traffic jams often occur. From there, come up with plans to avoid mistakes and save your time!
If staying Ho Chi Minh City then you can see traffic cameras Directly to avoid traffic jams.
How to use Google Traffic to see traffic jams
Firstlyplease access the map Google Maps.
Step 2: Click on the 3 dashes icon on the left top of the screen.
Step 3: Next, select Traffic to see traffic jams of roads on the map.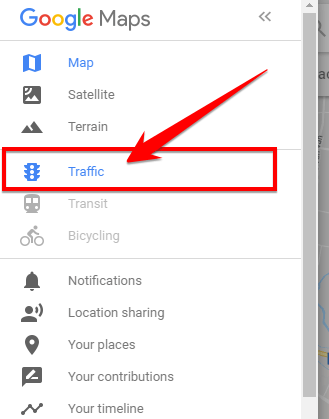 Nowon the map will represent colored lines from green arrive dark red. Corresponds to the crowdedness of traffic participants on that road.
Summary of the article
With Google Traffic, you can easily participate in traffic in big cities. You don't have to be afraid of traffic jams at rush hour like before. It is known that Google regularly updates traffic jams by relying on aggregated anonymous positioning data and vehicle speed on a given road at the same time. Google Traffic will help you avoid traffic jams and congestion. Suggest you a route with less traffic to avoid traffic jams.
If you use a Smartphone, please download it Google Maps for Android or Google Maps for iOS to use Google Traffic at any time!
N1412.