I present to you a lot of learning opportunities these days. Haven't finished the program yet QuanQuanGCP There is a new program. This time, I will bring you the NIC digital talent development scholarship program in cooperation with Google. The program has a limited number of participants, so if you are lucky enough, please register quickly.
Join the channel

Telegram

belong to

AnonyViet

???? Link ????
The National Innovation Center (NIC) under the Ministry of Planning and Investment in collaboration with Google sponsors a free Grow with Google scholarship program worth $168 per 1 slot on Cousera platform. This program is only limited to 6000 seats, so it's only for those who are predestined. Students who complete the course will receive a free certificate and some other Google incentives.
The Grow with Google program will include 5 courses:
Data Analytics (Data Analytics)
IT Support (IT Supports)
Project Management (Project Management)
User Experience Design (UX Design)
Digital Marketing E-commerce (Digital marketing and E-commerce)
But when I joined Coursera, there was another 6th course, Python Automation, not sure why, this scholarship probably removed that course. The courses will be taught in English, but the Data and IT Supports courses alone have Vietnamese documents and videos for everyone.
Subjects participating in the scholarship: 3rd and final year students at Universities and Colleges across the country.
Deadline to apply for the scholarship: April 15, 2023.
Notes when studying:
All courses will end on: December 31, 2023
You must study regularly, if you do not study for more than 30 days, the scholarship will be revoked
Within 30 days from the time of registration, if you meet the requirements of the program and have enough scholarships, you will receive an invitation to join Cousera's Grow With Google program.
How to apply for a free digital talent development scholarship
Step 1: First, you access the program participation form here.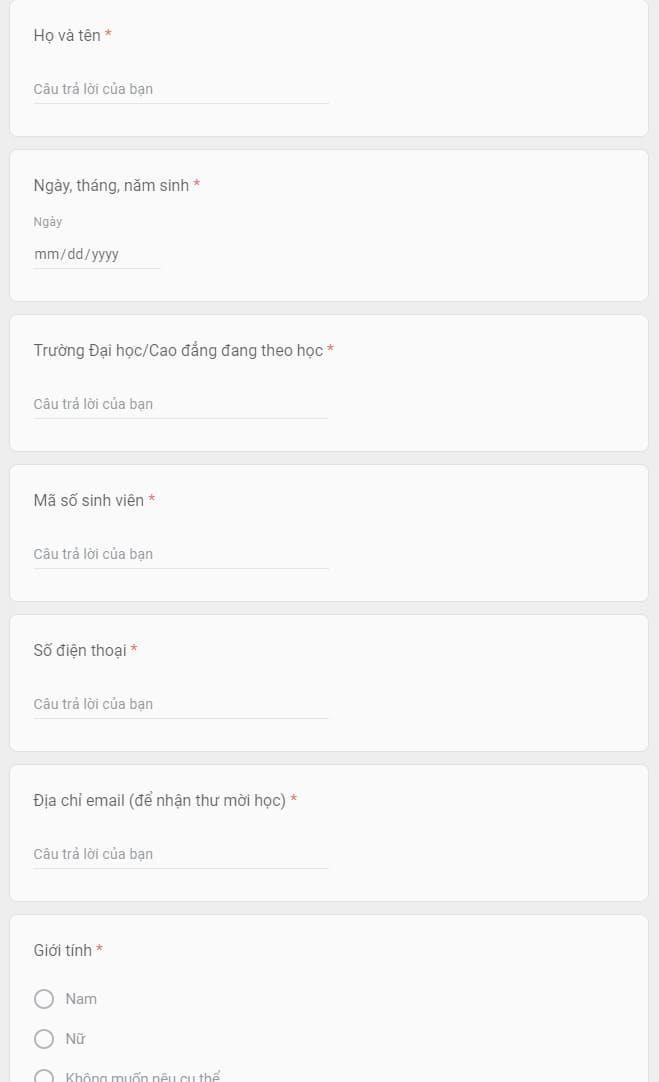 Step 2: Next, you just need to fill in the correct information and submit the form. If successful, Coursera's invitation link will be sent to you in 30 days.
Congratulations on completing all the courses of the program.