Did you know that Zing MP3, one of the most popular music player applications in Vietnam, has integrated a unique and lovely virtual assistant named Kiki? Kiki is a virtual assistant developed by Zalo AI, and can be used on devices such as cars, speakers and the Zing MP3 music application. In this article, AnonyViet will show you how to use Kiki virtual assistant on Zing MP3, as well as its highlights and utilities.
Join the channel

Telegram

belong to

AnonyViet

???? Link ????
How to use Kiki on Zing MP3
Step 1: Update to the latest version of Zing MP3.
Step 2: Open the Zing MP3 application and select the microphone icon to grant permission to Kiki.
Step 3: Say the commands you want Kiki to execute, for example, "Turn on music by Son Tung MTP", "Turn off music after 30 minutes", "How is the weather in Hanoi today",…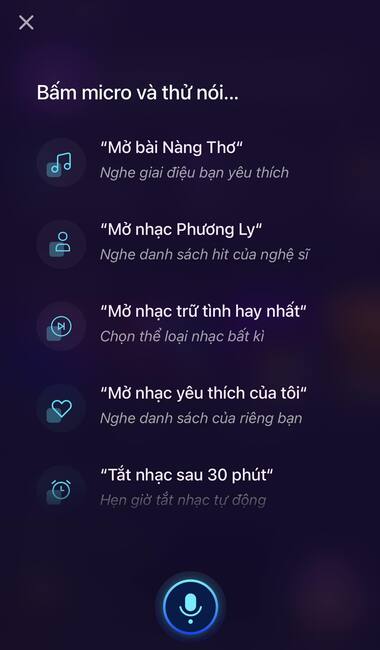 Highlights of Kiki . virtual assistant
Kiki is not only an ordinary virtual assistant, but also a companion with you in listening to music. Here are some highlights and benefits of Kiki compared to other virtual assistants:
Ability to listen and understand Vietnamese
Kiki can recognize many different dialects, contexts and words. You don't have to say it in a fixed or precise way, just speak naturally and Kiki will understand what you mean.
The ability to respond quickly and accurately
Kiki can search and play music at the request of the user, as well as provide other useful information such as weather, news, entertainment, etc. You do not need to spend time typing or searching for songs. , but just say it and Kiki will do it for you.
Natural and friendly interoperability
Kiki can chat and make suggestions tailored to the user's interests, as well as expressing emotions through voice and images. You will feel Kiki as a real friend, not just a machine.
When using Kiki on Zing MP3, you will have the following utilities
Help you control music by voice easily and intelligently, no need to touch the screen or search for songs. You can play, pause, skip, adjust volume, repeat, shuffle… by talking to Kiki.
Help you enjoy your music in your own way, you can set a timer to turn off the music, customize the music, view information about songs and artists… You can talk to Kiki to set up music playback modes according to your wishes. Friend.
Keeps you entertained and updated while listening to music, can Q&A, see the weather, read the news, play games… You can talk to Kiki to do other things besides listening to music, without needing to do anything. must exit the application.
Epilogue
So you already know how to use Kiki virtual assistant on Zing MP3, as well as its highlights and utilities. Hopefully this article has helped you better understand Kiki, making your listening experience new and more enjoyable. Good luck!