The hackers of the spy company NSO used an attack method Iphone without the user doing anything (zero-click) by accessing HomeKit – Apple's feature of controlling smart devices in the home. However, this method was prevented if the user enabled Lockdown Mode – a security feature of Apple.
Join the channel

Telegram

belong to

AnonyViet

???? Link ????
Who is NSO Group?
NSO Group is an Israel-based cybersecurity company that provides cybersecurity products and services to governments and security organizations worldwide.
This company was founded in 2010 and is best known for its main product, the Pegasus spyware, which is said to be able to access mobile devices and monitor all activities on these devices. The company NSO Group has been controversial because its products have been used to monitor and spy on human rights activists, journalists and political figures worldwide.
November 2019, Apple alleges NSO Group used security holes in Apple's iOS operating system to develop and sell Pegasus to governments and security organizations around the world.
How does NSO hack iPhone with zero-click?
Attack zero-click is a type of attack that does not require the user to take any action to allow an attacker access to his or her device. Instead, attackers take advantage of vulnerabilities in software or hardware to insert malicious code or steal data without the user's knowledge.
This is a type of attack that is very difficult to detect and prevent, as it does not leave many traces and can be performed remotely.
Some examples of zero-click attacks are:
NSO Group's Pegasus spyware can infiltrate iOS and Android devices via iMessage or WhatsApp, simply receiving a message without opening it – is enough to allow remote access to attackers. to your iPhone.
A vulnerability in Apple's Mail app allows hackers to send emails to gain access to a user's device without the user opening the email.
Another flaw in Apple's FaceTime app makes it possible for hackers to call users and listen to their device's audio before they accept the call.
According to cybersecurity experts, zero-click attacks are very dangerous and difficult to detect, as they do not require user intervention and can carry out espionage activities in secret. This makes NSO Group zero-click attacks considered one of the most dangerous espionage attacks and can have serious consequences for user privacy and security.
How to counter Zero-click with Lockdown Mode
To protect those potentially vulnerable to zero-click attacks, Apple introduced "Lockdown Mode" last year. This is a tool to limit the functions of the iPhone, while reducing the risk of a zero-click attack.
This mode is only for people who think they are at high risk of government surveillance. This tool will degrade iPhone features, including blocking most message attachments, disabling many websites, and more.
NSO and 3 zero-click attacks on iPhone
According to reports from Citizen Lab, a cyber research center of the University of Toronto, NSO Group used at least three attacks launched by NSO hack iPhone with zero-click to install the Pegasus spyware on iPhone devices running iOS 15 and 161.
This was discovered in late 2022 but Citizen Lab has kept the details secret until Apple can patch iOS to prevent attacks in time.
3 attacks include:
PWNYOURHOME
An attack that began in October 2022, combined a vulnerability in the HomeKit and iMessage apps to gain access to a user's device. This attack can work regardless of whether the user has a smart home configured with HomeKit or not.
FINDMYPWN
This is a two-step zero-click attack, deployed against iOS 15 starting in June 2022. The first step targets the iPhone's Find My feature, and the second step targets iMessage.
LATENTIMAGE
The attack involved the iPhone's Find My feature.

The most common attack method is to send an iMessage message containing malicious code, then exploit vulnerabilities in other default Apple applications.
In January 2023, Apple released several security enhancements to HomeKit in the iOS 16.3
Users who have enabled Lockdown mode will receive a notification every time a malicious object tries to infiltrate their device.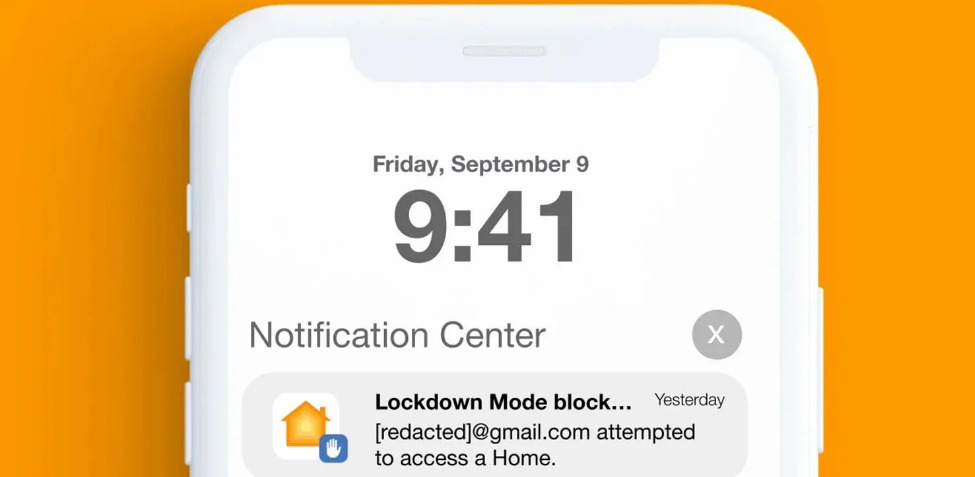 Epilogue
In short, the attacks of NSO hack iPhone with zero-click is a reminder to service providers and users to increase security measures and take extra care in protecting their personal information and privacy.