Evoto is a professional photo editing software applying AI technology, meeting the editing and design needs of users. Specifically, what are the outstanding features of Evoto and how to use it, please follow through the article below!
Join the channel

Telegram

belong to

AnonyViet

???? Link ????
What is Evoto software?
Evoto is an image editing software integrated with artificial intelligence technology WHOhelps users edit photos quickly and easily without having to have a lot of professional knowledge.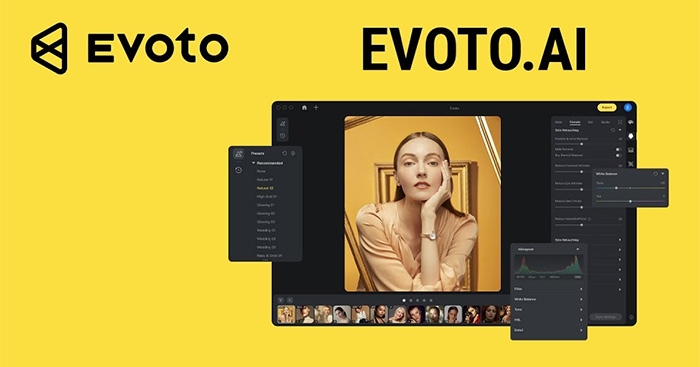 This product is developed by the company Evoto, founded in 2021 by a group of designers and programmers passionate about photography and technology.
The software has a friendly interface and easy to use, supports many different image formats. In addition to the free version, the software also has a paid version with more advanced features.
Computer configuration requirements:
Windows 10/8/7″ operating system
RAM memory: minimum 4GB
Free disk space: at least 1GB
Graphics card: with OpenGL support from 3.3 or higher.
Evoto AI User Manual
Step 1: Visit the homepage Evoto AIenter Email, click "Start Free Trial", wait a few minutes for the computer to download the software.
Step 2: Open the downloaded setup file and install it
Step 3: After installation, open Evoto and log in to your account
Step 4: Name the new project. Then click on the image or the folder containing the image
Here the editing interface will appear, in which:
Presets (available editing settings) are on the left
Adjustment tools are located on the right, including:
1 – Color Adjustment
2 – Portrait retouching
3 – Adjust the background
4 – Cut
Evoto offer appropriate adjustment tables for each audience such as: Male, Female, Child, Elderly. If the photo has many objects, the AI ​​will automatically recognize it, for example, when you click on the "Female" tab, the software only edits the objects that are Female, etc.
The beauty of the software lies in the fact that it offers a lot of tools for you to easily customize without having to have a lot of design or photoshop experience, just drag the slider until you are satisfied.
Remove blemishes on the face
You can remove skin imperfections such as freckles and acne, moles, wrinkles, dark circles, smile lines, etc. to create smooth and radiant skin.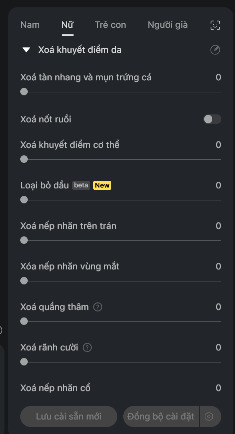 Adjust details on the face
Evoto allows you to change the size, shape, position of the face, eyebrows, eyes, nose, mouth easily. From there, you can adjust to make your nose smaller, enlarge your eyes, reduce the gap between your eyebrows, slim your cheekbones, create a bright white smile, and more. which you can now do them in seconds.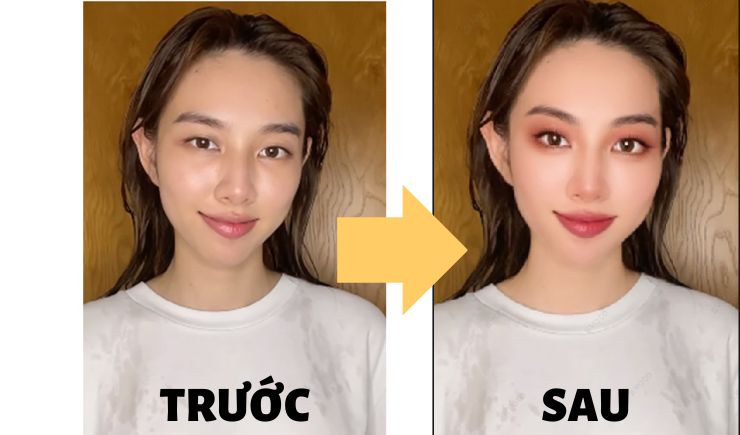 In addition, you can also change the skin tone from pinkish white to dark brown.
Face makeup
In addition, you can also do "online" makeup for your face such as adding lipstick, blush, mascara, or eyebrow pencil. You can adjust the light and dark areas to create volume on the sides of the nose and cheeks to make the nose higher, the face slimmer.
In addition, Evoto There are also different makeup styles available for you to choose from.
Full body retouch
You can also adjust the body of the person in the photo, such as making it taller, thinner, or increasing the size of the bust.
Create a photo card
Step 1: First, go to "Crop", fill in the ratio 4 × 6, click "Save"
Step 2: Then go back to the "Portrait retouching" section, activate the line "Liqify Symmetrical (for card images)" and customize, this will help the facial features and shoulders become more symmetrical and harmonious.
Step 3: Go to "Adjust background" > Activate "Clean smooth background" and "Remove color banding" > Choose the background color you like
Adjust the background
You don't need to spend time manually changing or adjusting the sky or background. Instead, with just one click, Evoto allows you to change the background quickly, naturally and professionally
Use default presets
This is a feature that helps you to apply editing effects to your photos quickly and easily. You can choose from presets available from professional designers with a variety of styles.
Create your own presets
You can also create a new preset by clicking "Save New Preset" > Name the preset and category > Click "Save". You will then see the newly created preset appear in the left hand column.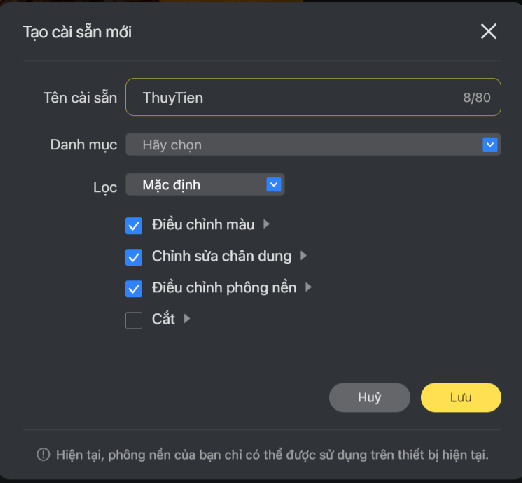 Batch processing of images
After editing a photo you like and you want to apply it to many other photos, you just need to select all photos, click "Sync settings" > "Sync" and you're done.
Epilogue
Now, thanks to Evoto, you don't need to spend too much time editing photos. Possessing Vietnameseized, easy-to-use tools, this is an interesting software that you definitely should not miss. Good luck with your application!