Sometimes you probably want to delete all your friends too! Or just hacked a certain nick! then Delete all to make it my own nick! There are many reasons why you might want to do this. But the codes on the net are not safe and do not make you trust. So try the below way!!
Join the channel

Telegram

belong to

AnonyViet

? Link ?
An extension of Chrome will help you do this in the safest and fastest way! Safer than codes on the internet because it is easy to insert bad code to serve your own purposes!
Installation Instructions
You install one of two Extensions on Google Chrome
fbleadapp.com I'm the owner of both of these Extensions and they have the same way of working, so you can choose one of the two and it's okay!!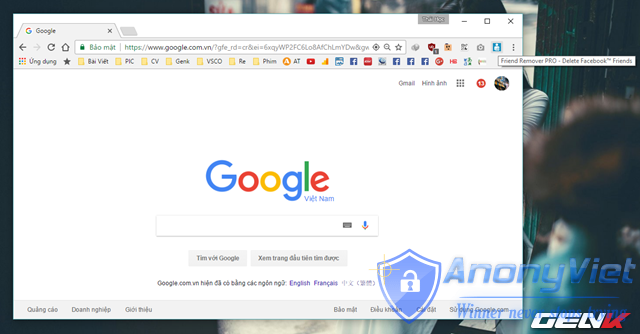 If the installation is successful, you guys Reset Chrome again! To enable its feature on Chrome.
You look up the right corner if you see the icon of Extension That means it's active and usable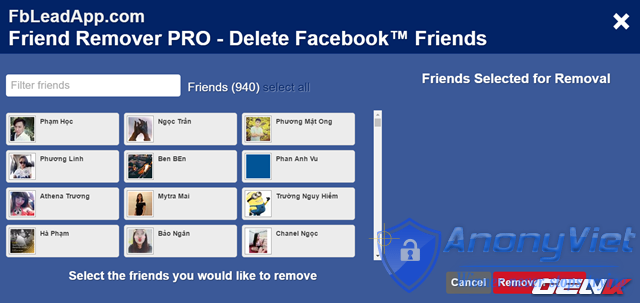 Next, log in to your Facebook account and log in so that extension can update your friends list.
Successful login, click on the installed extension on the right corner to start using.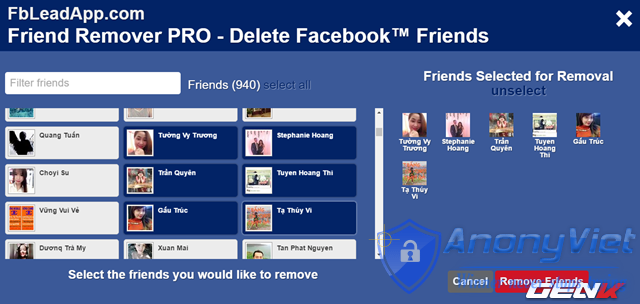 After you open it, it will load the list of friends from your facebook (login and then it will load) It loads you can proceed to click on each person in the list to Delete (Unfriend)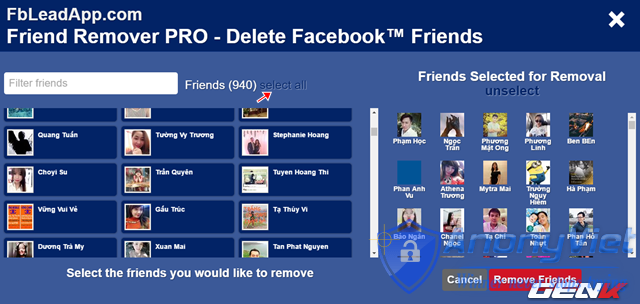 If you want to delete all, press " Select All"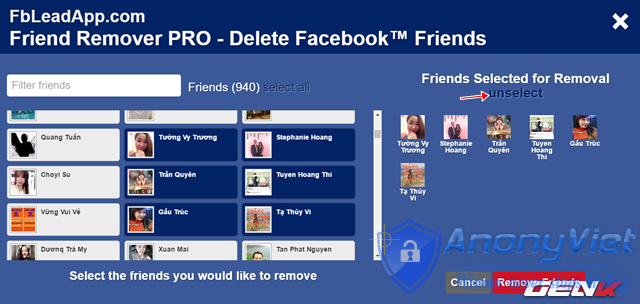 If any " I regret choosing the wrong one", please click on the option"unselect" to deselect the people you just filtered.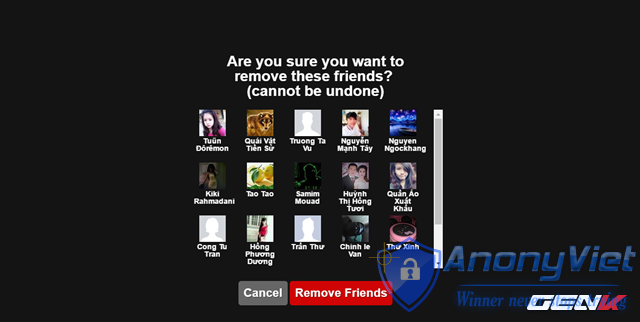 When you're done, click on "Remove Friends".
Then a confirmation message will appear again, if "sure"again, press"Remove Friends" to proceed as shown below.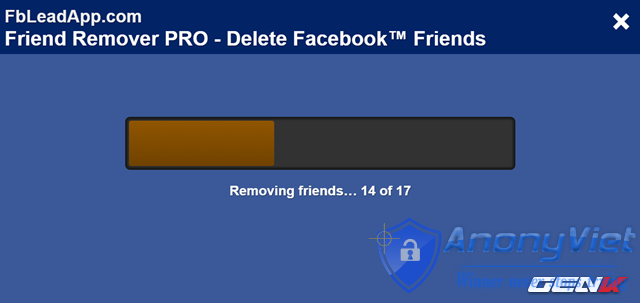 Progress "UnfriendIt will be like in the picture and you wait for it to finish running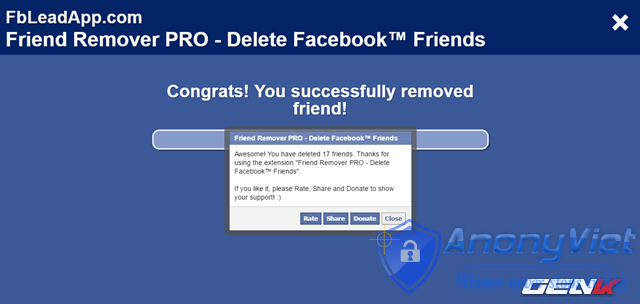 When done, press "Close" and "Finished' to finish the process!
So success!
If you haven't done it yet, comment below and I will answer
Source GenK