With Artflow you can easily create animated videos with characters, backgrounds, dialogues, voices, etc., completely created by AI, extremely fast and fun. Specifically, what is Artflow and how to use it, please join Anonyviet Check out the article below!
Join the channel

Telegram

belong to

AnonyViet

???? Link ????
What is Artflow?
ArtFlow is a website that allows you to create unique animated stories with original characters created by artificial intelligence (AI). You can create characters, backgrounds, choose voice tones, write lines, and more.
With Artflow, you can turn story ideas into movies easily
How to use Artflow to create animated videos
Step 1: You access the ArtFlow homepage here. Click "Try Now"
Step 2: Click "Sign in with Google" > Select Email to register an account
Step 3: Now the interface will look like this:
Create your own character
Step 1: You click on "Image Studio" > Image Studio (beta)
Step 2: In the "Select content type" section, select "Portrait"
In the "Your prompt" section, you just need to enter the character description you want
For example: "portrait of a young girl looking at the camera wearing a red dress"
In the "Select style" section, select Add Style to add an image style to the character
Step 3: Finally, click "Flow" and wait for the results
More background wallpapers
Step 1: Go to "Video Studio" > Choose a photo as a background image (background)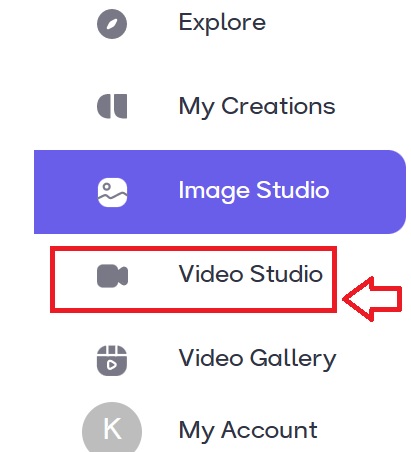 You can go to the Upload section to choose an image from your computer to use as a wallpaper
Step 2: Click on the "Character" tab, you will now see the character you created earlier appear on the left side of the screen.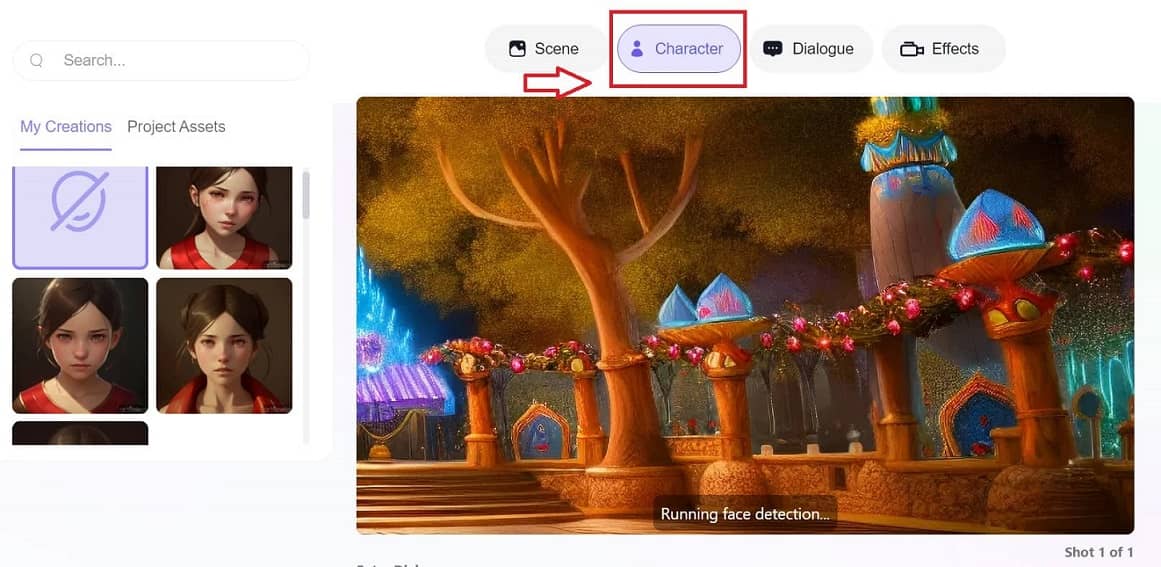 Step 3: You click on the image of a character you like, then click on the square icon – this tool will help your character blend into the wallpaper in the smoothest and most natural way.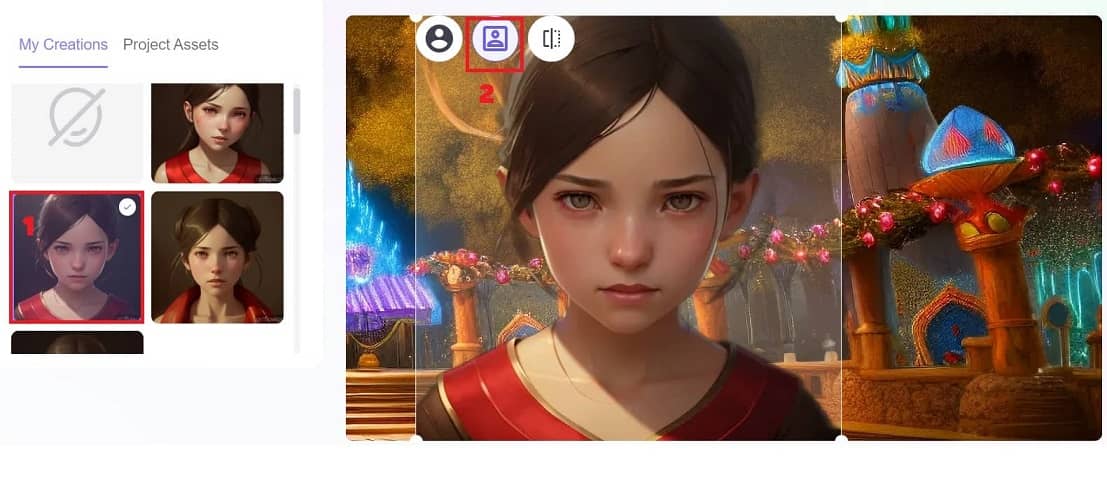 You can adjust the size and position of the character to your liking
Add dialogue for characters
Click on the "Dialogue" section.
1: Voice tone selection area, you can click listen and choose the right voice for your character
2: You fill in the character's dialogue in this box
Step 4: Click on the "Effects" section to choose the moving effect of the background background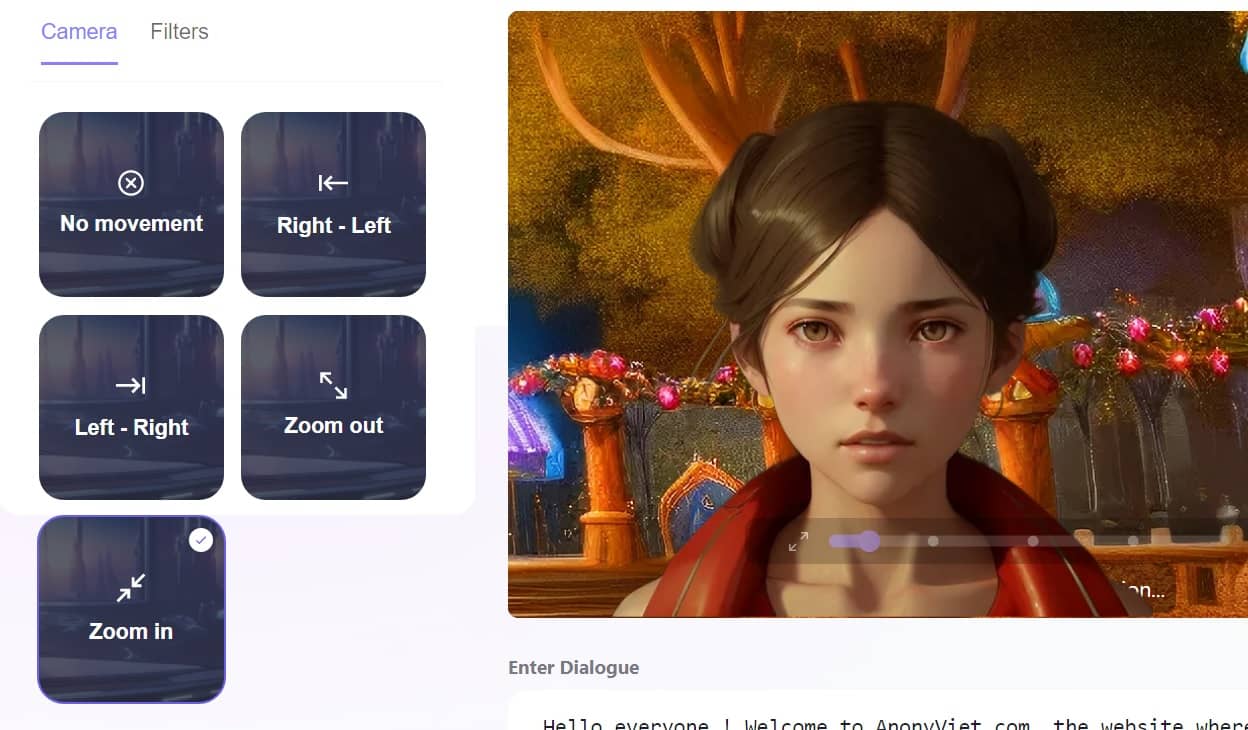 Step 5: You click "Export" > Name the video > Click "Export Video"
Wait a few minutes for the system to output the complete video
Note: 1 account can create up to 30 videos for free
After the video is finished rendering, you can click on the video to view, share or download it to your computer, or you can click "Remix" to return to the editing page.
Epilogue
So just a few steps to use Artflow AI that makes videos with backgrounds and voiceover characters simpler than ever. This is an interesting AI tool that you should try, good luck!