Creating a website is a must-have for every business, store, or individual these days. Any service we need to have a website to promote and take care of customers. In the past, we often had to spend a lot of time and money on hiring website writers and designers. But with Weebly, you will save a lot of money on that one website!!
Join the channel

Telegram

belong to

AnonyViet

👉 Link 👈
Now with Weebly, you don't have to worry about that anymore! You can design and build your own website for free. Especially, it can be done right on your Smartphone without a computer. This is a convenient and pretty good point of Weebly !!
Convenience points when creating a website with Weebly
Weebly's website creation service supports both free and paid plans. You can freely choose between packages to suit your needs. Of course, the money you spend on the paid plan will be much cheaper than if you hire someone to write your website.
In addition, the websites created by Weebly have been optimized for performance and SEO. That means you won't need to spend any more effort to optimize your website. It will always be in top condition, and up to Google's search standards (SEO). Your website will easily be updated by Google in search rankings.
Weebly supports you to create a multi-themed website. Which means whether you want to create a website about Blog, Online Store, Personal Business and even more? Weebly fully supports it, you can pay extra for more support with more exclusive features.
You can visit the Weebly homepage by following the link below to check it out.
If you want to create a website like AnonyViet then you can refer to the free WordPress course here.
Instructions to create a professional website with Smartphone
Weebly helps you create websites on multiple platforms and devices. You can use Weebly on your computer or phone. However, in this article, I would like to show you how to use Weebly on your phone!! Everything is very simple and you will save a lot of time.
You must first download and install the Weebly app on your Android or iOS device.
You will be asked to sign up for an account when using it for the first time. You can use your Facebook or Google account to register and use it for convenience.
Next, Weebly will ask to send you a notification when someone interacts on your website. Please agree on that part!! The main interface of Weebbly has 5 main sections located on the toolbar:
Home
Insights
Store
Website
Account
Create a website with Weebly
You will see a button that says Start Editing Your Website. Click it to start building your website. Soon you will be presented with a pre-made website interface. You can proceed to customize it to your liking.
To edit objects simply click and select Edit is to be.
Advanced options such as inserting links, aligning images, adding or editing text content, etc.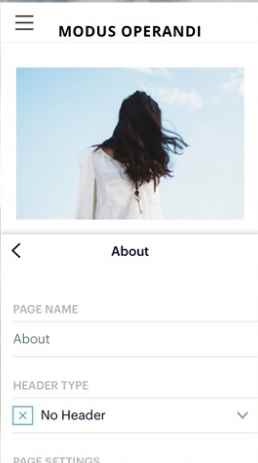 In addition, you can also freely edit the image title and link the image to other pages.
If you have SEO knowledge and want to SEO your site better, Weebly supports that too.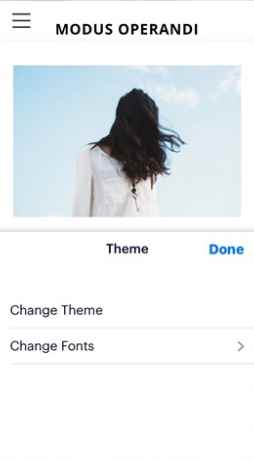 In addition, you can freely choose the Theme you want.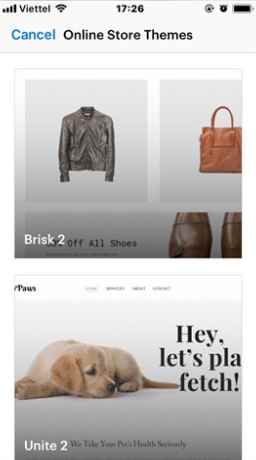 For example, here I have selected and finished designing an Online clothing store.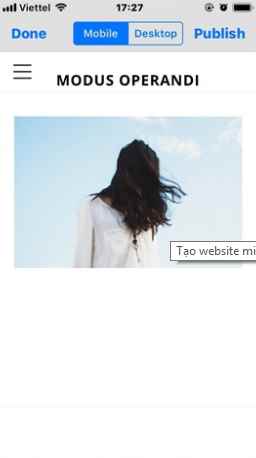 After the design is complete, you choose Preview to review the website design.
If you agree, press Publish to publish web pages.
Choose your Domain or the Domain provided by Weebly.