Selectext is an extension that allows you to copy text directly from videos on various websites. Online learning will be easier than ever with this tool. So what is Selectext and how to use it, let's find out through the following article!
Join the channel

Telegram

belong to

AnonyViet

???? Link ????
Benefits of copying text from video
Copying text from video has many benefits for users. Some of the key benefits are:
More convenient
You don't have to transcribe text from videos by hand, just use quick copy utilities to get text in minutes
Improve learning efficiency
You can focus on the video content without being distracted by taking notes. You can also reread the text to review or find information easily
Expand accessibility
You can convert the text from the video to other languages ​​to understand the content of the foreign language video.
Enhanced Access
You can create text content from videos to share on social media or optimize your website for SEO.
What is the Selectext tool?
Selectext is a free extension that allows copying text from video easily. You don't need to download or install software, you can simply select and copy content from any video on the internet.
Selectext supports copying text in more than 100 languages, including Vietnamese, it works on all popular video sites like Youtube, Udemy, Coursera, Skillshare, etc. on Chrome and Firefox.
How to use Selectext to copy text from video
To use Selectext, you need to follow these steps:
Step 1: Access to next page and click the "Add to Chrome" button to install the Selectext extension.

Step 2: Select "Add extension"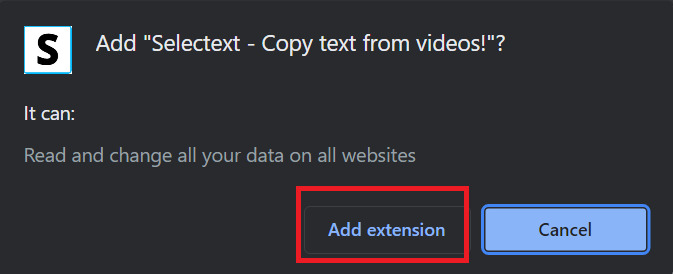 Step 3: Open the video you want to copy text on in Chrome browser and activate the Selectext icon in the left corner of the video.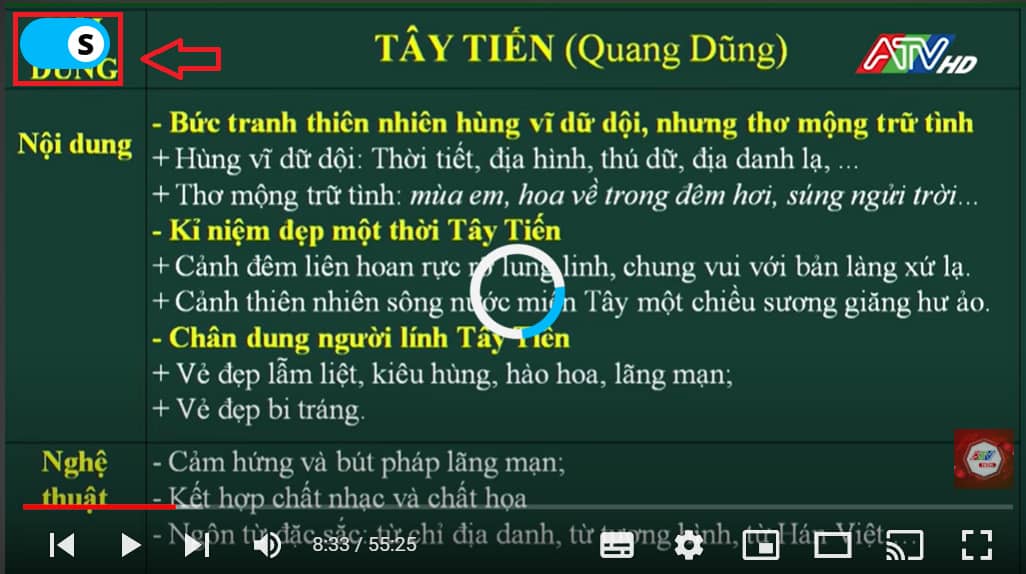 Step 4: Selectext will display all the text on the screen so you can drag and drop over the text you want to copy in the video.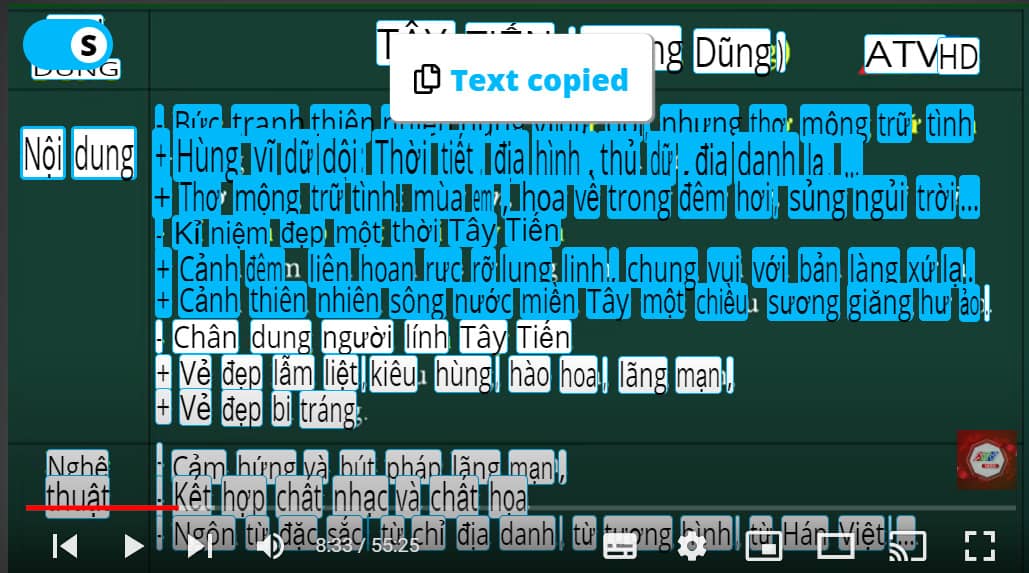 Step 5: Now you just need to go to Word or text editing pages, press Ctrl + V to paste the copied text.
Epilogue
So AnonyViet just showed you how to copy text from video easily with Selectext. With this tool, you no longer need to handwrite content from videos manually. Good luck with your application!