Animouse is software that helps us control the computer mouse through a webcam device to help record facial movements, and based on that, identify and move your computer mouse at the discretion of the user. The requirement to use the software is that the user needs to equip a webcam device or use a laptop with a built-in camera.
Join the channel

Telegram

belong to

AnonyViet

? Link ?
First, you download and install the software as usual (download link at the end of the article).
Step 2: You click to open the file Animouse.exe after it has been installed
Step 3: On the program interface, for the tool to start recording and recognizing your face, click the blue button as shown below: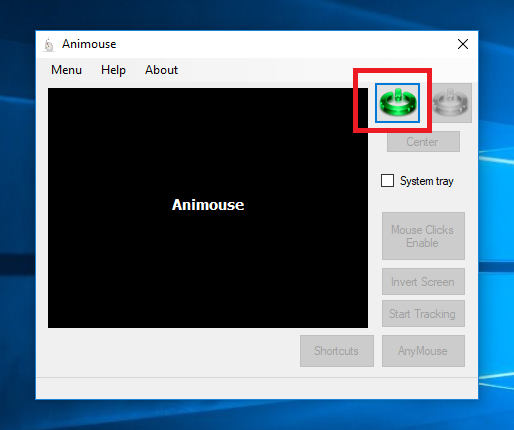 Step 4: Wait a few seconds for the tool to start connecting to the webcam
Step 5: Press Start Tracking to start controlling the mouse with your face
To activate more facial mouse click function, click the . button Mouse clicks enable.
Now, when you want to click on a certain location, you use your face to move the mouse pointer to press the button and leave the mouse pointer in this position for a while, the software will automatically wait for a while. moment and note the user wants to click on the selected location and will automatically click there.
In case you find that the mouse pointer moves slower than the face, you can change it by clicking Menu on the interface bar => Cursor Settings
Note : In case it is difficult for you to use Animouse, press the key combination Ctrl + A twice Immediately the mouse pointer will be automatically moved back to the center of the computer screen, so you can start moving the mouse pointer again more easily.
AnonyViet wishes you success !!
N1412