You are looking for one The website has full free Tiktok sound effects? Do you want to create videos that are funny, creative and attract viewers? Want to know how to use sound effects easily and quickly? If the answer is yes, then you cannot ignore Myinstants – Website full of free sound effects on Tiktok.
Join the channel

Telegram

belong to

AnonyViet

👉 Link 👈
Introducing the Myinstants website
Myinstants is a website specializing in providing diverse and rich sound effects, from fun and humorous sounds to horror and thrilling sounds. You can find most of the trending sound effects on Tiktok on this website, as well as discover many new and interesting sound effects.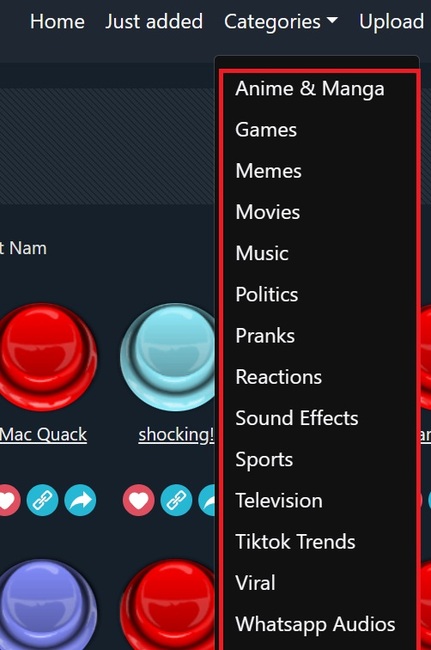 You can access TikTok's trending audio store in Vietnam here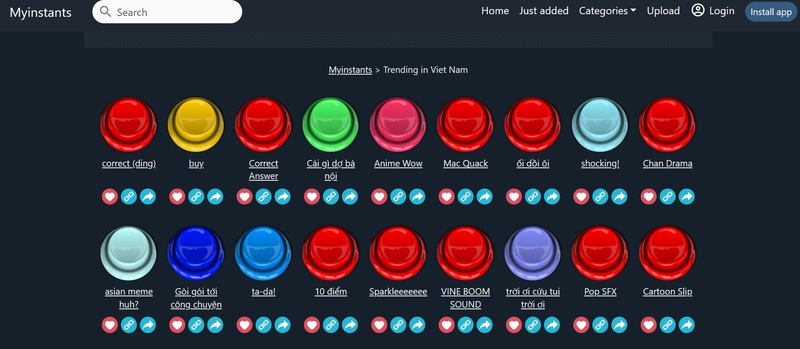 The website has a simple and easy-to-use interface. Just enter keywords in the search box, or browse through categories to find the sound effect you want. Then, you just need to click the button to listen, or click the heart button to save to your favorites list, the copy button to copy the link or the share button to send to friends.
Additionally, you can also create your own sound effects by clicking the 'Upload' button and selecting an audio file from your computer or phone.
Benefits of Myinstants website
The website brings many benefits to users, especially those who regularly create videos on Tiktok. Some key benefits are:
Myinstants continuously updates the above trending sound effects Tiktokhelps you not get outdated and always have new ideas for your videos.
Allows you to download sound effects for free and safely, without needing to install any software.
Save time and effort when creating videos, because you don't need to search, cut, or edit sound effects with complicated software.
Increase the appeal and fun of your videos by using sound effects appropriate to the content and situation of the video. You can make your video funny, dramatic, romantic, or any emotion you want to convey.
Epilogue
If you are a Tiktok lover and want to create quality and unique videos, then you should not miss Myinstants – Website full of trending sound effects on Tiktok. You will be able to enjoy rich and varied sound effects, as well as create your own sound effects. Wish you have fun and creative moments with Myinstants.