Cybersecurity is like any technical field, there are many jobs with different skills that you can delve into. You can be a malware analyst, a scammer, a freelance hacker, etc. But to prove your hacking knowledge and skills, you need to gain a few certifications in hacking.
Join the channel

Telegram

belong to

AnonyViet

???? Link ????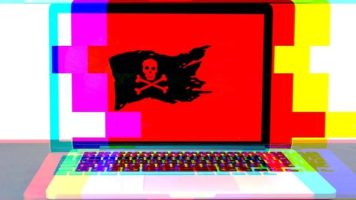 There are many ethical hacking certifications, but not all are right for you and your cybersecurity expertise – especially as a beginner.
So, to help clear up the confusion, I'll explain some of the most popular ethical hacking certifications and the pathways and roles that fit into that certification.
NOTE: Before we begin, I need to explain the two main teams in ethical hacking. We have Red Teaming as the offensive side and Blue Teaming as the defensive side.
Top certifications for ethical hackers
Certifications in cybersecurity and hacking will be important if you are pursuing a career in the information technology industry. As I said before, there are many certifications to choose from and if you are just starting out, you should start with the most important and recognized ethical hacking certifications. We'll go over the top five cybersecurity certifications and explain a bit about them and who they're for.
At number one, we have OSCP. This certificate is one of the most recognized cybersecurity certifications in the community. If you complete the test, you will be able to prove to the employer that you can hack five computers within 24 hours.
It's not entrance certification, you'll have to be well prepared and ready to tackle your problem. I recommend this certification if you are interested in red teams and more specifically pentesting servers rather than websites.
Who is it for?
Infosec experts turn to pentesting
Pentesters are looking for industry leading certifications
Security expert
Network administrator
Other tech experts
Content:
24 hour test
Censorship
You should have a solid understanding of TCP/IP networking
Reasonable Windows and Linux administration experience
Familiarity with basic Bash or Python scripting
CEH has caused a bit of a bad reputation in the past, but recently I think with version 11, this certification is much better than before. They have made a series of updates, you will now see a very modern and practical exam that is recognized and appreciated. You can also master it with a 6-hour practice test to further demonstrate your hacking prowess.
The CEH Certification Exam will test your skills in Information Security Attacks and Threats, Attack Detection, Attack Prevention, Processes, Methods, etc. The syllabus looks similar to OSCP but also contains things like Cloud Computing and Operations technology. The test consists of 125 questions over a 4-hour period plus a six-hour practice challenge for those who want to master. This cybersecurity certification will be a requirement for red team jobs.
Who is it for?
Information security analyst/administrator
Information Security Officer (IA)
Director/Information Security Specialist
Engineer/Director of Information Systems Security
Specialist/Information Security Officer
IT Auditor/Information Security
Risk/Threat/Vulnerability Analyst
System administrator
Network administrators and engineers
Content:
Number of questions: 125
Test duration: 4 hours
Test Format: Multiple Choice
Test: ECC EXAM, VUE
Exam Prefix: 312-50 (ECC EXAM), 312-50 (VUE)
In third place, we have our first blue team certificate. This certificate is for hackers who want to build structures and systems that other hackers will later attack! CISSP is an industry-recognized program that proves you have what it takes to effectively design, implement, and manage a best-in-class cybersecurity program.
The exam lasts six hours and includes a combination of multiple choice and advanced innovation questions. You'll find plenty of training resources to prepare for the exam, but just make sure that this certification aligns with your career goals, it's really not for everyone and is targeted. to more experienced hackers and cybersecurity professionals.
Who is it for?
Head of Information Security
Director of Information
Security Director
IT Director
Security system engineer
Security Analyst
Security management
Auditor
Security
Security Architect
Security consulting
Network Architect
Request:
Have a minimum of five years' experience in two or more of the eight CBK domains.
Pass the CISSP exam.
Complete the verification and registration process (ISC)² Code of Ethics.
Maintain certification through continuing professional education (CPE) credits.
Source: https://www.itgovernance.eu/de-de/cissp-de
4. CompTIA Security+
The cool thing about this certification is that it has been approved by the US Department of Defense! Coming from a government agency, you can be sure that they will evaluate every detail to make sure everything is safe.
The exam consists of about 90 questions with a duration of 90 minutes. Do not underestimate this certification. It takes hard work and practice to pass this exam – although it is shorter than the others. But this is a cybersecurity certification for ethical hackers, as it focuses on core cybersecurity skills needed in the profession. CompTIA Security + is for red teams.
Who is it for?
Security Administrator
System management
Helpdesk . Manager/Analyst
Network/Cloud Engineer
Security Engineer/Analyst
DevOps/Software Developer
IT Auditor
IT Project Manager
Content:
Number of questions: 90
Test duration: 90 minutes
Test Format: Multiple Choice
Passing score 750 (on a scale of 100-900)
Recommended experience: CompTIA Network+ and two years of experience in IT security administration
5. eLearnSecurity Junior Penetration Tester (eJPT)
ELearnSecurity Junior Penetration Tester is a cybersecurity certificate for beginners. Its main focus is on making sure you are comfortable with penetration testing and information security essentials. It is not a theory-based exam. Instead, you must perform an actual penetration test on the corporate network. So if you complete the test successfully, you will be able to prove yourself in the real world.
This cybersecurity certification is often the first stepping stone for cybersecurity professionals and hackers. All you need to get started is a VPN and a stable internet connection and $200 :v. This is the red team's certification.
In addition, you can also see 3 more certificates White Hat Hacker should have here.