Canva is integrated into ChatGPT is a new and unique feature that helps you create beautiful and professional content with just a few simple steps. You can combine these two artificial intelligence and graphic design platforms together to create your own unique and impressive articles. How to activate Canva on ChatGPT, let's follow this article!
Join the channel

Telegram

belong to

AnonyViet

???? Link ????
Canva is integrated into ChatGPT – How to activate?
To use plugins Canva On ChatGPT, you need a ChatGPT Plus account, the paid version of ChatGPT.
Step 1: Log in to your ChatGPT Plus account. In the lower left corner of the ChatGPT homepage, select your account email and click "Setting & Beta".
Step 2: Select Beta features and enable Plugin settings.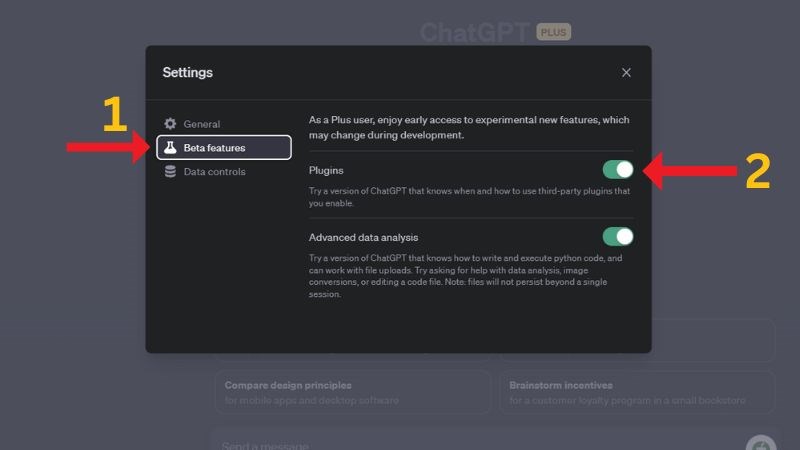 Step 3: To install the Plugin, move your mouse to the ChatGPT-4 tab and select the "No plugin enabled" option at the bottom, then scroll down to select Plugin store.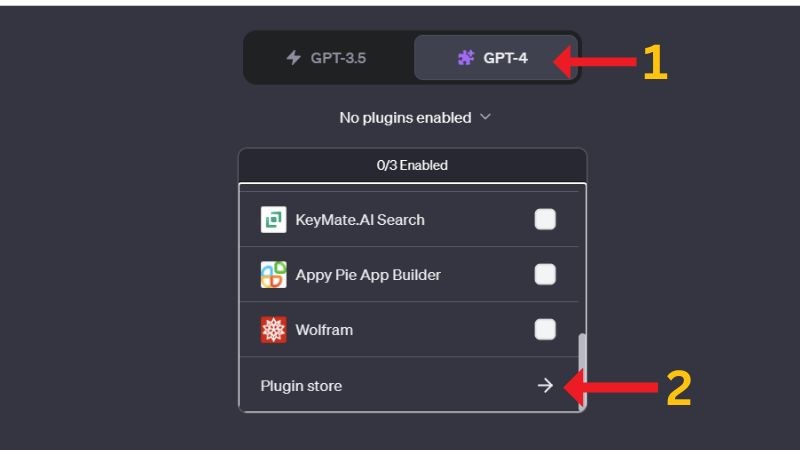 Step 4: When the Plugin Store appears, type in the search box the keyword "Canva" and then click Install on the Canva application that appears in the store to complete.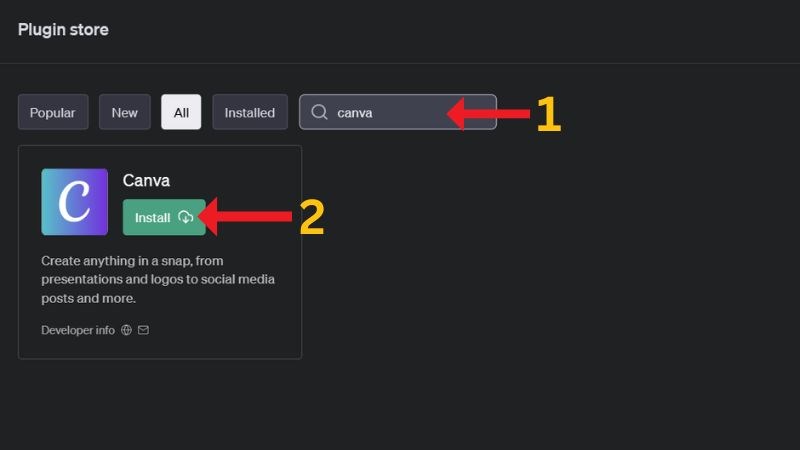 How to use Canva on ChatGPT
Step 1: For ChatGPT to help you create Canva designs, you must select the GPT-4 tab, then in the drop-down menu, activate the Canva plugin to use it.
Step 2: Enter a description of the design you want to create, for example "Create a Twitter post visual to display daily motivational quotes" (You can use Vietnamese and English).

Step 3: ChatGPT will return you some designs based on your description. You can download the designs to your computer by right-clicking and choosing to save image.
Or if you want to edit more, click "View & Edit on Canva" to switch to the Canva platform.
Benefits of the Canva plugin on ChatGPT
Canva plugin on ChatGPT has many practical applications in your life and work. You can use this plugin to:
Create logos, banners, posters, flyers, brochures… for businesses, organizations, individuals…
Create graphics, images, short videos… for communication, advertising, educational purposes… to attract attention and impress the audience.
Create creative and interesting content for social networks, blogs, websites…
Epilogue
Canva and ChatGPT are two advanced technology applications that can help users perform many different tasks easily and effectively. When Canva is integrated into ChatGPT Users can take advantage of the power of both applications to create high-quality graphic products that suit their needs and preferences. How do you think this plugin works? Let's share below in the comments section!