Are you curious about what your baby will look like? Do you want to know what characteristics your child will have from their parents? If the answer is yes, try Baby AC now. So Baby AC What is that? Let's find out with AnonyViet through the following article!
Join the channel

Telegram

belong to

AnonyViet

👉 Link 👈
Introducing Baby AC
Baby AC is a free baby face prediction service using AI technology. You just need to upload pictures of mom and dad's faces, WHO will analyze and combine two faces to create a high-resolution baby image.

You can see the results immediately and download or share baby pictures on social networks (SNS) such as Facebook, Instagram, Twitter, etc.
Benefits of Baby AC
Increase joy for parents
You will feel happy and excited when you see your child's face in the future. You can also compare and comment on similarities or differences between children and parents.
Help visualize your child's face
If you're pregnant or planning to have a baby, you can use Baby AC to help you visualize your baby's face. This can help you prepare mentally and emotionally for welcoming your baby.
How to use Baby AC to predict baby's face
To use Baby AC, simply follow these simple steps:
Step 1: Visit our website Baby AC
Step 2: Upload pictures of mom and dad's faces.
Images must be JPG or PNG. You should choose an image with a clear face, not obscured or blurred
If you see an error message, try again 15-30 minutes later!
Step 3: You can choose whether your baby is "Like Dad" or "Like Mom" ​​> Then, click "Create baby photo"
For example, the child of Bi Rain and Kim Tae Hee was predicted by AI to have the following face:
Do you see baby pictures due Baby AC created very beautiful and cute? You can try multiple times with different images to see how different the results are. You can also try with pictures of celebrities, people you like, or people you hate to see what their baby's face will look like. This is also a fun and exciting way to entertain yourself!
Note: If you create an account, you will be able to use it 5 times for free every day
The AI ​​technology behind Baby AC
Have you ever wondered what technology Baby AC uses to do this miracle? The answer is StyleGAN, an extension of GAN (Generative Adversarial Network), which is a type of artificial neural network capable of learning the characteristics of two images and combining them to create a new image. has high resolution.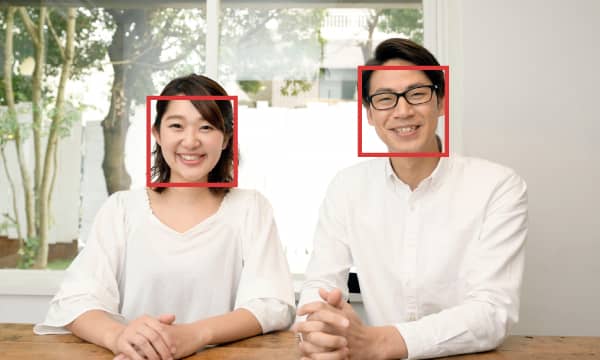 StyleGAN is an advanced AI technology developed by researchers at NVIDIA, a leading computer graphics company. StyleGAN was first announced in 2018 and has been continuously improved to date. uses a mechanism called latent space, which is a digital matrix space that can represent the characteristics of different images.
StyleGAN can adjust the latent space to create variations of the same image or combine the latent space of two different images to create a new image. This is how StyleGAN predicts a baby's face from two parents' faces.
StyleGAN can also use other techniques such as style mixing, progressive growing, adaptive discriminator augmentation, etc. to increase the quality and diversity of the generated images.
Epilogue
Baby AC is a free baby face prediction service using advanced AI technology. You can create cute baby images from two parents' faces in just a few minutes. You will feel very happy and surprised when you see your child's face in the future!