Currently, PDF files are quite popular from administrative documents, textbooks, ebooks, stories… used everywhere. The PDF format is the best choice for maintaining layout and content integrity across document types. To edit PDF, you need software capable of reading and editing, and UPDF is the best AI combination software today. Universal compatibility and high security make PDF the ideal format for sharing and storing sensitive information.
Join the channel

Telegram

belong to

AnonyViet

👉 Link 👈
And to help people handle PDF more easily, there is an AI-powered PDF tool called UPDF. Compatible across all platforms – Windows, Android, macOS, iOS and even iPadOS – UPDF has quickly risen to become the strongest competitor to Adobe Acrobat. UPDF is currently running a promotion where you can get an exclusive discount from now on! Buy 1 year get 14 months.
UPDF Features:
With its intuitive interface and powerful features, UPDF becomes a must-have tool for those who regularly handle PDF files. Here are some key features:
Edit text and images: UPDF allows you to edit text and images just like in a Word document. You can change fonts, resize text, and even reposition images without leaving your PDF file.
Convert PDF files easily

: Need to convert your PDF to another format? UPDF has got you covered. It supports conversion to Word, Excel, CSV, PowerPoint, RTF and even image formats like PNG, JPEG, BMP, TIFF and GIF.

OCR capabilities: Scan documents and save as PDF? UPDF's advanced OCR feature can recognize text in over 38 languages, turning your scanned PDFs into editable and searchable files.
UPDF AI: UPDF AI takes things to the next level. It can summarize long PDF files, translate content into different languages, and even provide explanations for better understanding—all in just a few clicks.
Navigate and annotate PDFs

: Reading and annotating PDF files is easy with UPDF. It provides many annotation tools, including text highlighting, shapes, etc

Manage your PDF pages

: Whether you need to extract, rotate, rearrange or delete PDF pages, UPDF makes it simple and efficient.
Why is UPDF the best alternative to Adobe Acrobat?
For many years, Adobe Acrobat has been the go-to software for editing, converting, and signing PDFs. However, now a new alternative has appeared on the market that is challenging Adobe's dominance and providing attractive options for users. UPDF is a great alternative to Adobe Acrobat, and it offers many features that make it a great choice for PDF editing. So now we will explore why UPDF is an attractive tool Adobe Acrobat alternative.
1. The wallet-friendly choice:
Let's start with the issue that everyone is concerned about: cost. Adobe Acrobat Pro DC costs $239.88 per year. However, UPDF offers a much better budget option at just $29.99 per year. That's a huge difference, especially for small businesses and individual users looking for quality pdf editing software without spending a fortune.
2. Clear and intuitive user interface:
One of the most compelling reasons to consider UPDF instead of Adobe Acrobat is its user interface. Although Adobe Acrobat is powerful, it often overwhelms users because of its complex and messy interface. On the other hand, UPDF offers a clear, intuitive interface that even first-time users can navigate easily.
3. High compatibility
Adobe Acrobat subscriptions are limited to Windows, but UPDF takes compatibility to the next level. With a single-user license, you can use UPDF on Windows, Mac, Android and iOS platforms. This is really useful for people who work on multiple devices and need a seamless experience.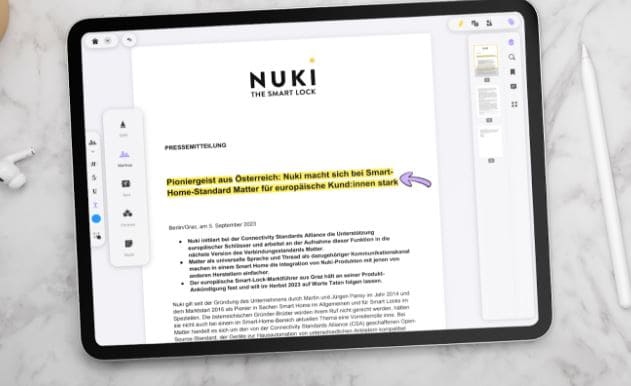 4. Simplicity meets function
Many users fall into a dilemma:
No time to learn complicated features.

No need for many of the professional, in-depth features that come with premium software.

Not ready to invest in professional software, but free products do not have enough features.
UPDF addresses these weaknesses by providing an easy-to-use user interface. It provides essential features that meet the needs of the average user without making it difficult for you to use new features. And the price to buy UPDF Pro is much cheaper than other software.
5. Many new features
From customizable Stickers that give your documents a personal touch to a drag-and-drop text feature that simplifies the editing process, UPDF brings a fresh perspective to PDF editing. It even offers unique features like creating PDF presentations and an affordable OCR tool for scanned documents. And don't forget the AI ​​Assistant that can summarize, interpret, and translate your PDFs. In short, UPDF provides a feature-rich experience that is not only comparable but superior to Adobe Acrobat in many ways, making it an attractive choice for many users.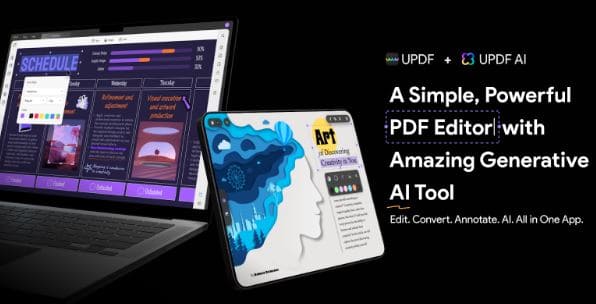 Conclusion
So should you use UPDF to process your PDF files or not? With outstanding features and user-friendly interface, UPDF is being accepted and used by many users. Maybe you can try the free version at first to get used to the tool. But you should upgrade to UPDF Pro and unlock the full capabilities of the program. UPDF is having a program Save 70% off to get UPDF ProPDFplease upgrade quickly to save money.