Are you looking for a smart traffic app to help you move more easily in Ho Chi Minh City? Want to know in advance of adverse traffic situations to avoid inconveniences and loss of time? If the answer is yes, then the app HCMC Traffic Center is the solution for you. Let's AnonyViet Learn about this application through the following article!
Join the channel

Telegram

belong to

AnonyViet

???? Link ????
Introducing the application of TTGT HCMC
HCMC Traffic Center is an application to share instant traffic information from the community of participants in circulation in Ho Chi Minh City. This application is developed by the Department of Transport of Ho Chi Minh City in cooperation with Vietnam Technology and Communication Company Limited (VTC).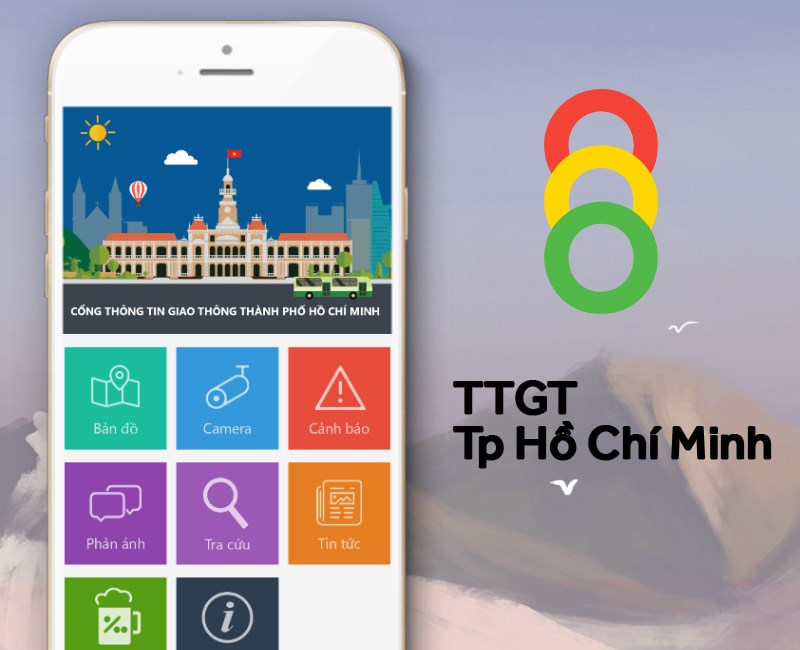 The goal of the application is to provide road users with FAST, ACCURATE, CLEAR visual information about traffic events occurring on the roads, such as accidents, traffic jams, road damage. , construction, flooding, etc. As a result, road users can choose the most suitable route to move safely and save time.
Application HCMC Traffic Center Completely free and without ads. You can download this app on the App Store or Google Play.
Outstanding Features
Traffic guidance and navigation
TTGT Ho Chi Minh City provides you with Google Maps-like traffic guidance and navigation, letting you know the traffic conditions on the routes, the prohibited roads and recommending the appropriate route for you. best.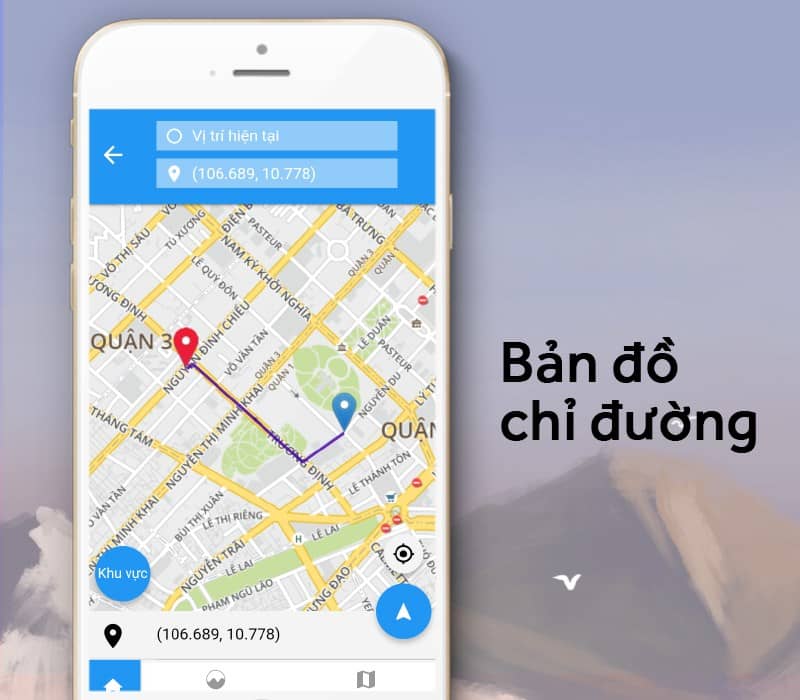 Search utilities: places with speed limit signs, gas stations, medical facilities, …
When you need to refuel your vehicle or want to see a doctor, take care of your health, etc., you just need to open the application TTGT Ho Chi Minh City. The application will help you find utilities such as public toilets, gas stations, medical facilities, etc. throughout the city. With this feature, you will quickly find the convenient services closest to you.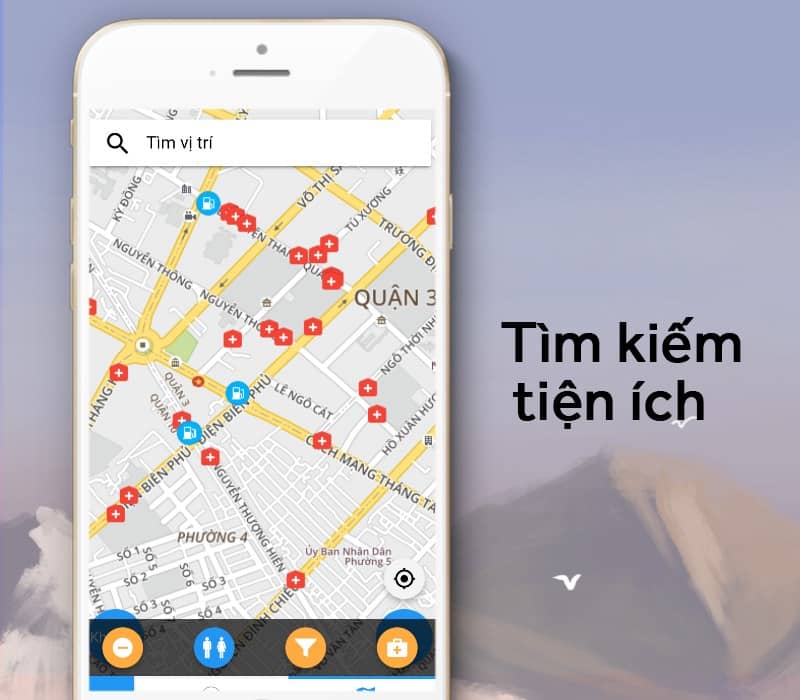 View live traffic images through the camera
The application also helps users see the traffic status through images at locations with monitoring cameras.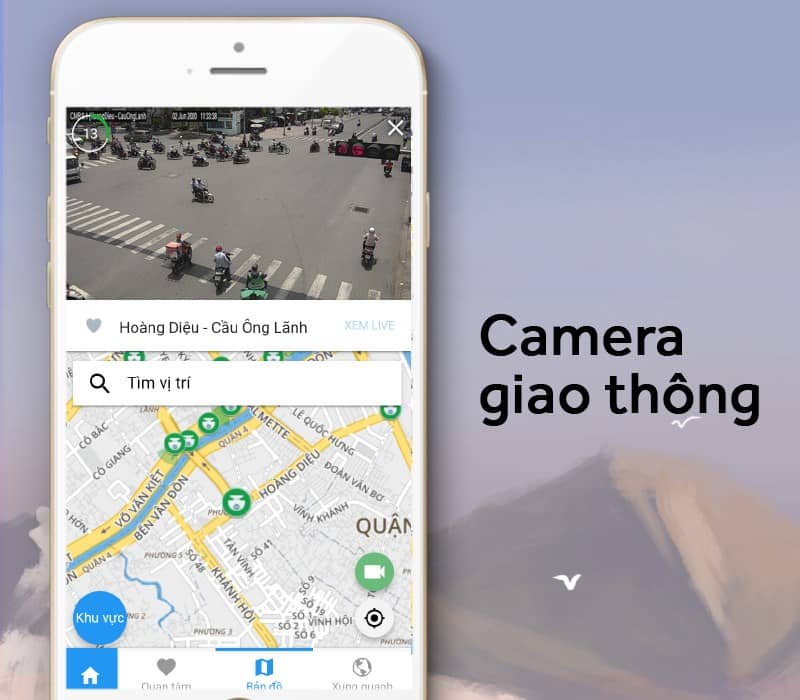 The images from the camera will be displayed immediately upon viewing, and reload in 16 seconds, allowing you to update the real-time traffic situation at the place you are interested in to arrange a reasonable travel route. .
Information about traffic incidents such as accidents, traffic jams, etc.
Such information will be continuously updated by the application of TTGT Ho Chi Minh City in the warning section. You can select the area you are interested in to see traffic information within a 10km radius around.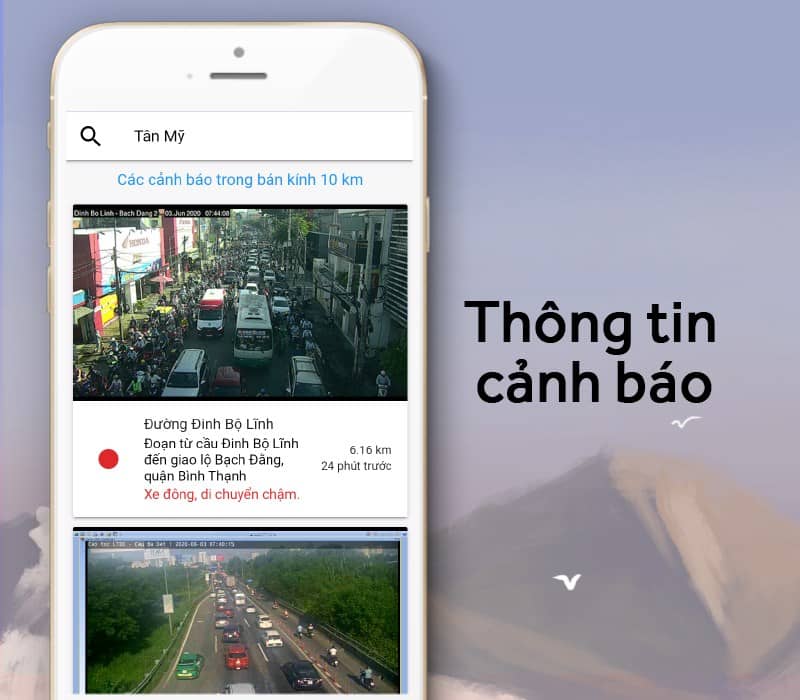 Thanks to that, you can know which roads are flooded, accidents, traffic jams, etc. to avoid going through those roads.
Capture and share traffic conditions where you are
You can use the application to record and share traffic conditions at your place to warn other road users about congestion, flooding, accidents, etc. the roads are cool and convenient as well as avoid causing traffic jams.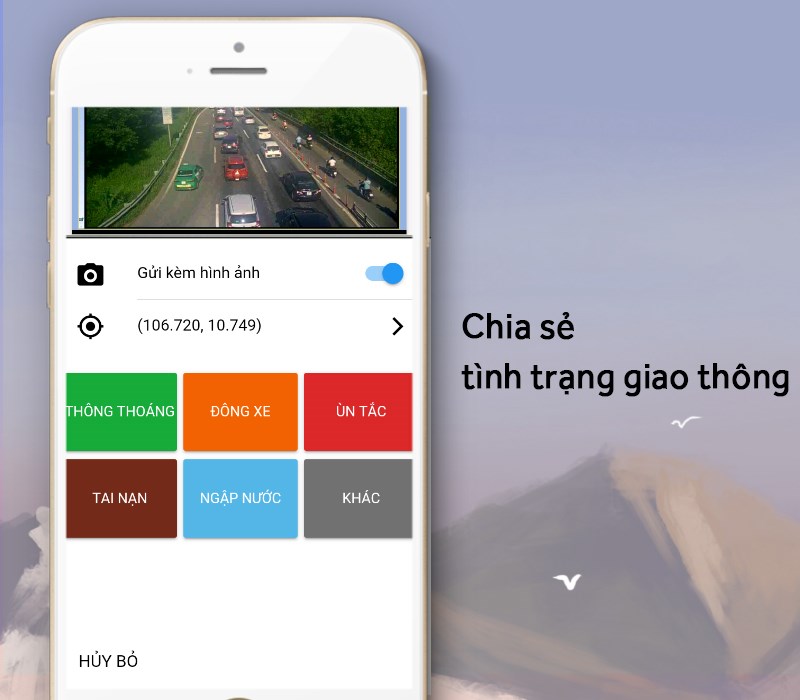 Record, write reports of events affecting the circulation process
The application also has a reporting function, allowing you to write reports on damaged roads and bridges, trees encroaching on visibility, congested drainage systems or business occupying the roadway, … contribute to improving the quality of roads in the city.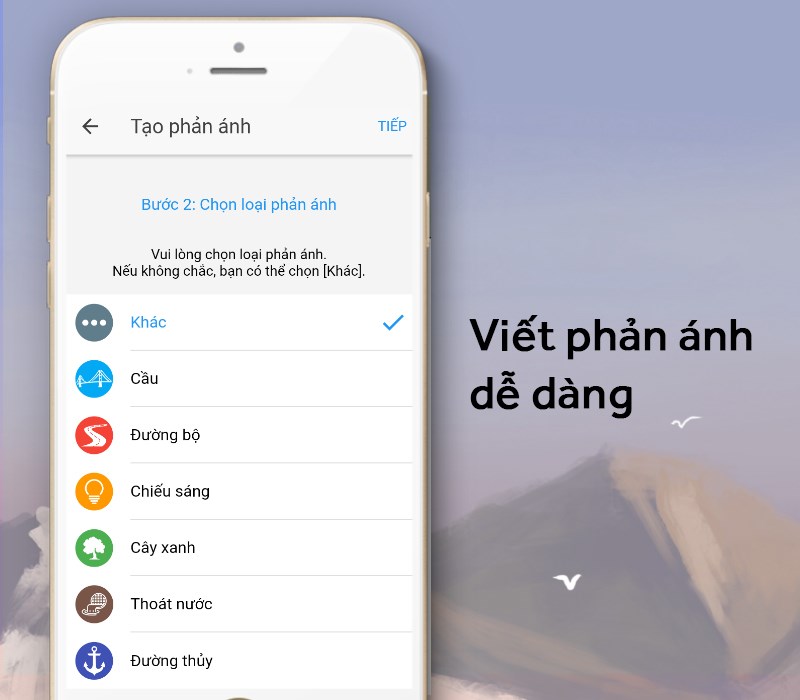 In addition, you can also view other people's reports right on the app.
Information about driving licenses, license plates, traffic violations, etc.
That information will be easily provided to users by TTGT Ho Chi Minh City application. You can look up this information to know your regulations and obligations when participating in traffic.
In addition, the application also allows you to look up other information related to the project, business license, … so that you can capture other useful information right on the application.
Update traffic news
You will receive information about traffic in Ho Chi Minh City from the Traffic Center of Ho Chi Minh City such as traffic changes, renovation works, traffic restrictions in some places, etc. to help you get more information. necessary to adjust the movement accordingly.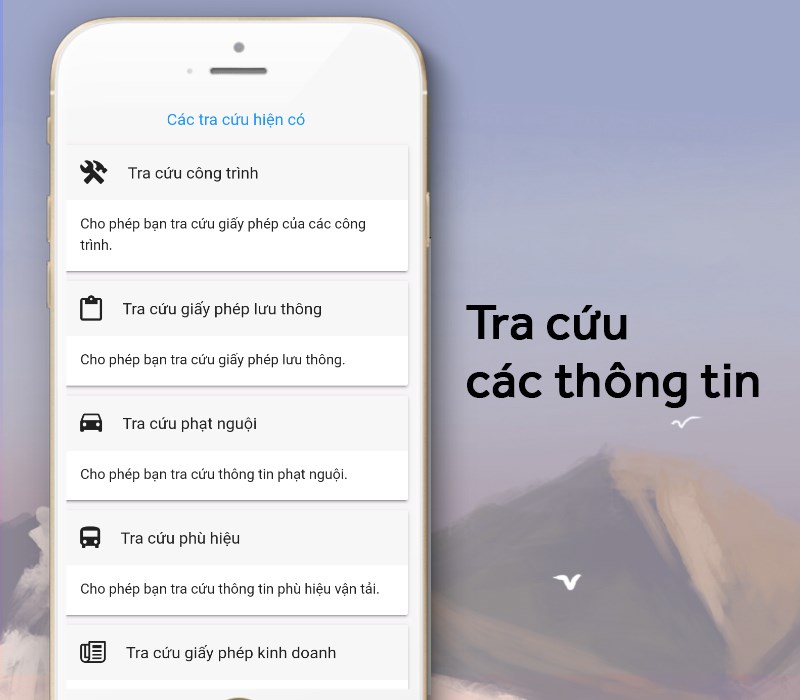 Epilogue
Application HCMC Traffic Center is a useful application for residents and visitors when moving in the city. The app provides you with up-to-date information on traffic conditions, live images from CCTV, and reports on events affecting traffic. Download the TTGT HCMC application today to experience the benefits it brings to you!