Every app and website needs a beautiful and functional design to compete. In the modern era, technology is developing as it is today. Apps and websites are born more and more. Since then, the requirement for interface design and user experience improvement is increasingly important. A good application must not only be beautiful, but also make it easy for users to use. That's why UI/UX design standards were born to meet these areas.
Join the channel

Telegram

belong to

AnonyViet

👉 Link 👈
What is UI/UX Design and why is it necessary?
UI is design User Interface Also known as user interface. And UX stands for User Experience Also known as user experience. Combining two UI / UX elements will create the value of your application and website.
UI Design
Talking about UI design, you need to learn how to create simple shapes, choose appropriate and modern colors. In addition, you need to add many necessary components to create a beautiful interface according to the set standards.
UX Design
This is also an equally important part because a beautiful application with a good experience will result in a perfect product. UX is the calculation of the layout, movement and elements of the website so that it is reasonable. Make it convenient and comfortable for users to use your app or website.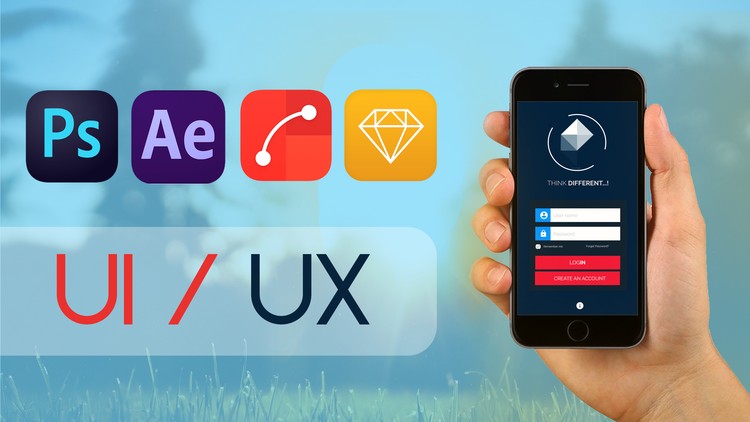 Through the course that I share, you will master the knowledge of UI/UX Design. First of all, I would like to introduce the tools that you will be guided by:
Adobe Illustrator
Adobe Photoshop
Adobe XD
Adobe Muse
The above 4 tools are the necessary weapons for you to freely unleash your UI/UX creativity. With 126 lectures encapsulated in 16 hours, you'll learn it all. You can download the course for free at the link below.
Free download of UI/UX design course
Due to the large size of the course, I divided it into 2 parts for you to easily Download.
Like Fanpage or follow website for quick updates of good articles !!
Good luck
Lmint.