Spotify Supermium What is that? It's a new streaming music service from Spotify that allows you to experience exclusive and special features that are not available in the free or Premium versions. With Spotify Supremium, you can listen to higher quality music, download unlimitedly, customize the look and feel, interact with your favorite artists, and much more. Let's learn about Spotify Supremium in this article!
Join the channel

Telegram

belong to

AnonyViet

???? Link ????
What is Spotify Supermium?
Spotify is one of the most popular music streaming services available today, with millions of songs, podcasts, and playlists for every taste and mood. Supremium is Spotify's most premium subscription, which includes HiFi-quality music playback and Audiobook access.
Spotify HiFi is a feature that allows users to listen to music in lossless, lossless format, equivalent to CD quality. This is a long-awaited feature of Spotify, after it was first announced in February 2021. However, due to various reasons, Spotify has postponed the launch of this feature so far. .
Meanwhile, Spotify's competitors such as Amazon Music and Apple Music have provided free lossless audio to their users. Spotify Supremium is expected to launch in select markets outside of the US by the end of 2023, before launching in the US in October 2023.
Benefits of Spotify Supermium
Spotify Supremium will bring users many benefits such as:
Experience deeper and clearer sound, hearing details that sound compressed. This will help users feel the difference between instruments, vocals and background sounds.
Enjoy the music intended by artists, producers and sound technicians. This will help users understand the meaning and feelings of the songs, as well as respect the work of the people who make them.
Spotify HiFi can be connected to speakers that support Spotify Connect, making the most of any high-end speakers or devices you already own. This will help users to listen to music anywhere, not limited by the music player.
Audiobooks can be listened to for free for a number of hours or several titles per month, depending on the subscription plan, allowing you to learn, entertain and develop yourself through good and quality books.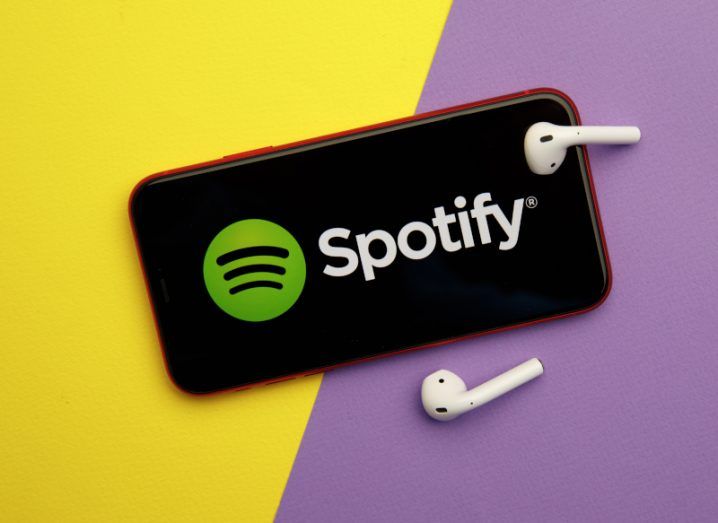 How much will Spotify Supremium cost?
Spotify Supermium will be a separate subscription, with a higher fee than the one Premium Present. Previously, a survey suggested a fee of 20 USD (about 470,000 VND), equivalent to twice the current Premium package.
Meanwhile, Apple Music's monthly package of 11 USD (about 258,000 VND) includes the right to listen to lossless music. Amazon also just adjusted the price of Music Unlimited down to 11 USD.
How much do you think Spotify will price its new lossless music package?
Epilogue
If you are a music lover and want to try Spotify Supermium, you can subscribe when this feature launches. You can also compare Spotify Supremium with other music services to see which plan suits your needs and budget. Good luck!