VMWare virtual machine emulator software is best rated for creating and running virtual machines. VMWare 14 Pro version was released on December 21, 2017 with a perfect improvement in features and interface.
Join the channel

Telegram

belong to

AnonyViet

? Link ?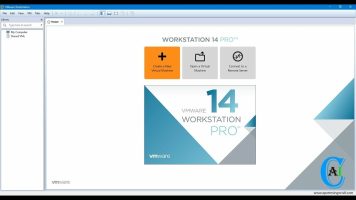 I will list the new updates below. For now, I will explain and introduce a little to those who are new to using or new to virtual machines !!
What software is VMware?
If you have never used VMWare or are new to virtual machines. Surely, this is the first thing you want to ask. I will briefly explain how it works and use it for you!
VMWare is software that helps you create a fake environment similar to a real computer to install other operating systems. People often call it a virtual machine for ease of talking and visualization.
An operating system when running on VMWare is no different from a real computer. What may surprise you is that it can run directly on your machine as a second computer. Please see the picture below so I can explain better!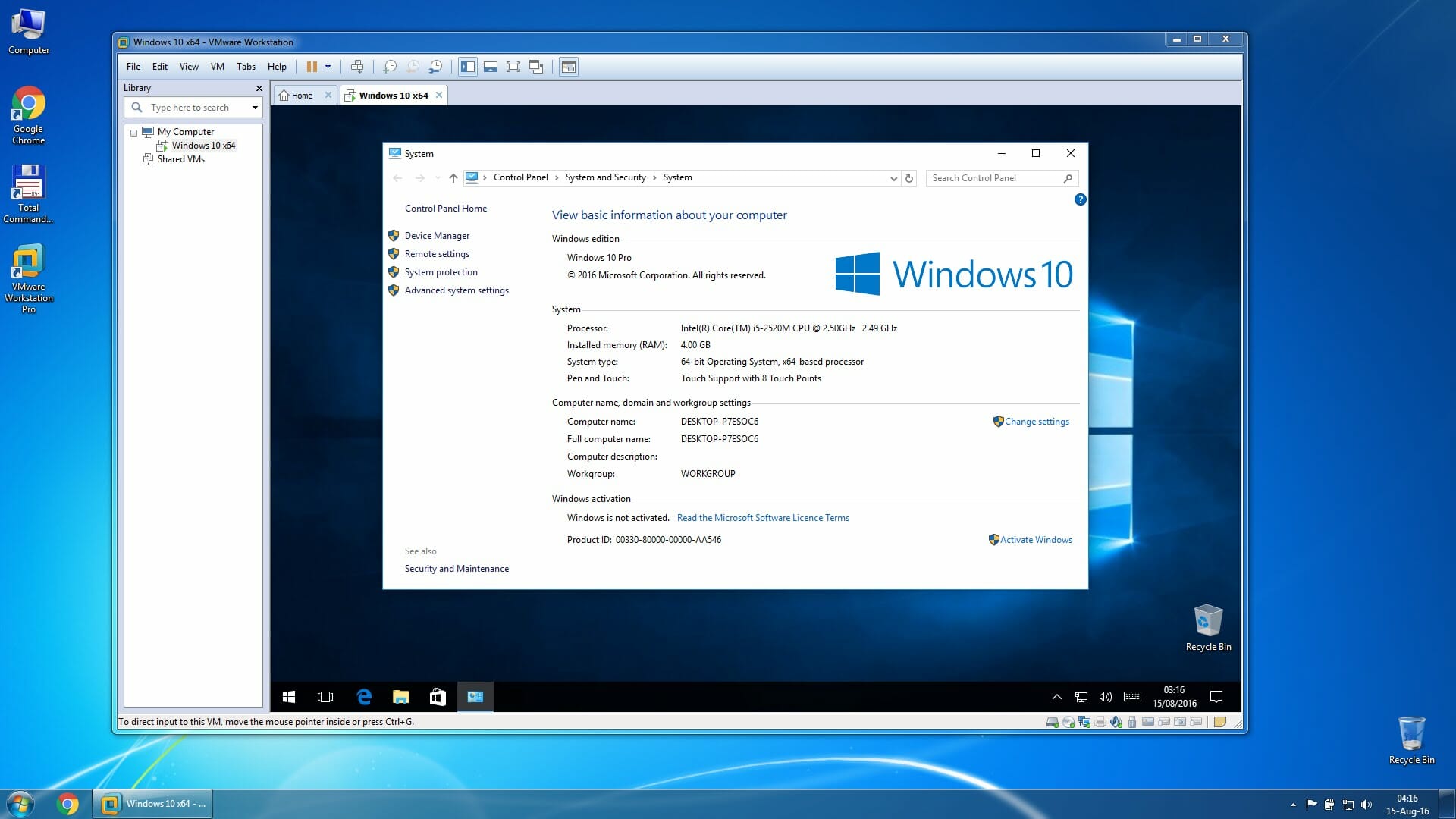 Do you see anything special in the picture? That's the machine I'm running Windows 7 on. But I've installed and run Windows 10 on VMWare. I can use two operating systems at the same time on the same computer.
For example, I install a virtual machine running Windows 10. Then when I need to use Windows 10, just open the virtual machine containing Windows 10 in VMWare to use it. When finished, I just need to turn off the virtual machine.
Does VMWare allow creating multiple virtual machines?
You can completely create many different virtual machines on VMWare and install many different operating systems for each virtual machine. When you need to use any operating system, just open the virtual machine that has that operating system installed.
Does using VMWare affect the computer?
Each virtual machine that you create will take space from your computer's drive to create a storage area and use it. Therefore, you should consider carefully creating virtual machines and only create the necessary machines to save disk space!
Besides, running 02 operating systems at the same time will make your computer process a lot of information. Therefore, your computer must meet some of the necessary conditions that I mentioned below to be able to use VMWare!
Conditions for the computer to be able to install and use VMWare ?
I get information directly from VMware's homepage. So the data I provide is 100% accurate!
Disk space must be at least 50Gb to be able to install the new operating system.
The machine has at least 4GB of RAM to be eligible for VMware to run well.
It is recommended that the CPU line is not too old. In my opinion, Core i3 or higher should be reasonable.
The computer can install and run VMWare well if it meets the 03 conditions I mentioned above. Next, I will talk about cases in life where you need to use VMWare virtual machines.
When do you need to use VMWare virtual machine?
When you want to install an additional operating system to use with the current operating system. At that time, think about VMWare!
If you want to test a certain file but fear getting a virus. Create a virtual machine with VMWare to run the files you need to try. Even if the file contains viruses, your real computer is still safe.
Or you simply want to use multiple operating systems at the same time. VMWare will meet your needs.
For example, your computer is running Windows 7. But the program you want to install only supports Windows 10. That's when you should think about VMWare!
The above reasons are common scenarios where VMWare will come in handy for you. In addition, you can also use VMWare to create virtual machines for any purpose you need.
What is the difference between the new version and the old version?
The new version is more refined in terms of interface and performance. If you have used previous versions, this version will surprise you with promising updates. So, what did it improve?
Upgrade supports all new versions of Windows 10 and Ubuntu.
Increased compatibility with computers.
Does not take up as much computer resources as the old version.
Stronger support for 3D graphics like the latest DirectX 10 and OpenGL.
Quickly clone a previously created virtual machine.
Enhanced security features.
Optimize the connection and interface for a more comfortable experience.
Improved some old features.
Do things that the old version couldn't do. There are additional things that the old version did not have. Fixed the bugs that the old version had. If you haven't tried it, what are you waiting for? I will show you to install the latest Full license.
Download and install VMWare Full license 2018
I have inserted the activation key already and packaged it into a new installer for you. Because I want everything to be available so you can save time and avoid errors when inserting the key.
You just need to run the file VMware.Workstation.v14.1.0.7370693.exe and install as usual. After the installation is complete, the software will automatically activate with the pre-inserted Key.
Copyright can be checked by clicking Help -> About VMWare WorkStation Pro 14. Already !! Please download and enjoy.
VMWARE 14.1 ADD KEY AVAILABLE
Decompression pass: anonyviet.com
Please ignore the link123 ad to support me!
VMWARE 14.1 DOWNLOAD FROM GENUINE SITE
And use the Key here to activate
VU5X0-2GX0M-485GP-4PMZG-XC08A
CF15A-ADW87-489FY-GYYEV-XPURA
YU5N0-2TG14-M814Q-R5QQC-WFUZ6
GF7TA-04FE6-480CY-DDN5V-Y22TA
FZ11H-ARED3-08DKQ-LFQQG-YL0E6
GU780-A7E4M-M8EUP-W6X5G-W7KX4
YY78A-4UGE2-481UZ-H5XEC-NA890
FC59H-02EEK-080NY-G7ZEE-W3R82
CA35A-4NGDL-488DZ-ZFQ5V-XC2XA
FG78H-4MW55-480VZ-4YPGZ-P3KA0
CY51K-FZX87-4819Z-MQWXV-QFRW4
FC7R0-4MX5Q-H81CP-4DQ5G-ZP0EA
ZG112-A6X4P-M81MP-7DPNT-ZZUR4
GC5TK-8XE8K-48D7Z-6NQNV-XV09D
GV7XK-D7Y9J-M84MQ-UWMZV-Q7U9A
YU18K-A9W51-H81TQ-N4MZV-P68X6
UZ3RR-0GYEQ-M84TQ-EPPGC-M6HG2
VF35H-DGF8J-M8EZZ-QDPET-YAAU6
UZ790-0QG4Q-088GZ-1MWNX-MKAZ4
UY75R-DPY9J-M85QZ-GMYGZ-P38A2
FC31H-88Y0N-4882Q-QGY7C-ZZHAD
CV78H-0RG9H-M80JQ-W7WN9-N7KT0
ZC302-0CG82-H8DWQ-MXZEG-PGUG0
VZ1M2-0WW55-480WZ-TMZZC-ZGHV8
YC3DU-6DD1K-48DPZ-KNNNX-PG8C4
CZ1HH-4VD4J-M89VY-6QQ5Z-M7AWF
Good luck !!
Lmint