If you are using iPhone or iPad for personal or work. You need to manage and exchange documents faster. There are many softwares on the Internet, but it can be difficult to find a free software like IOTransfer 3.
Join the channel

Telegram

belong to

AnonyViet

? Link ?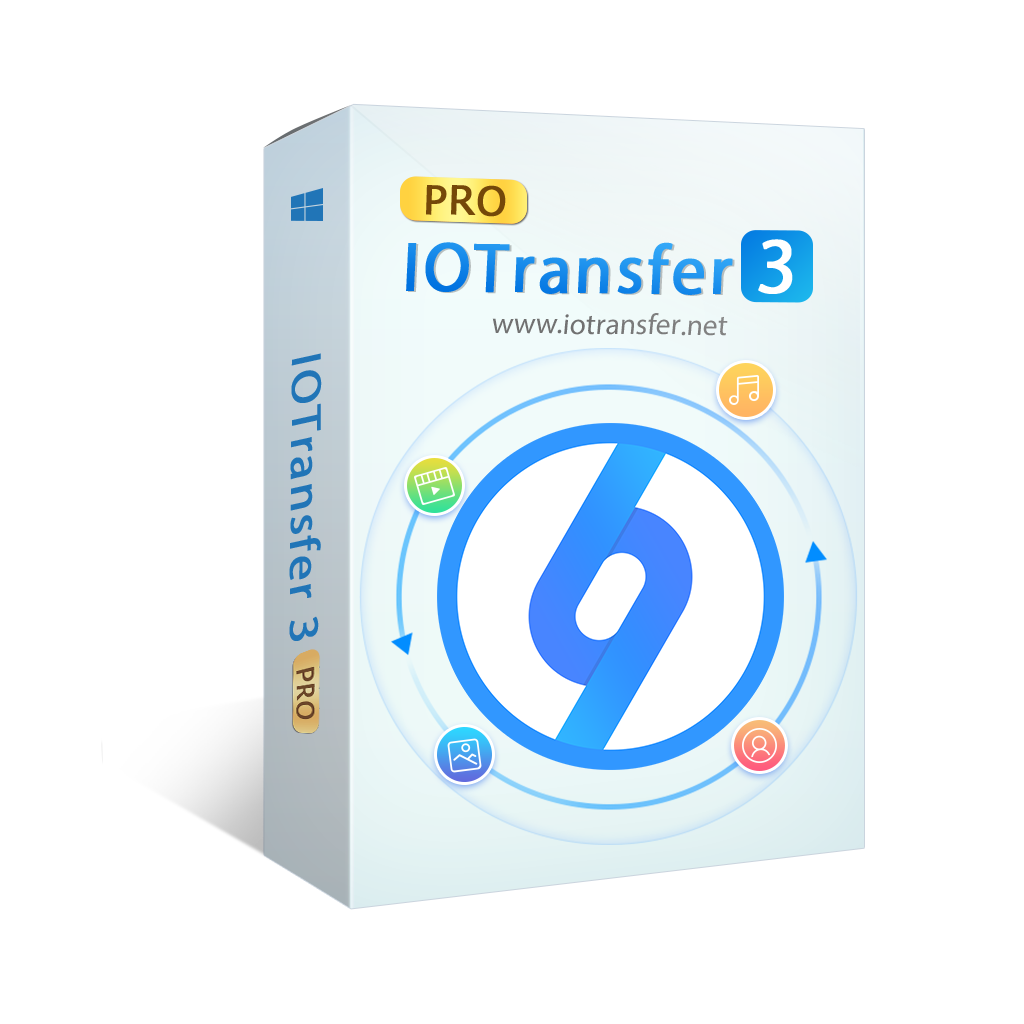 IOTransfer 3 not only helps you manage it, it also helps you with many more things like that. The tools developed here I have tried and are very satisfied. Manage all documents in the phone such as files, videos, audios, images to be managed very professionally by IOTransfer 3.
Extremely useful features in IOTransfer 3
Here is one of the useful and extremely unique features that IOTransfer 3 does. All the features below I have tried and experienced. So the reviews below are all real reviews from my own experience.
1. Just 01 Click to convert data
Function Transfer data on iPhone of IOTransfer 3 is greatly appreciated. I have tried it and feel very good because its processing speed is very fast. Much faster than any other software I've used before. This is a plus point that I give to IOTransfer 3 because of this great function.
Here are some pictures of me using IOTransfer 3 to manage data in my phone.
Managing Videos is easier than ever.
Converting and managing mp3 files is similar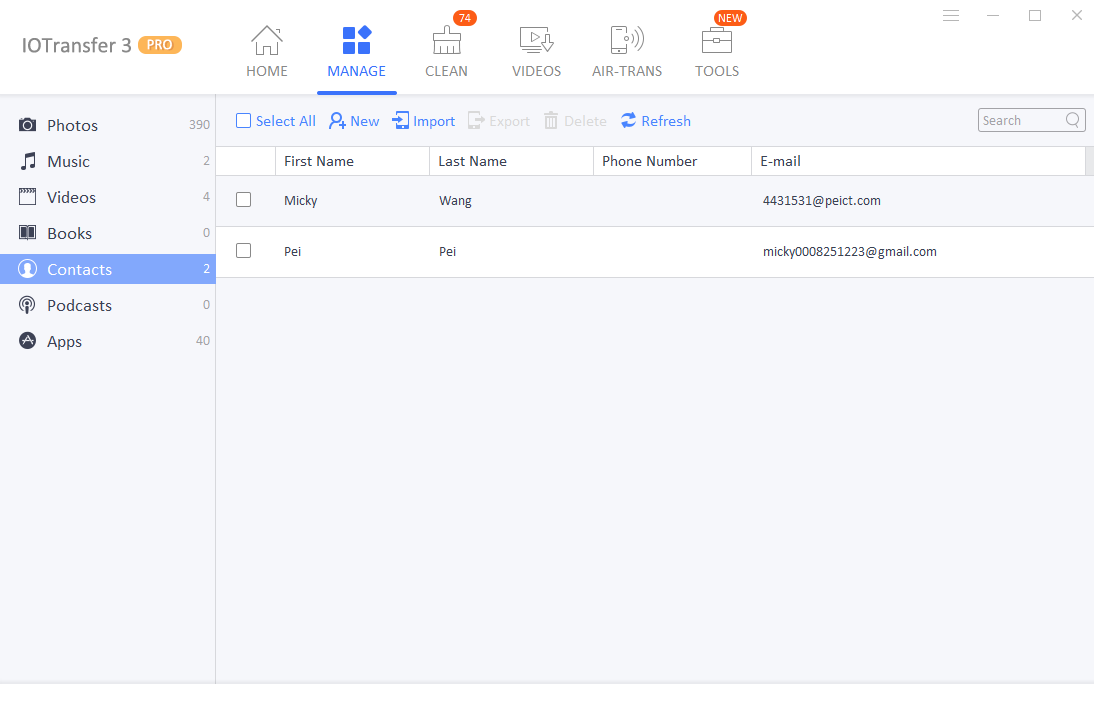 Manage and sync contacts between iOS devices.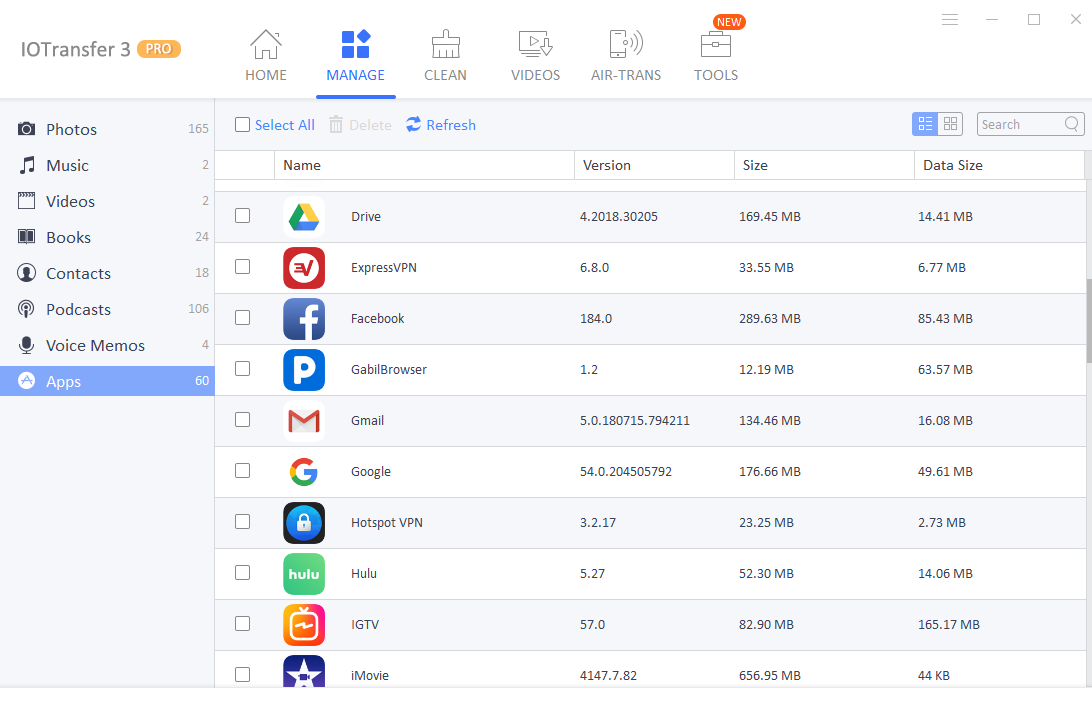 Sync and manage the set of applications installed on the device more easily.
In addition, there are many other management functions you can find on the bar Left menu.
2. Support Download High Quality Video
Normally on iOS devices, you will find it difficult to download videos online or on Youtube. With function of Download videos from YouTube Free from IOTransfer 3, you can completely download online videos for free.
This is an Online program, so you will use it directly at the link below.
Just paste the link of the video you want to Download to be able to download the best quality video.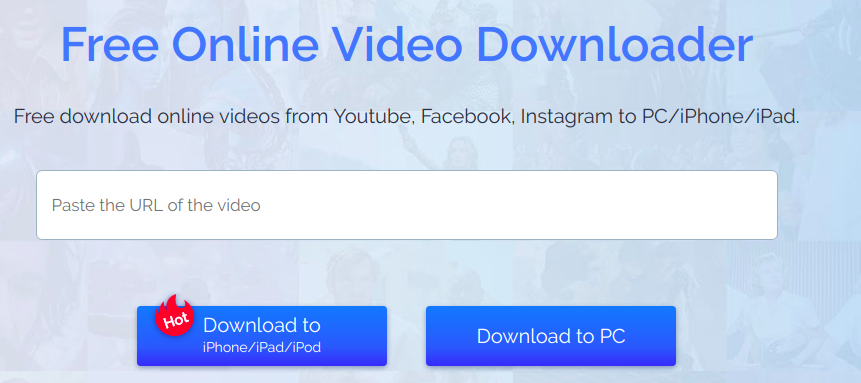 3. Convert .HEIC to .JPG for easy image sharing.
Normally facebook will limit the sharing of images in other formats. Therefore, the conversion to JPG images will be much more prioritized by social networks. This is the function that I use much different from IOTransfer 3.
This is also an online Tool so you need to go to the link below to use it
You can drag and Drop image into the frame or self Upload image up to convert.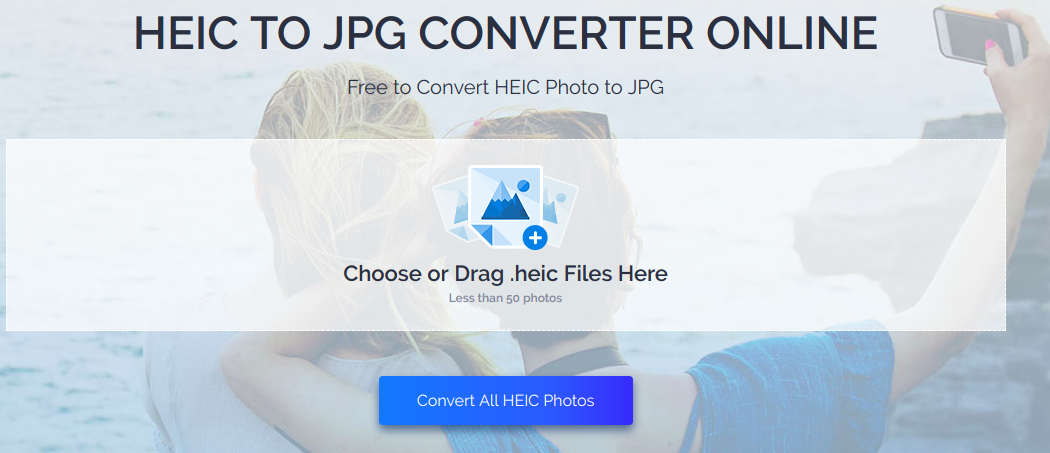 summary
IOTransfer 3 is software to help you manage your iPhone or iPad better.
In addition, IOTransfer also supports you with other functions such as Download Youtube Videos
Support image conversion HEIC luxurious JPG.
If you like the product IOTransfer 3, you can download it at the homepage by following the link below.
Good luck
Lmint.