The plot in the game Minecraft PE Mod
The experience you get when participating in this game is surprise, excitement and suspense. However, as an entertaining game, you will not feel stressed and frustrated when playing, suitable for relieving fatigue.
Join the channel

Telegram

belong to

AnonyViet

? Link ?
Specifically, the game is a new virtual world with 2D designed characters similar to Lego cartoons. Players will come up from "empty hands" and start building buildings, setting up farms, planting trees and raising animals to create assets for themselves. You will also be able to choose weapons and human resources to develop a powerful army, fight criminals who threaten safety.
Minecraft PE Mod belongs to the genre of survival games, with special graphics, so it attracts many participants. Players must really focus, spend a lot of time and effort to create their own works, and protect other assets. The main color of the game is green but not dazzling, bringing an extremely peaceful and joyful feeling to the player.
How to play the most standard Minecraft PE game
Load Minecraft Vietnamese The game is difficult but you still need to understand the rules and have the correct way to play for each aspect of the game. The advantage of the game is unlimited money, you will be eligible to build whatever works you want, shop freely. However, you should still have a reasonable use plan through the most standard gaming instructions below:
Construction of houses and other solid works
This is the job that any new player of the game must do when starting to get acquainted with the world of Minecraft PE Mod. At this time, you do not have money, but you have to find materials to build the project yourself, starting from the smallest house. After a while, when you have more conditions, you will accumulate and create many new resources, building a whole system like your own kingdom.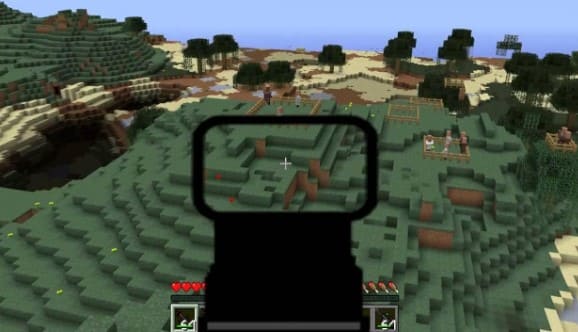 In the game, you will be able to create commands to develop your world, even create your own gameplay. Therefore, being able to see Minecraft PE Mod game is a rare freedom that you get while having fun every day.
Establishment and development of a farm
This game allows players to set up a farm with the support of many human resources, but you still need to spend a lot of effort and money. You also need to visit the arsenal, armor to equip yourself and fight bandits that affect your resources. Currently, the game is providing a variety of weapons such as axes, knives, swords, crossbows, … for you to choose in accordance with external preferences as well as in-game capabilities.
Planting trees and raising animals
Because it is a survival game, there is a farm building activity, so planting trees and raising animals is something that you must do. In the game, there are many pets and plants to choose from, such as dogs, cats, chickens, pigs, etc., all of which are actual livestock. The plants grown on the farm have rice and fruit trees, bringing both economic benefits because you can sell, collect money or buy seeds to develop the farm. This money can also be used to buy weapons to fight, against bad guys infiltrating.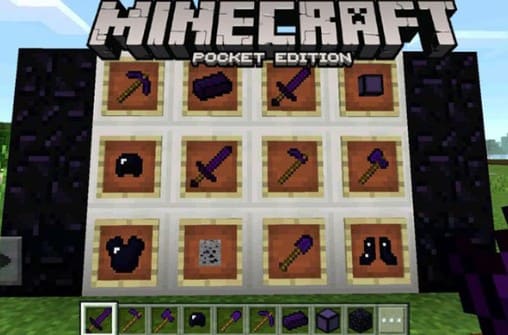 Graphics and sound game Minecraft PE Mod
The reason this game won the hearts of many players is because of its fancy graphics and vivid sound. These factors have the effect of stimulating great excitement, making participants excited and want to be entertained with the game forever.
In terms of graphics, because of the use of Pixel graphics with 2D design, using images like Lego cartoons, the game attracts a large number of children to participate. The image in the game is also very realistic and rustic, bringing a sense of closeness, so it is sure to make players feel peaceful and happy.
The characters in the game are shaped very cute and funny, the movement creates a sense of humor, so it also brings a lot of laughter. Therefore, the game also makes many adults excited because it recalls childhood memories.
In terms of sound, the noises in the game are created quite loud and are heroic and lively. Players when listening will be mentally and stimulated to fight, and at the same time create their own kingdom. The music used in the game is all fun with the effect of reducing stress, so even if you play for a long time, you will still feel comfortable.
Instructions to download Minecraft PE Mod APK and Android game
With those advantages, there is no reason for you not to download this attractive game to your phone or computer and entertain every day. Currently, the game is available on both iOS and Android platforms, so no matter what device you use, you can download it.
The game is available on Google Play and the App Store, so you just need to type the name of the game to be able to download it easily. However, you should note that you have to spend money to download this game, currently its price is 170,000 VND on Google Play. Although the entry price is a bit high, you will not regret participating in this dramatic but also very unique game.
Above are the things you need to know about the game Minecraft PE Mod – The #1 choice for those who are looking for an entertaining game every day. Download the game now and experience the colorful Lego world and join in building your kingdom. Surely, you will have moments of sublimation, fun with this unique and beautiful game.
You can download many other Game Apk at: Game Mod Apk – Apkmoday