Hi guys, Currently AnonyViet is focusing on articles on the topic of phone software. Most of the good Android software needs Root rights. So, in this article, I will guide you to Root Android super speed.
Join the channel

Telegram

belong to

AnonyViet

? Link ?
What is rooting device?
Rooting your device is like jailbreaking your device. Remove the layer that protects the system files, allowing the software to access and modify them. Thanks to that, when you Root the device, the system file protection layer will be removed. So your device will be freed up some amount RAM significantly.
That's also why Root it makes it run faster than before. Do you have the right? Root if your computer is too powerful and does not need to be modified or optimized. But if you intend to Root your device, then this article will help you do that.
Check if the device is rooted or not
Most of you will take the device to a shop to Root and pay for them. But if you know how to do it, you can make it yourself at home to save money. With this tutorial, you can confidently Root your personal device or help your friends easily. But first, we need to check if the device is in a rooted state or not.
Step 1
Please go to the CHPlay store on your device to download Root Checker according to the link below.

Step 2
Open the application to check the Root status of the device as shown below. All Rooting process will be done automatically so you don't need to do anything.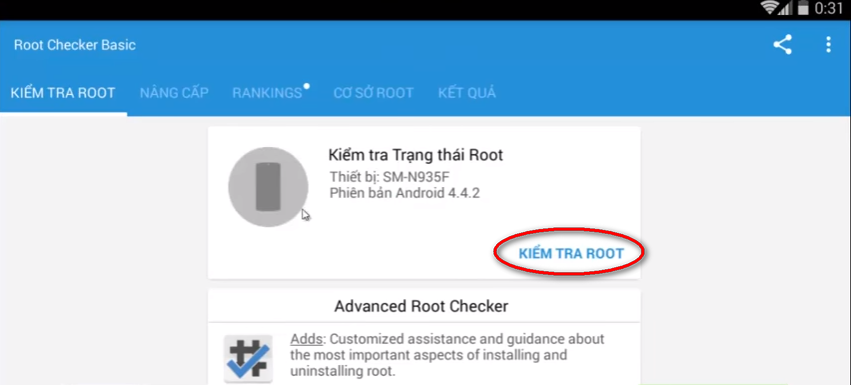 And if it appears a red message, it means that your device is not rooted. Please apply the instructions below to Root the device !!!
Instructions for Rooting the device with Kingroot
This is a software that can be said to be the most stable in the Android Rooting software. With a 90% Root success rate, King Root has a very strong foothold. Therefore, I will guide you how to Root your device with King Root.
If you do not have King Root installed, download it at the link below.
King Root supports Root in two ways:
Direct root on the phone
Root via computer
In this article, I will guide you to Root directly on your phone quickly. Note ! When downloading King Root, you may receive a danger warning. Because the way it works is to change the system to Root the machine, it should be considered as a virus.
Remember to allow installation of apps from unknown sources (Unknown Sources) in the phone's settings before installing King Root. Open the downloaded file -> Press Install to start the installation. After installing the exam Open to open King Root.
After installing King Root, then follow the steps below in turn to Root machine.
Click "Search it"to enter the main interface and click on the button"Get now" to start rooting the device.
When Rooting is complete, the program will automatically return to the main screen.
Now, you can use the Root Checker above to check the Root status of your phone again.
If you don't like using King Root, you can try a 10 times more powerful software below.
Use Magisk to Root Android
This is a tool that is more appreciated than King Root. Because it successfully root most devices except Pixel or Sony special series. Besides, Magisk It is also highly appreciated by the ability to install unique Module packages to make your phone more powerful and new.
Magisk will Root the device according to the method Systemless Root. This method does not change the operating system's partition like other Root software. Thanks to that, your device, although Root, is still clean, compact and limited most of the errors caused by Root.
Do things that other software cannot do. Root Android device thoroughly to provide the best user experience. This makes Magisk unique and holds its position top 1.
User manual
Follow the instructions below in turn to Root your device with Magisk !!!
Step 1
Download the latest version of Magisk at the link below.
Step 2
Unlock your phone's BootLoader. Because each phone company has a different way to Unlock Bootloader, I can't guide you specifically. Please search on Google how to Unlock Bootloader of the phone you are using!!!
Step 3
Install TWRP Recovery on your phone according to the instructions here.
Step 4
Turn off the phone, then reboot and enter the boot of TWRP Recovery Mode. By holding the power button + volume down key (maybe some machines will have a different way to enter Boot). After entering Boot, you will see the interface of TWRP as shown below.
Step 5
Continue clicking the item Install and choose /sdcard. Find the zip file of the Magisk file you downloaded earlier and click on it.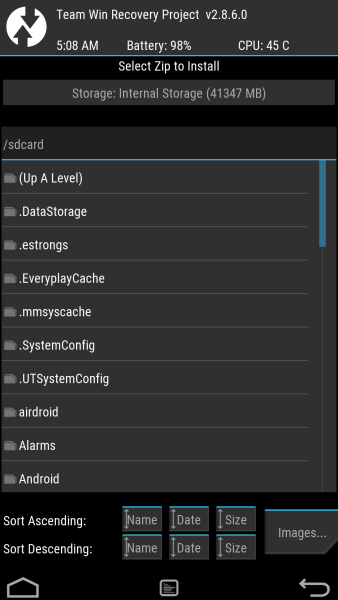 Look down to see the slider Swipe to confirm Flash. Slide that bar to the right to proceed with installing Magisk to the phone.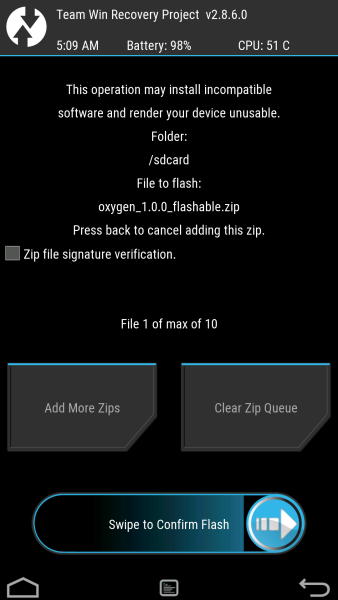 Once done, select Reboot System to restart the machine.
Note
You should download the Magisk Manager tool so that you can add or edit the necessary Magisk Modules later. So I have guided you to Root your Android device quickly in two ways. If you are traditional, use King Root. If you like modern, use Magisk.
Like Fanpage or follow website for quick updates of good articles.
Good luck
Lmint