Shortcut key to create card image is a convenient and fast way for you to get beautiful and high quality card photos without having to go to a store or install software. So what is that shortcut and how to use it? Let's follow AnonyViet through this article!
Join the channel

Telegram

belong to

AnonyViet

👉 Link 👈
What is the shortcut to create a card photo?
The shortcut "Card photo making tool" is one shortcut designed to help you create photo IDs from your portrait images quickly and conveniently.
You don't need to go to a store to take a photo of your card, you don't need to install photo editing software or bother adjusting the size, background, and angle of the photo, just click on the shortcut and follow the simple steps to Create the perfect ID photo.
How to use keyboard shortcuts to create images
Step 1: You access the link The following > Click "Get shortcut"
Step 2: Select "Add shortcut"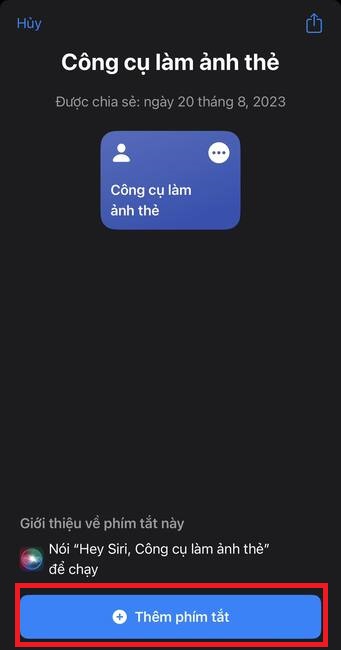 Step 3: Click on ID card maker > Select "Allow"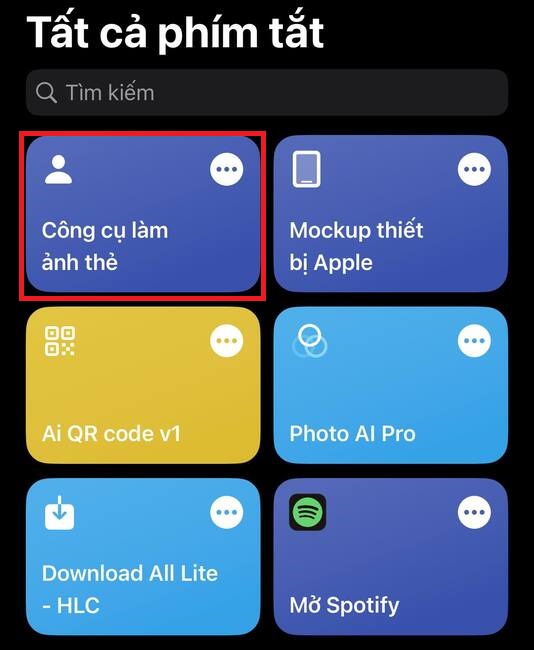 Step 4: Select the function you want to use: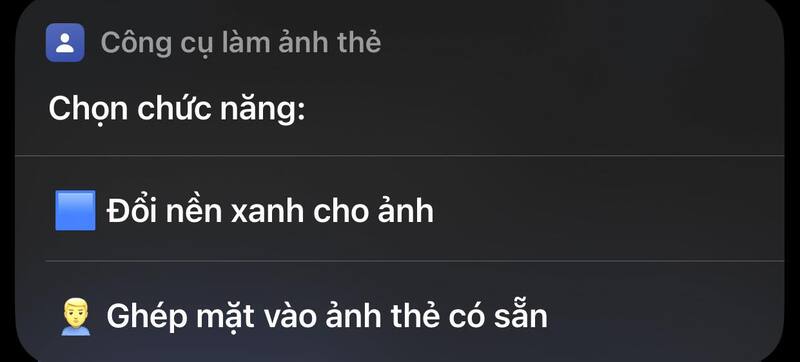 Change the green background for the photo
You need a portrait photo similar to your ID photo (can be taken at home), the shortcut will separate the background and insert it into the existing green background.
You just need to click directly on the shortcut > Select your portrait photo
Choose card photo aspect ratio (3×4, 2×3…)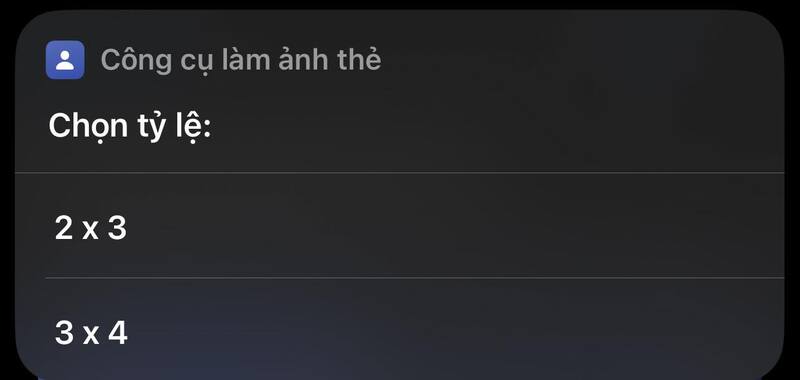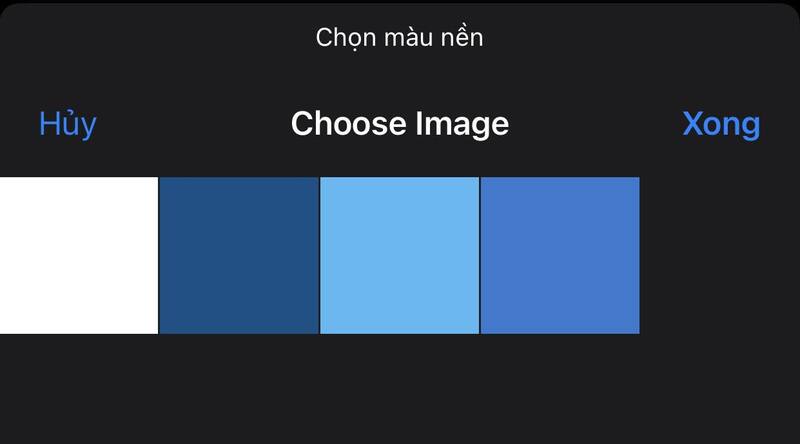 Re-align the position to harmonize with the frame > Click "Done" to save the photo to the phone album.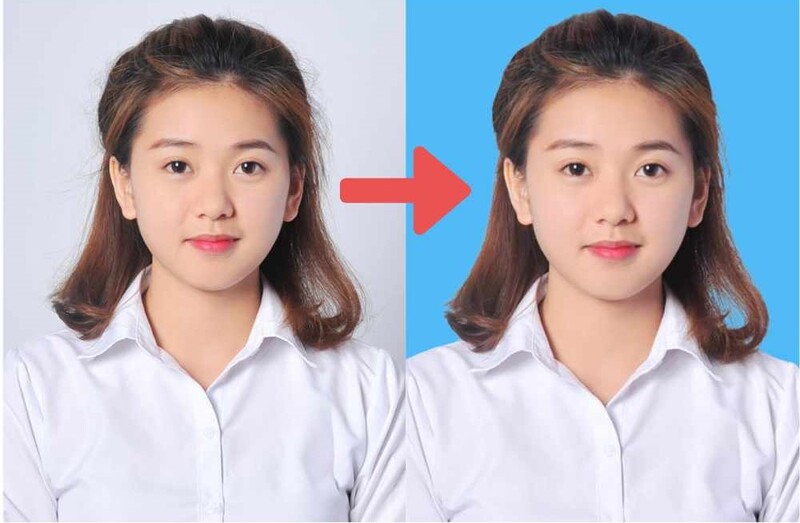 Merge faces into existing card photos
The shortcut synthesizes card images of many people available online and replaces your face.
You just need to select a photo with your face > Select the sample card photo you want to match your face with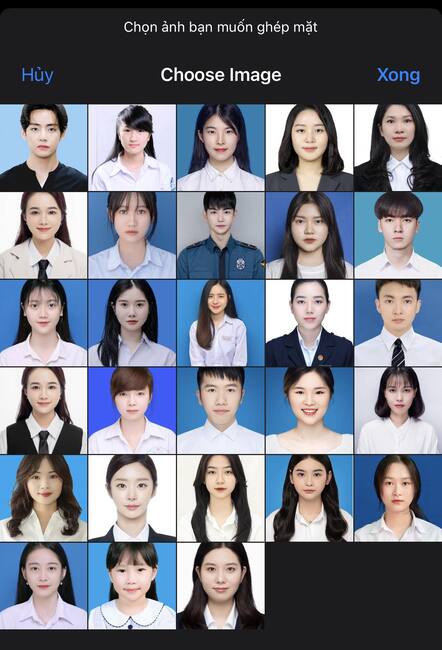 Click "Allow" and wait for AI to process and save the photo. You can use this photo for a job application, profile or other purposes.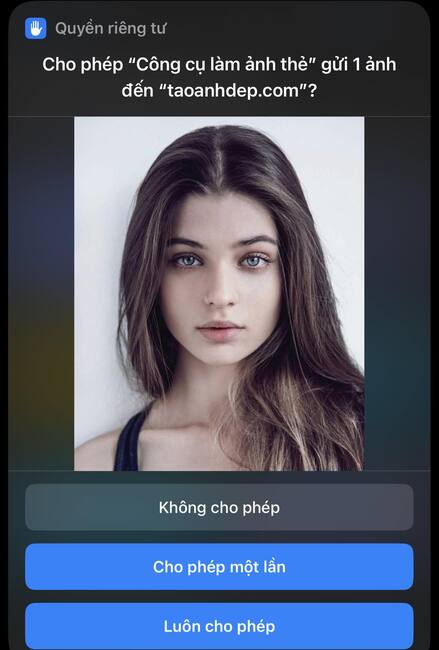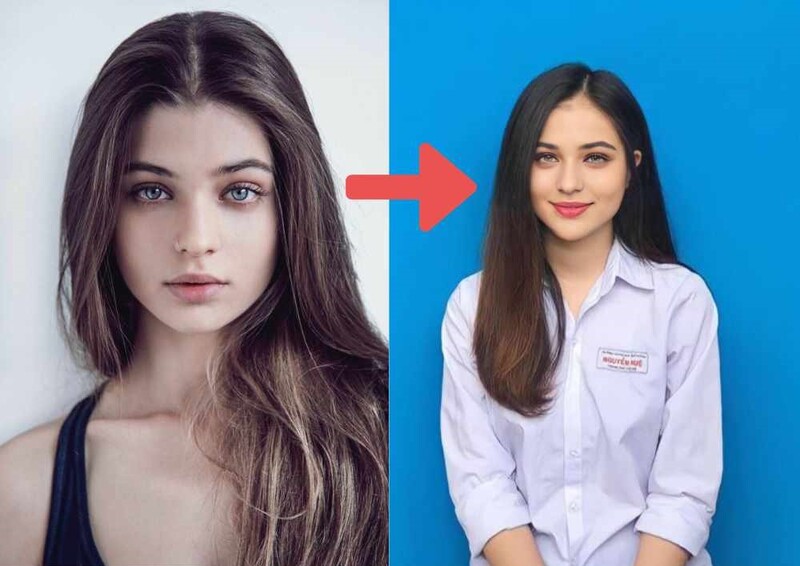 What's special about the keyboard photo creation shortcut?
Shortcuts The card photo maker tool has many special features that you can hardly find in other tools, such as:
Free: You don't have to pay anything to use this shortcut. You just need to visit the Shortcuts VN website and click on the shortcut to get started.
Fast: You don't have to spend a lot of time creating card photos. With just a few simple steps, you can get your desired card photo.
Convenience: You don't need to install any software or go to a store to take a photo of your card. All you need is a computer with an internet connection and a portrait photo of yourself.
High quality: You don't have to worry about the quality of your card photo. Shortcuts uses AI technology to accurately and naturally separate backgrounds, blend faces, and edit photos. You can print photos in high resolution without tearing or blurring.
Epilogue
Shortcut key to create card image is a very useful shortcut for those who need to create card photos quickly and conveniently. You don't need to go to a store, install software or waste time editing photos. Just click on the shortcut, you can get beautiful and high quality card photos. Let's experience this shortcut today and share it with your friends!