Currently, the need to share files and data between different machines is not small. If you use 3rd party software, sometimes there will be some inconvenience. So in this article, I will show you how to share files between your phone and computer without using 3rd party software.
Join the channel

Telegram

belong to

AnonyViet

???? Link ????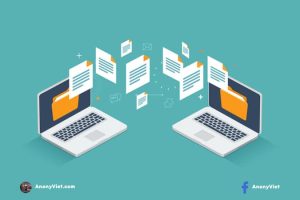 Create a new user on the computer
Step 1: First, you open Computer Managementthen select Local Users and Groups -> Usersright-click an empty space and select "New User".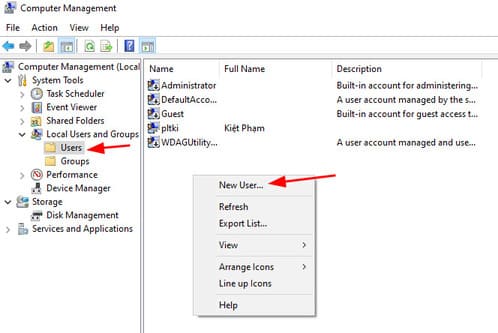 Step 2: Set the user name and password and then uncheck the "User must change password at next logon". Then press "Create".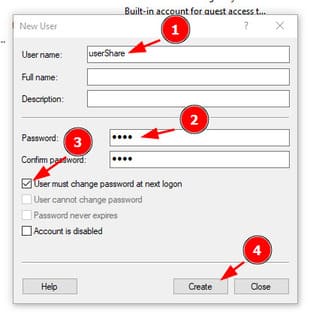 So you have created a new user on the computer already. We will move on to the next step of sharing the folder you want.
Share files on computer with phone
Step 1: Right-click the folder you want to share and select "Properties".
Step 2: Switch to tabs Sharing and choose "Advanced Sharing".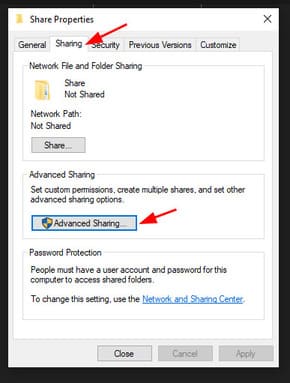 Step 3: Select "Share this folder" and press "Permissions".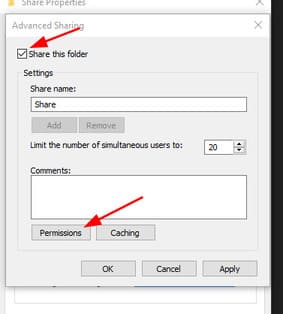 Step 4: Choose next "Add".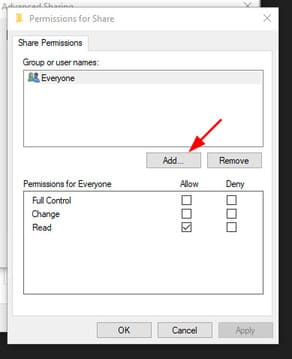 Step 5: Enter the username you just created and press "Check Names" then choose OK.
Step 6: Select the user you just created, enable all permissions including Full Control, Change, Read then press Apply.
So you have successfully shared the file you want. Next I will guide you to access the shared folder on iOS and Android.
But first, you need to know what the computer's ip address is. To see the ip address, you just need to open cmd and enter the command ipconfig. The IPv4 Address line is the address of your computer. My computer's address is 192.168.1.3.
Another note is that devices that want to access the shared folder must be connected to a network (wifi or LAN) with the same computer network.
Access shared folders on iPhone/iPad
Step 1: You open the Files app on your iPhone and then tap the three-dot menu at the top right and select "Connect to Server".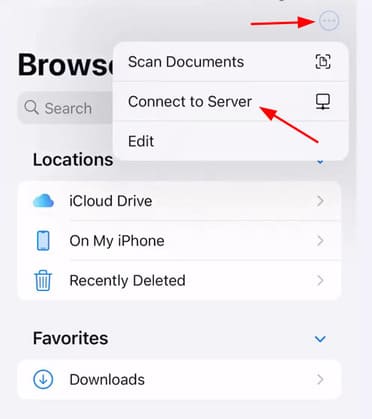 Step 2: Next, enter the ip address of the device. At that time, I already had a connection, so it will show up.
Step 3: Here, you enter the user and password you just created and press next.
So you have successfully connected to the shared folder on your computer.
Access shared folders on Android
On Android it's a bit different. You will need to install file management software with smb connection feature. Because I use a xiaomi phone, the system's default file manager application is already available. If you don't have it, you can download it here.
Step 1: After the download is complete, open the Mi File Manager application and click on the menu at the top left and select "Control".
Step 2: You choose LAN.
Step 3: Please wait a moment for the application to scan for shared computers. Once you've found your computer, just select it.
Step 4: Enter the account and password you created and press OK.
So that's it then. You can now access the folders shared by your computer on your phone.
Good luck. In addition, you can also create file server if you access multiple computers outside the LAN. So you can share files between your phone and computer without installing additional software.