Artificial intelligence has been the hottest concept in the past few months. With the arrival of AI chatbots like ChatGPT, everything changed. However, AI is not new as virtual assistants like Siri have been around for quite some time. But I think you all agree that Siri is not very smart. But what if we could combine ChatGPT and Siri together? In this article, I will guide you to integrate ChatGPT into Siri on iPhone to increase the power of AI
Join the channel

Telegram

belong to

AnonyViet

? Link ?
How to integrate ChatGPT into Siri on iphone
Step 1: First, you download Siri Pro here. This shortcut was developed by YouTuber Tim Harris. Although this shortcut is named Siri Pro, you can always rename it to whatever you want.
Step 2: To use ChatGPT's services, you need to obtain an OpenAI keyAPI. You just need to visit the page OpenAI's keyAPI and log in to your account. Here you will see the option "Create new secret key". Click on it to generate a new API key. In addition, you can also see how to create a ChatGPT account here.
Then copy the API key you just created. Note that after you copy and close this dialog box, you will not be able to copy the newly created keyAPI anymore, so remember to keep it carefully.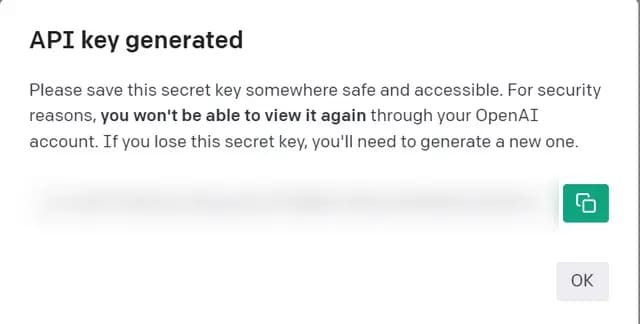 Step 3: Open the app Shortcuts to access Siri Pro.
Step 4: Tap the ellipsis icon to open the shortcut's settings. Note that I have renamed the shortcut from Siri Pro to Siri Bro.
Step 5: In the second dialog titled "Text", you will see the message"Insert ChatGPT API Key here". Paste your previously copied keyAPI here and click "Done" at the top right.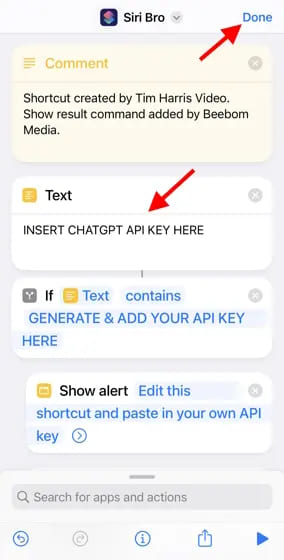 So that's it then. ChatGPT is already integrated with Siri on your iPhone. You can invoke the shortcut by tapping Siri Pro in the Shortcuts app or saying Hey Siri followed by the name of the shortcut. As you can see below, I asked Siri to plan a two-day trip to London. The schedule is also ok, each crime has no rice :v.
Good luck.