Introduce
Mechanical keyboards have become widely popular among tech enthusiasts and gamers for their tactile feedback, durability, and customization options. One of the indispensable components of a mechanical keyboard is the circuit board (PCB). PCB plays an important role in translating your keystrokes into commands, it is important to choose the right one for your keyboard. In this comprehensive guide, we will guide you through the process of choosing a suitable circuit board for Mechanical keyboardensuring you get the best typing experience to suit your preferences.
Join the channel

Telegram

belong to

AnonyViet

???? Link ????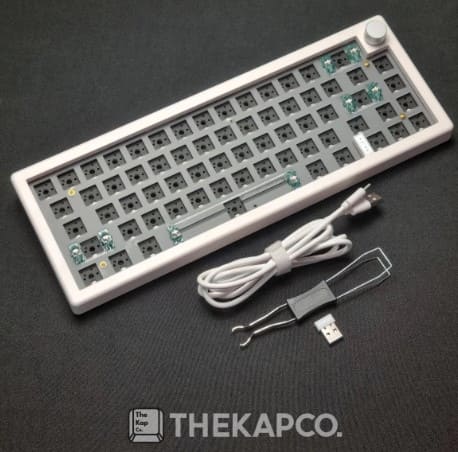 How to Choose the Right Circuit Board (PCB) for a Mechanical Keyboard
Understanding the basics of mechanical keyboard PCB
Before diving into the selection process, understand the basics of mechanical keyboard PCBs. The PCB is an important electronic component that connects various switches and keys to the keyboard's main controller. It determines how the keyboard behaves and responds keystrokes.
Factors to consider when choosing a mechanical keyboard PCB
When choosing the right board for your mechanical keyboard, several essential factors come into play. Here are some key considerations to keep in mind:
1. Keyboard layout compatibility
Different mechanical keyboards have different layouts, such as tenkeyless (TKL), Size Full Size 100%, or compact. Make sure the PCB you choose matches the layout of your keyboard to avoid compatibility issues.
2. Switch Compatibility
Mechanical keyboards support many different types of switches, each providing a different typing experience. Check if the PCB supports the particular brand and type of switch you prefer.
3. Backlight and RGB support
If you want RGB backlighting or effects in your mechanical keyboard, verify that the PCB supports these features.
4. Programmability and customization
Advanced users may want a PCB that offers programmability options, allowing them to customize key mapping and macros.
5. Welding skill level
Some PCBs require soldering skills to assemble, while others come with hot-swappable sockets for easy switch installation.
6. Build Quality and Durability
Look for PCBs made from high-quality materials to ensure long-term durability and reliability.
FAQs (Frequently Asked Questions)
Ask: Can I use any PCB for my mechanical keyboard?
A: While some PCBs are compatible with many types of mechanical keyboards, it is essential to choose a PCB that matches your specific keyboard layout and switch type.
Ask: Is hot swap PCB better than solder PCB?
ONE: Hot-swappable PCB very suitable for users who like to try different switches without soldering. However, soldered PCBs usually offer better quality and stability.
Ask: Can I program my mechanical keyboard using a PCB?
A: Yes, many advanced PCBs offer programmable features that allow users to remap keys and create custom macros.
Ask: How to know if a PCB supports RGB lighting or not?
A: Check the product specifications or the manufacturer's website to confirm whether the PCB supports RGB lighting.
Ask: Is there a suitable PCB for DIY projects?
A: Yes, some PCBs are designed specifically for DIY enthusiasts who want to build their mechanical keyboard from scratch.
Q: Is it necessary to invest in high quality PCB?
A: Investing in high-quality PCB ensures better durability, performance and overall typing experience for your mechanical keyboard.
Conclusion
Choosing the right circuit board (PCB) is an important step in creating the perfect mechanical keyboard to suit your preferences. By considering factors such as keyboard layout compatibility, switch compatibility, backlight support, and programmability, you can ensure a smooth and enjoyable typing experience. Explore the popular PCBs covered in this tutorial or venture into the world of DIY projects with customizable options. Remember to prioritize build quality and durability to create mechanical keyboards that will stand the test of time. Happy typing!