MiniGPT-4 is a name that has attracted a lot of attention in the AI ​​enthusiast community recently because of the outstanding and unique features it brings. So what is MiniGPT-4 that is so hot, let's find out through the following article!
Join the channel

Telegram

belong to

AnonyViet

???? Link ????
What is MiniGPT-4?
MiniGPT-4 is an image-recognition artificial intelligence model that generates text snippets based on input images. It can combine image processing and natural language to understand and interpret content for users.
This AI tool was developed by a group of students, you can now access its demo for free.
Compare MiniGPT-4 with GPT-4
The same point
MiniGPT-4 and GPT-4 both use a large language model (LLM) to create a variety of content from images.
Differences
MiniGPT-4 is not an official OpenAI product. It was created by a group of doctoral students in Saudi Arabia at King Abdullah University of Science and Technology.
MiniGPT-4 is also different from GPT-4 in that it only trains a linear projection layer to align the visual encoder with LLM Vicuna, while GPT-4 trains the entire model from scratch.
Features of MiniGPT-4
MiniGPT-4 can do many different things, you can give it an image and some keywords or questions so it generates the right content.
For example, you can ask it to do the following:
Write a description of a photo
Write a poem inspired by a picture
Create a social media post for a photo
Explain how to cook a dish based on a photo
Create a website from a handwritten draft
Chat, ask for opinions about any photo
How to use MiniGPT-4
Step 1: You visit the homepage of MiniGPT-4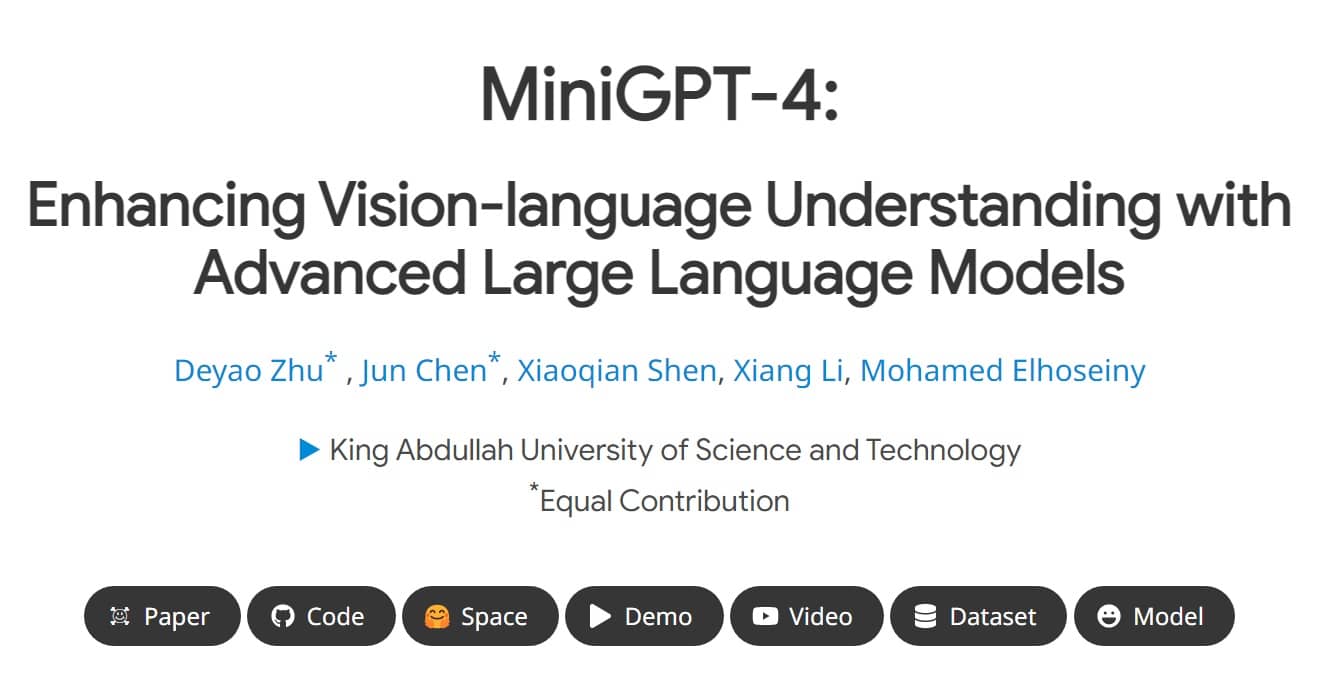 Step 2: Scrolling down is the interface of the demo that you can experience right away without having to register or log in to an account.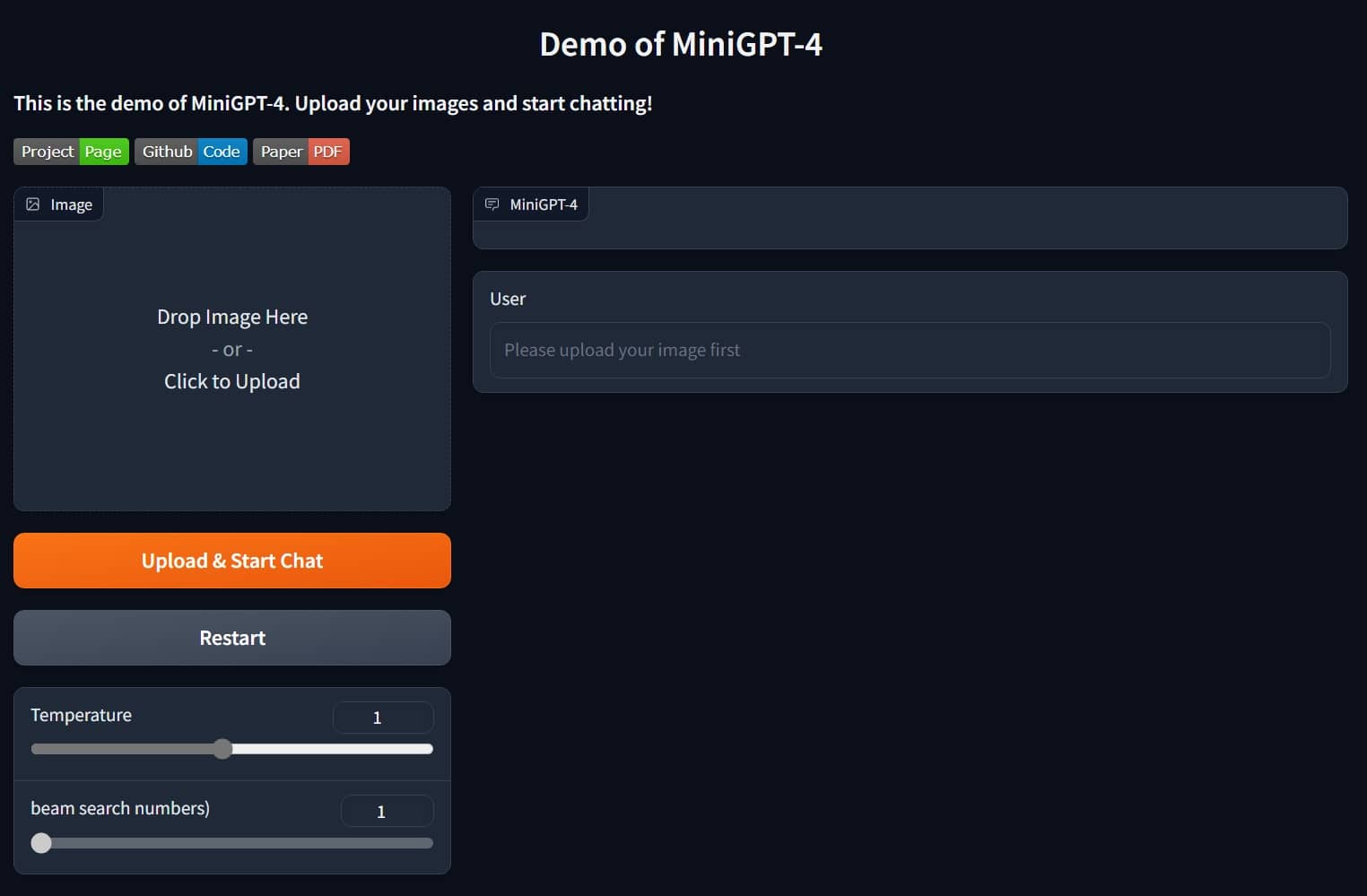 Step 3: In the "Drop image here or Click to upload" area, drag the image here or click to select an image from your computer.
Step 4: Click "Upload & Start Chat", wait a few minutes for the system to scan and recognize the image.

Step 5: Put a question in the "User" blank box and then press Enter, wait a few minutes for the system to give an answer.
Use MiniGPT-4 for recipes
You can show it a picture of any dish and ask "how to make this"
MiniGPT-4 will automatically recognize what is in the picture and give you a list of the necessary ingredients and how to prepare the above dish.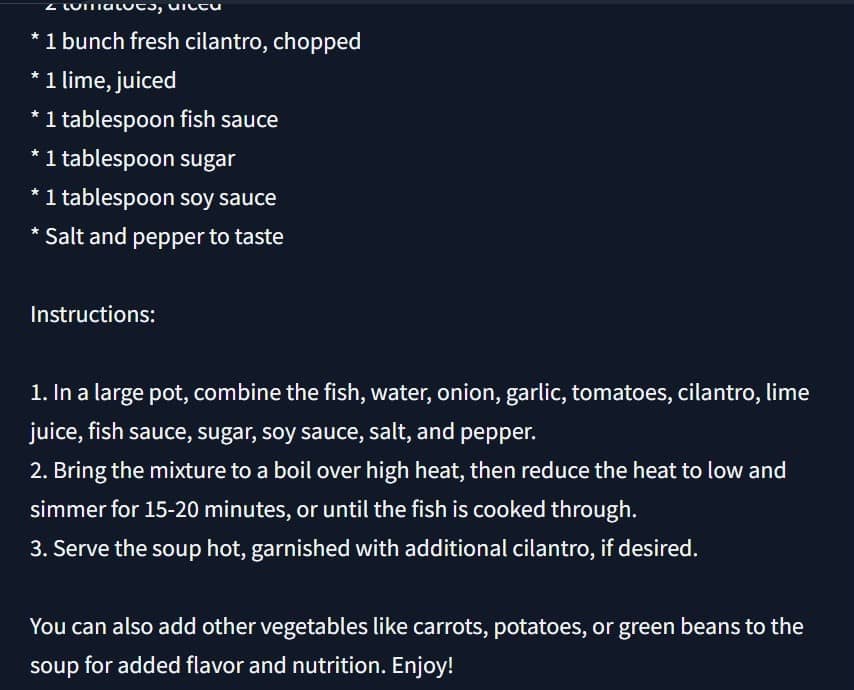 Use MiniGPT-4 to write ads
You just need to upload a picture of the product and ask it to "write an advertisement post about this product".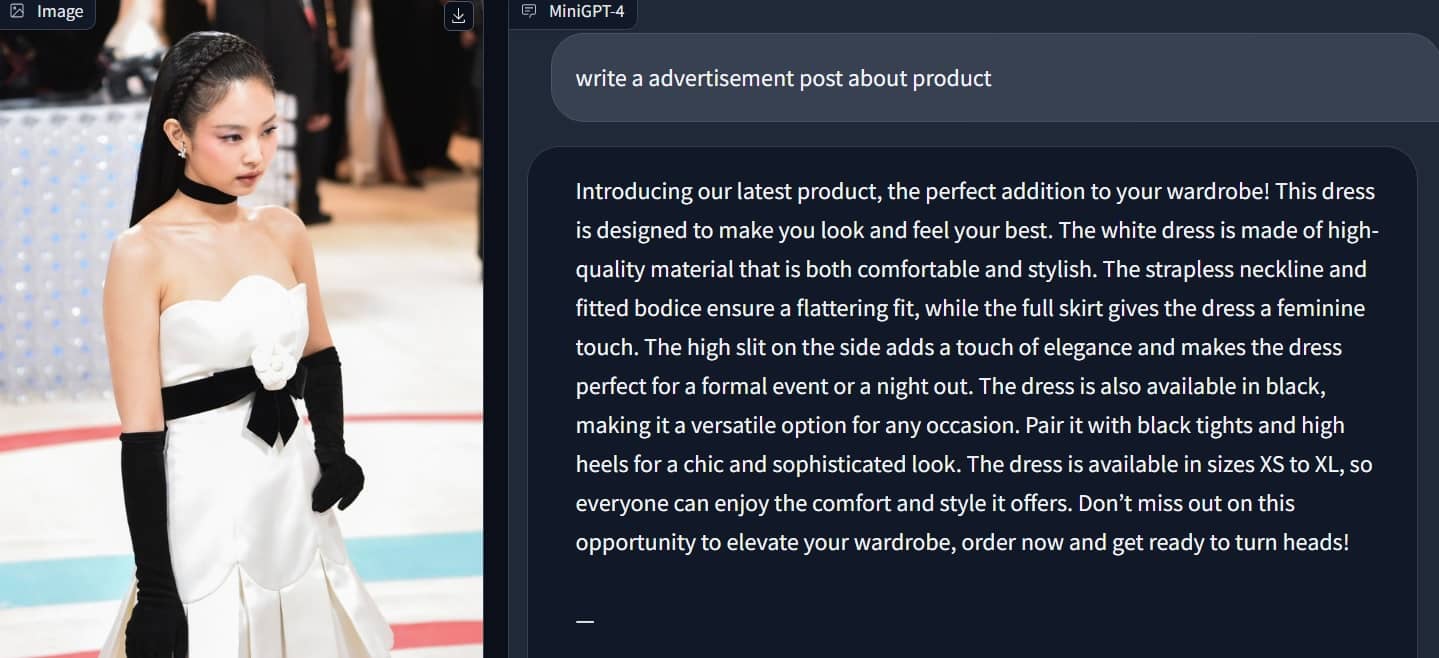 The system will automatically identify the product to be written advertising and proceed to write the ad for you.
Use MiniGPT-4 to compose music, write poetry, write prose, etc.
For example, I uploaded a picture of "Starry Night" and asked it to write a rap song about this picture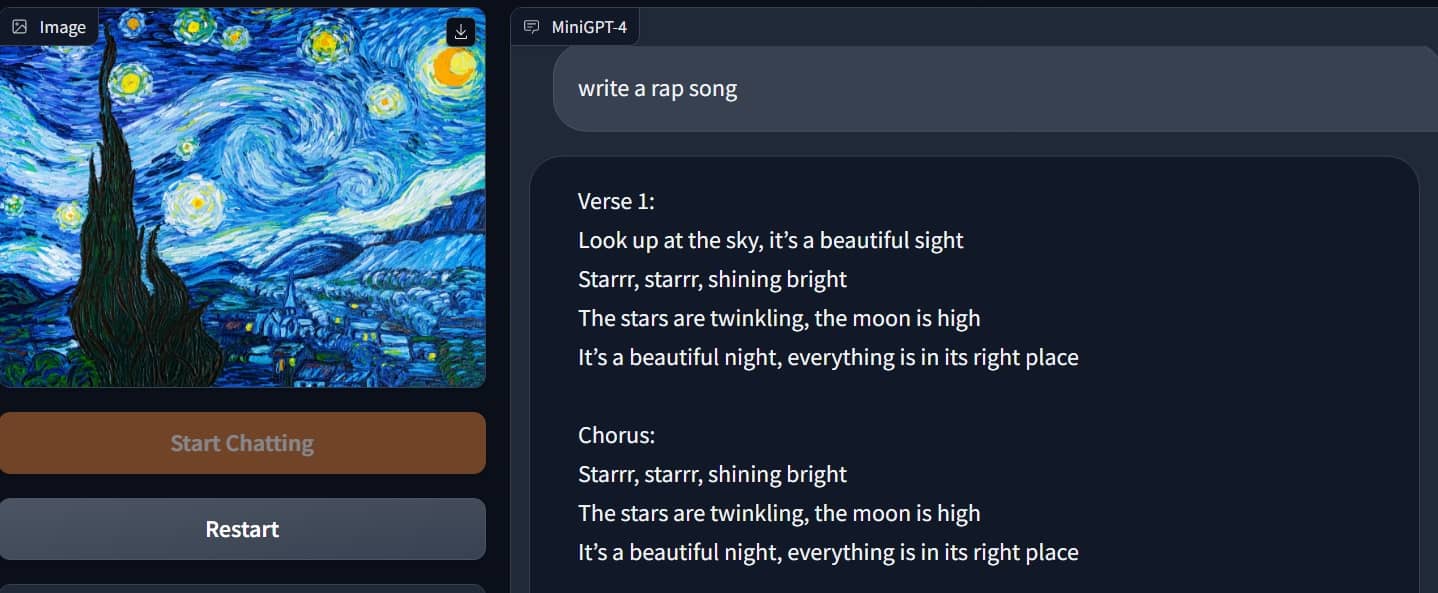 Use MiniGPT-4 to recognize image information
You can ask it for information about a photo you don't know well, for example the image below:


Use MiniGPT-4 to know the name of the movie, the name of a phenomenon
Just give a picture of a scene from the movie and it will tell you what the movie's name is

Or the image of the phenomenon "aurora borealis" is also recognized and fully explained by AI.
Limitations of MiniGPT-4
Vietnamese language is not supported yet
The response time is quite slow
Identification information is sometimes misleading or completely missing
Unidentified celebrity identity

Epilogue
MiniGPT-4 It's a fun tool and worth your while. However, it also has some limitations, such as not being able to handle images that are too complex or unclear. Hopefully in the future, MiniGPT-4 will be improved and further developed to become a useful tool for people. What do you think about this tool, leave a comment below!