Talking about editing or developing graphic products, think of Adobe. This is the world's most powerful toolkit for graphics that has been in development for more than 20 years. Recently, the online community is talking about the Adobe CC 2019 suite with a series of new improvements. The most prominent is the appearance of artificial intelligence (AI) in this set.
Join the channel

Telegram

of the

AnonyViet

? Link ?
Adobe has focused on developing artificial intelligence from 2018 products. But this Adobe 2019 suite is the one that bears the mark of artificial intelligence. Many new improvements are formed, helping you to get the job done much faster than before. This software suite is smarter than previous Adobe suites.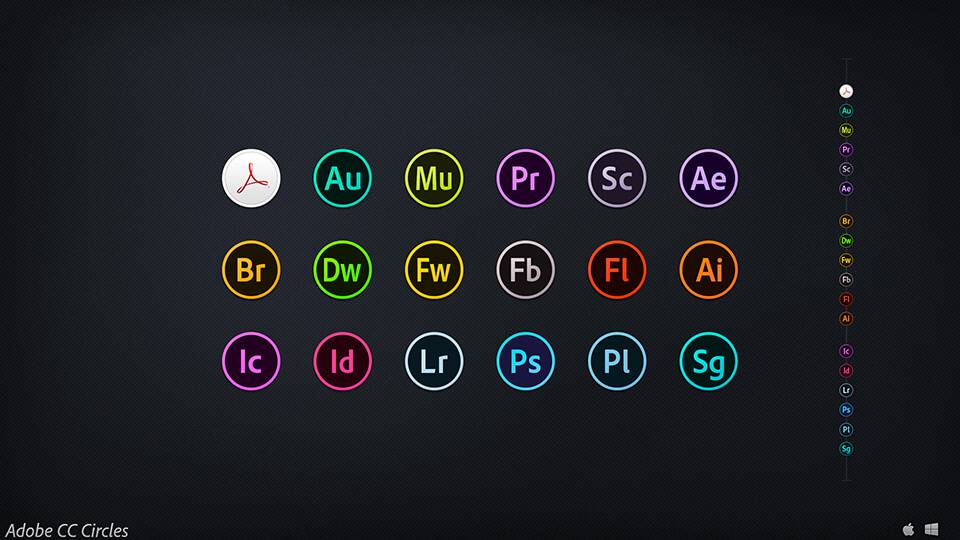 Some new features in Adobe version 2019
Below I will list some of the new features introduced by the developer during the launch. Honestly, this is Adobe's biggest update in a long time.
Now you can make VR products that support 360° with Adobe Captivate.
Graphics objects can be automatically (intelligently) aligned thanks to Fluid boxes 2.0.
Once again you can create an interactive Video with the help of Adobe Captivate.
Live Device Preview allows you to watch live VR glasses shared by others (like Teamviewer).
Enhance the rendering quality of images and videos 360°.
Smart video recording is an improved feature that allows you to record your screen with your webcam with just a few clicks.
PowerPoint to mobile learning this is a smart eLearning program powered by Adobe Captivate.
Above are some attractive features of Adobe and many more. If you want to see more then you can visit the link below for details.
Download Adobe CC 2019 Full suite of products
Here are instructions to download and unlock Adobe CC 2019 license for free use. Please download the package and follow the instructions below to unlock the full package. Note that you have to do it slowly without haste leading to missing steps!!
First, download the installer from the link below.
Package includes
Adobe Premier Pro CC 2019 (Full).
Adobe Photoshop CC 2019 (Full).
Adobe Photoshop Lightroom Classic CC 2019 (Full).
Adobe Photoshop Lightroom CC 2019 (Full).
Adobe Illustrator CC 2019 (Full).
Adobe Dreamweaver CC 2019 (Full).
Adobe After Effects CC 2019 (Full).
Instructions to unlock the program for free use
Disconnect network, wifi, 3g, 4g, ..v…etc. of the device.
Choose a different installation location than the current version of the program in case you need it backup with for easier jailbreaking Uninstall Old version is fine.
Mind Log out (logout) Adobe account before jailbreak.
Anyone who has already used the trial, please follow the note number 2 and 3.