Walking around the League of Legends groups, I see many of you showing off your Covers, the frames are very beautiful, many of you want to do it, you have to wait for that person to do it for you, today AnonyViet will guide you to create your own 1 Cover ( cover photo), or a challenge frame with your name on it, no need to know Photoshop
Join the channel

Telegram

belong to

AnonyViet

? Link ?
Materials to prepare:
1 picture generals your favorite, can be obtained on Google Go back and save it to your computer, like in the article under AnonyViet choose tugh Zed to do Demo
Step 1: You visit this website
Step 2: Select the Picture Style you want to shape
Here I will demo create a challenge frame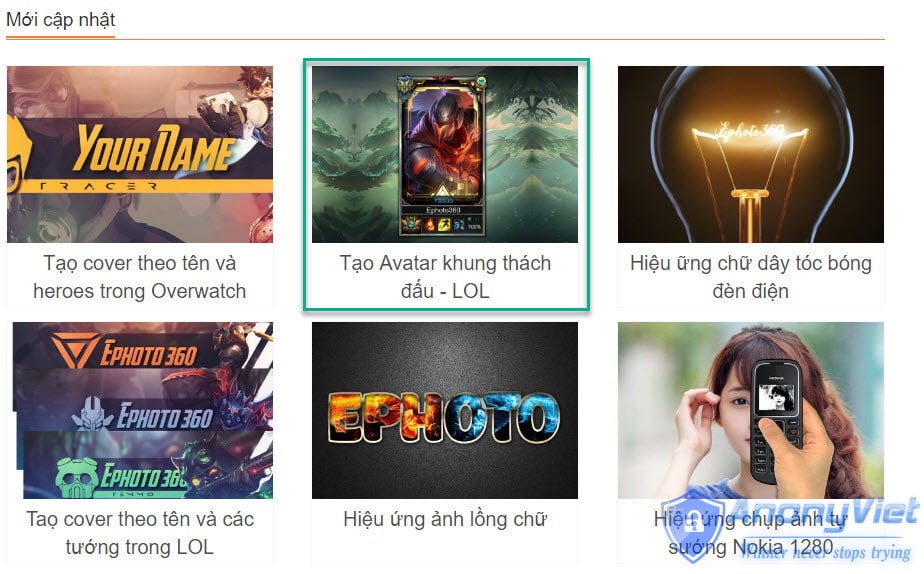 Step 3: Select the Level you want to create
1: I will choose Challenger (Challenge)
2: Select the champion image you want to be the wallpaper (This image you download on Google)
3: Your Club Name
4: Your nickname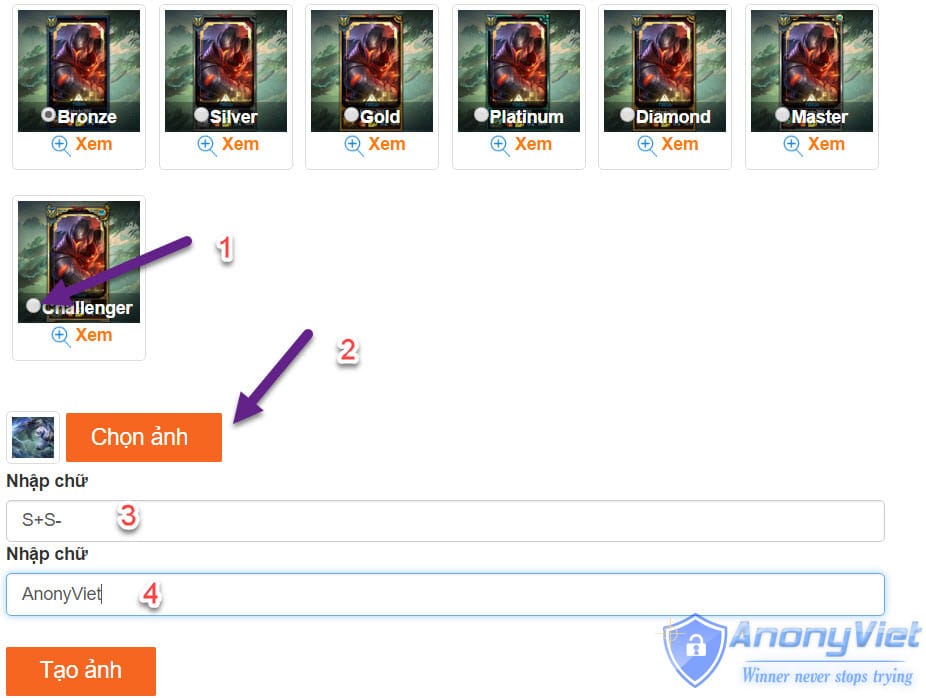 Finally press the button Create a photo
Step 4: See the results
Here you can click the download button to save the image to your computer, or right-click on the image and select Save as.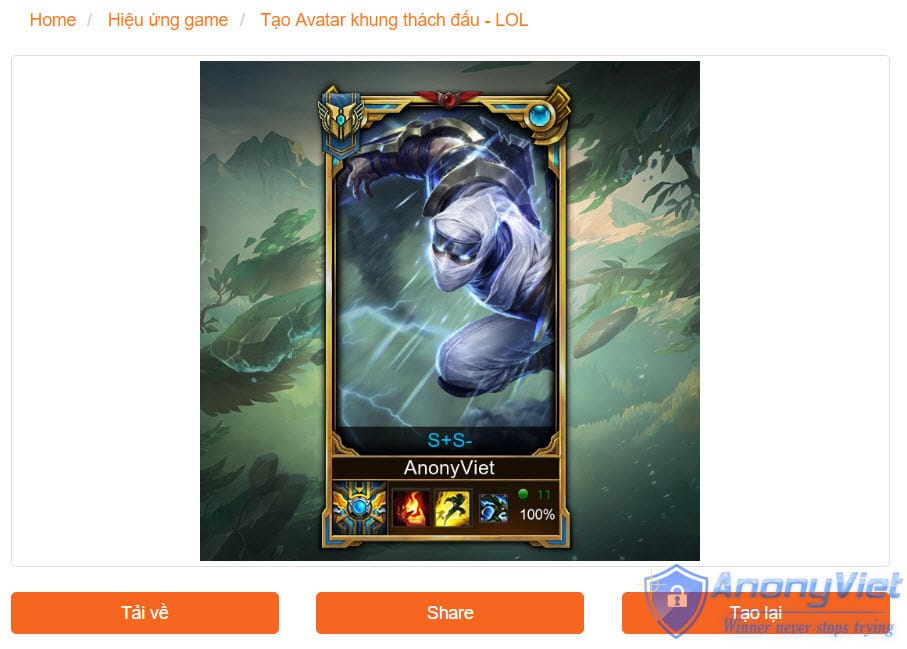 Besides creating images of League of Legends, this website also provides us with some beautiful photo effects such as:
Drawing effect
Cup effect
Fire effect
Coin effect
Artistic effects
Text effect
Love
Festival
Game effects
Shirt effect
Halloween
Glass effect
Birthday
Create cover
Animations
Please use these tools slowly