Project Res Up is a video upscaling AI tool introduced by Adobe during the MAX Sneaks 2023 event. It uses diffusion-based sampling technology to transform low-quality videos and GIFs into high-quality content. AnonyViet will introduce you to Project Res Up, how it works, and its potential applications in the field of video editing and creative content.
Join the channel

Telegram

belong to

AnonyViet

👉 Link 👈
Introducing Project Res Up – AI video sharpening tool
Adobe is one of the leading companies in the field of graphic design and video processing. Recently, the company introduced a new tool that uses artificial intelligence (AI) to improve the quality of low-resolution videos or GIFs. The tool is called Project Res Up and was demonstrated at the Adobe MAX 2023 event.
How Project Res Up works
Project Res Up uses a technique called diffusion-based sampling to increase video resolution and sharpness. The technique relies on an AI model trained on millions of photos to learn how to recreate details lost during video compression. When applied to video, Project Res Up will analyze each frame and add new pixels to make the image clearer.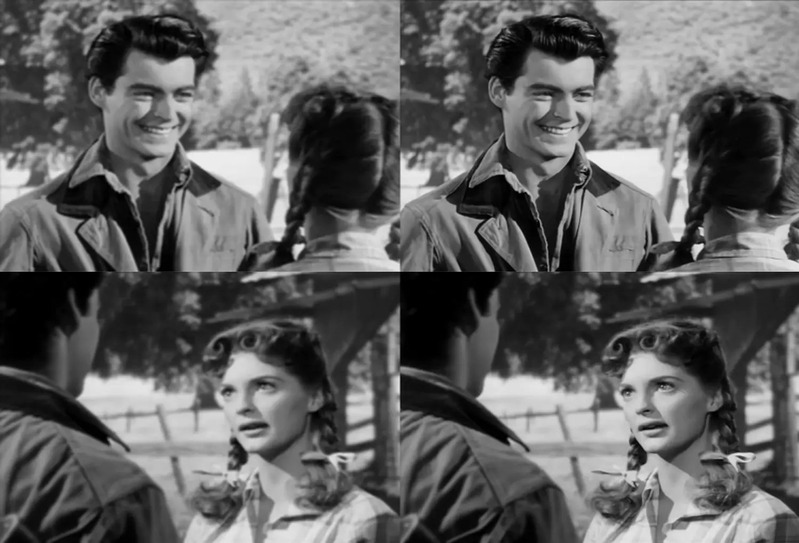 Result
Adobe tested Project Res Up with a variety of videos, from classic movies to animal clips. The results show that this tool can increase video resolution three times and significantly improve details such as wrinkles, fur, flowers, etc. Images sharpened by Project Res Up look very cool. natural and not distorted or artificial.
With this tool, the company took a clip from the movie The Red House (1947) and increased its resolution from 480 x 360 to 1280 x 960 pixels. In sharpened video, details in movies have been significantly improved. Cracks, blurriness, and noise on the screen have been eliminated, colors have been enhanced and sharpened, and the actors' faces have been made clearer.

Not only that, Adobe has also applied this tool to poor quality videos such as animal videos. This tool reduced blurriness and added some subtle details like the elephant's skin folds in the video were sharpened. The highlight is that these folds are restored naturally and don't look artificial like many other tools used to sharpen videos.
Prospects
Present, Project Res Up is still in the testing phase and has no official launch date yet. However, Adobe has said it intends to integrate the tool into its video processing applications, such as Adobe Premiere Pro or Adobe Express. This will be a useful feature for those who want it Improve the quality of the video without having to use professional filming equipment.
In addition, Project Res Up can also be used to restore precious movies or GIFs that have faded over time.
Epilogue
Project Res Up is a potential and innovative AI video upscaling tool from Adobe. It not only helps you improve the quality of old videos and GIFs, but also opens up new possibilities in the field of creative content. You can use Project Res Up to sharpen images and increase video resolution easily and quickly.