Sometimes, you may want to save a chat with ChatGPT and export it to various formats like PNG, JPG, Text, Html , PDF, etc. for your computer to refer to or analyze later. In today's article, AnonyViet will guide you 3 how to save chat history with ChatGPT extremely simple.
Join the channel

Telegram

belong to

AnonyViet

???? Link ????
General introduction about ChatGPT
ChatGPT is a large language model trained to provide user feedback. It is used to do research, learn new information or simply have interesting conversations.
How to save chat history with ChatGPT using the app
ChatGPT is a powerful natural language processing platform that can answer a wide range of questions. If you had an interesting conversation with it and want to save it for reference, follow these steps:
Step 1: To save your ChatGPT chat as a PDF, PNG or HTML file, you need to download the ChatGPT app from GitHub. (Applicable to Windows, Mac and Linux operating systems)
Link HERE
Step 2: Scroll down and click on the link to download the appropriate application for the operating system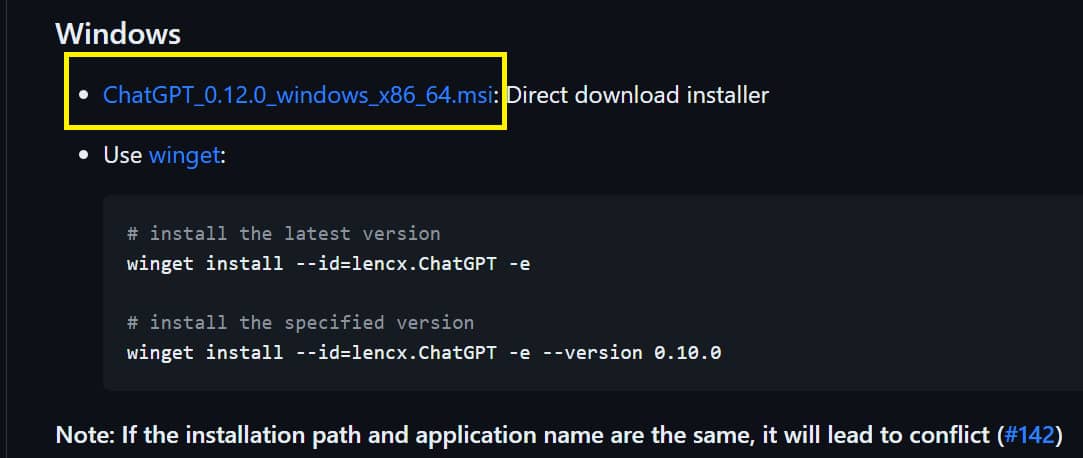 Step 3: After downloading the application, you proceed to install then log in to your ChatGPT account
Step 4: Scroll down to the bottom of the chat frame, you will see the following icons:
1: Save chat as MD File, you can open this file with any text editor
2: Save chat as PNG image
3: Save chat in PDF file format
By following the steps outlined above, you can save chats for later reference or easily share them with friends.
How to save chat history with ChatGPT using Chrome extension
If you do not want to download the ChatGPT application as above, you can use a Chrome extension (Chrome extension) to save your chat history with ChatGPT. Here's how to do it:
Step 1: Log in to your account ChatGPT . website
Step 2: Download the extension "Save ChatGPT"

Step 3: Click "Add extension" to install this extension, you will see its icon appear in the toolbar
Step 4: Go to the chat window where you want to download the chat, click on the utility icon, select "Save As", then you just need to name the file and select the location where the file is located.
How to save chat history with ChatGPT to Notion
You install a Chrome extension called "ChatGPT to Notion" – which allows you to save chats through the Notion platform extremely conveniently.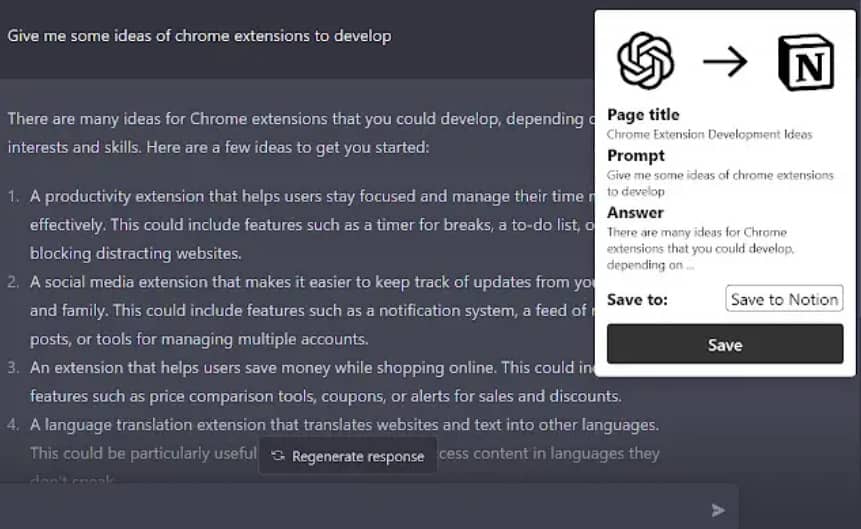 Download link HERE
Epilogue
Above is 3 how to save chat history with ChatGPT extremely fast, simple that you can do, helping information to be stored and easy to refer to and share with others. Do you have a better way? Share it in the comments below