Rohos Face Logon is a login software based on facial recognition system. The software makes the traditional Windows login process easier, faster and more secure. By identifying users based on artificial neural network technology – biometric verification. Now you can bring iPhone X's Face ID to Windows.
Join the channel

Telegram

belong to

AnonyViet

? Link ?
Rohos Face Logon use the webcam connected on the computer as a facial recognition device. That way, you don't need to enter a password through the keyboard to access Windows. Instead, just use your face directly.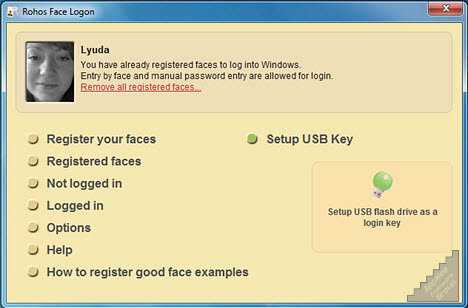 As long as the computer is equipped with a Webcam, you can log in to Windows by facial recognition through the Webcam when starting Windows. Besides, Rohos Face Logon allows to record the net features on the face. Only the stored faces can log into Windows.
Is facial recognition with Rohos Face Logon safe?
In theory, the facial recognition login mechanism is more secure than the traditional login password, which can effectively improve the security level of computer protection. But if you can't log in to Windows due to facial recognition errors or suddenly your webcam breaks, don't worry, you can also use a pre-prepared USB key or the traditional password login method to get into Windows easily. easy.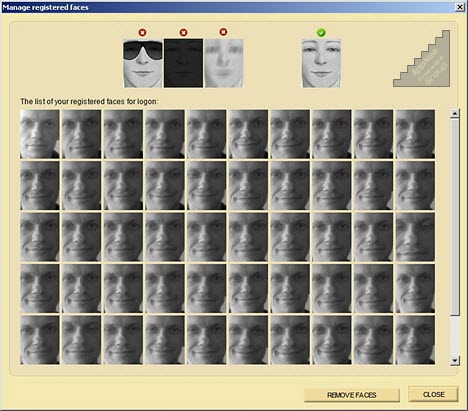 Features of Rohos Face Logon
Automatically log in or unlock the screen when your face is recognized.

Self-recognize many facial details.
Use the USB as an emergency key for the computer.
The ability to combine both facial recognition and a USB stick for login.
Support multiple users, you can register many different faces to unlock at the same time.
No waste of resources.
The login process takes place secretly, other people will not know the presence of the program.
The last successful facial recognition logins are saved,
Various forms of authentication are possible: regular password, USB drive or Face
System Requirements
You must have Admin rights on Windows to install.
Your computer must have a webcam. An external Webcam for PC can be purchased.
Download
Download ROHOS FACE LOGON and install it, please open the software
Copy the welcome.exe file and paste it into the installation directory
Run the software and click on "Get registered". Use the Key below to register:

BB623E5F6CEC6CEB0E01A43D3B6C86927A382B4913778975023UZ1FB8AB1A38104D0B24AD207B65A4538329ACC4CC14415F699A35ACADDEFF5C49D55DC2D72190D936FF995BE55407AC5