Link to download Facebook Protector
Join the channel

Telegram

belong to

AnonyViet

? Link ?
Keep your Facebook account safe from phishing/malware pages.
Simply put, this is a plguin that supports chrome, cococ… to help you avoid the risks of using Facebook such as fighting phishing sites, malware, being drawn into groups…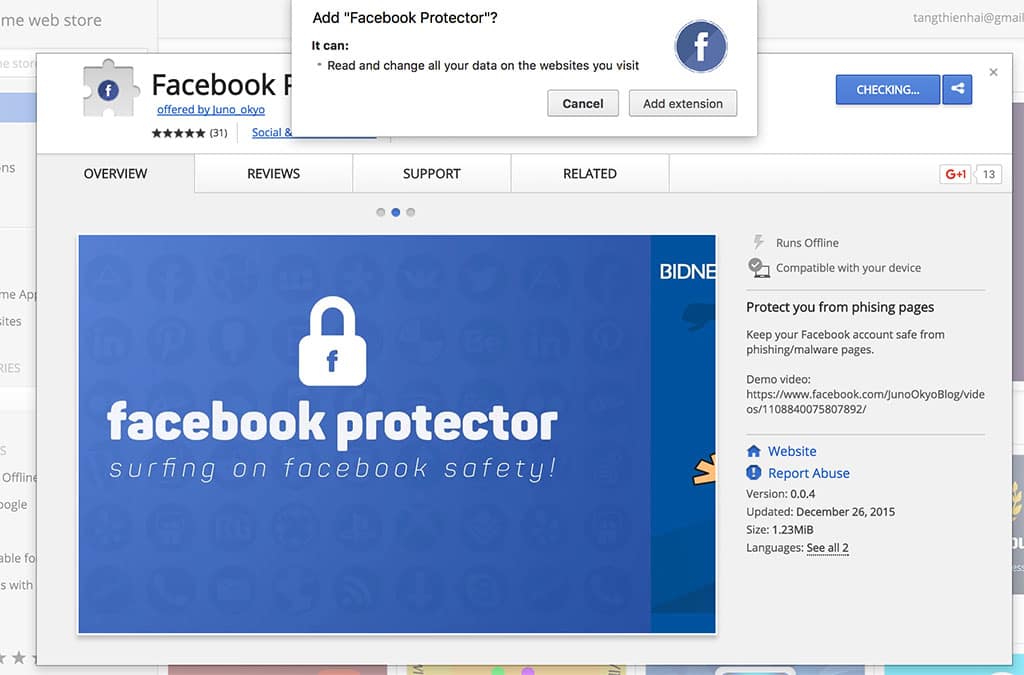 When the installation is complete, there will be a facebook icon at the end of the address bar,
Right-click on that icon and select Options to reset a few parameters, including the "Block others from adding me to the group" section, phishing warning…… Please explore more.