Epic Games Store gives away 3 free games This is good news for those who love playing games on PC. These games not only have beautiful graphics and vivid sound, but also have attractive and engaging content for players. Do you want to know what these games are and how to get them? Let's AnonyViet Follow the article below to discover.
Join the channel

Telegram

belong to

AnonyViet

👉 Link 👈
Epic Games Store gives away 3 free games – What are they?
If you're looking for free games to play this week, you can stop by the Epic Games Store to get three exciting titles. From now until October 19, you can download and keep Blazing Sails, QUBE, and QUBE 2 forever without spending a dime.
Blazing Sails: Dramatic PvP pirate game
Blazing Sails is a PvP pirate game developed by Get Up Games and published by Iceberg Interactive. In the game, you and other players will control a pirate ship and participate in online battles with other teams. You can customize your ship with a variety of weapons, flags, and accessories.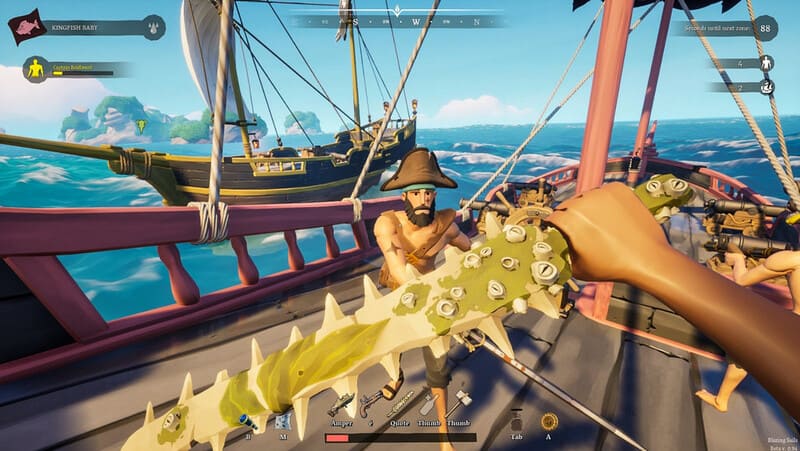 Your goal in Blazing Sails is to collect as much treasure as possible from the surrounding islands. You can bring the treasure to one of the two outposts in the center of the map in exchange for gold. The team with the most gold when time runs out wins. However, you also have to be careful with enemies who are always lurking to steal your treasure.
QUBE and QUBE 2: Two innovative physics puzzle games
QUBE and QUBE 2 are two physics puzzle games developed by Toxic Games. Both games have you playing as a character trapped on an alien world, where you must use a strange glove to manipulate colored blocks and solve puzzles to escape.
QUBE is the first game in the series, released in 2011. In the game, you know nothing about yourself or where you are. You just know that you have to find a way to escape from a giant structure made of colorful blocks. You will have to use your gloves to activate colored blocks and create different effects, such as pulling, pushing, rotating or flying.
QUBE 2 is the sequel to QUBE, released in 2018. In the game, you will play Amelia Cross, an archaeologist stranded on a strange planet. You will have to team up with a man named Emma Sutcliffe to solve puzzles and uncover the mysteries of this planet.
QUBE 2 has many improvements in graphics, sound and gameplay compared to QUBE. You will encounter many new types of colorful blocks with different functions, such as creating fire, water or electricity.
Both QUBE and QUBE 2 games feature a wealth of additional content, including new chapters, new levels and new features. If you like creative and challenging physics puzzle games, you should not miss QUBE and QUBE 2.
How to get 3 free games from Epic Games Store
To receive 3 free games from the Epic Games Store, you just need to have an Epic Games account and access the link below:
You just need to click the Get button to add the game to your library. You can download and play the game anytime you want.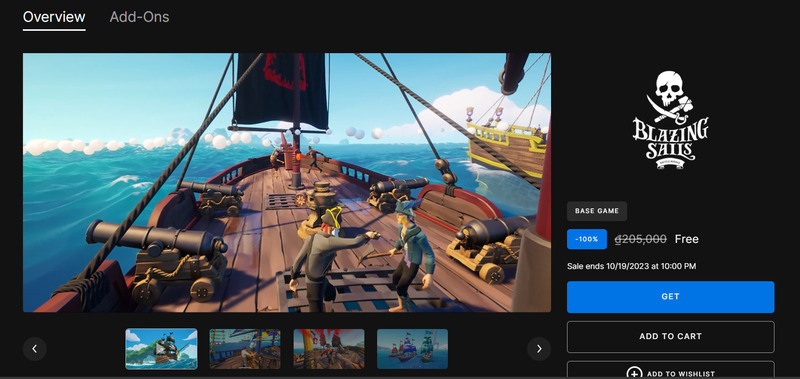 Note that you can only get these 3 free games from now until October 19. After that, the Epic Games Store will have other free games to replace them. So, please quickly get the game before it's too late.
Epilogue
So you have learned important information about Epic Games Store gives away 3 free games for PC users. This is a great opportunity for you to experience top games without spending a penny. Wish you have fun and interesting gaming moments.