If you are a student, you must have heard of Netop School software used to manage classrooms. Currently, Netop School is no longer developed as before, but instead is Classroom Spy Pro 4.4.13 Full. This is the most powerful classroom monitoring software available today.
Join the channel

Telegram

belong to

AnonyViet

? Link ?
If you are a teacher, Classroom Spy Pro 4.4.13 Full It will be very helpful in your teaching. Currently, almost all Labs are equipped with LAN-connected computers. This is convenient for teachers to bring lecture slides to each student's computer or control and correct errors directly on each student's computer screen. In addition, Classroom Spy Pro also supports teachers to monitor students' computer screens.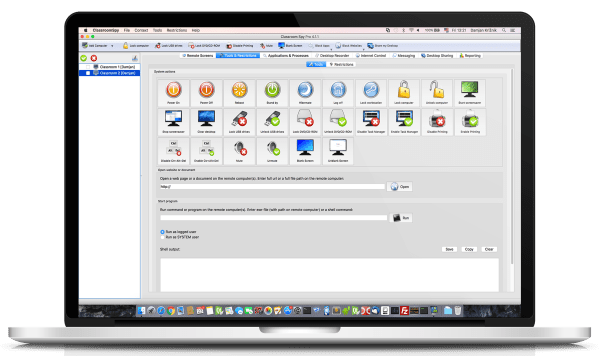 With Classroom Spy Pro 4.4.13, you will put the class in the most advanced tracking mode. This software allows you to see what people are doing – without leaving your desk. You can monitor the activity of all student computers in your classroom remotely. In addition, you can share your screen, and voice chat with students, control computers, create presentations, limit Internet usage, block applications and a lot more.
Benefits of using Classroom Spy Pro 4.4.13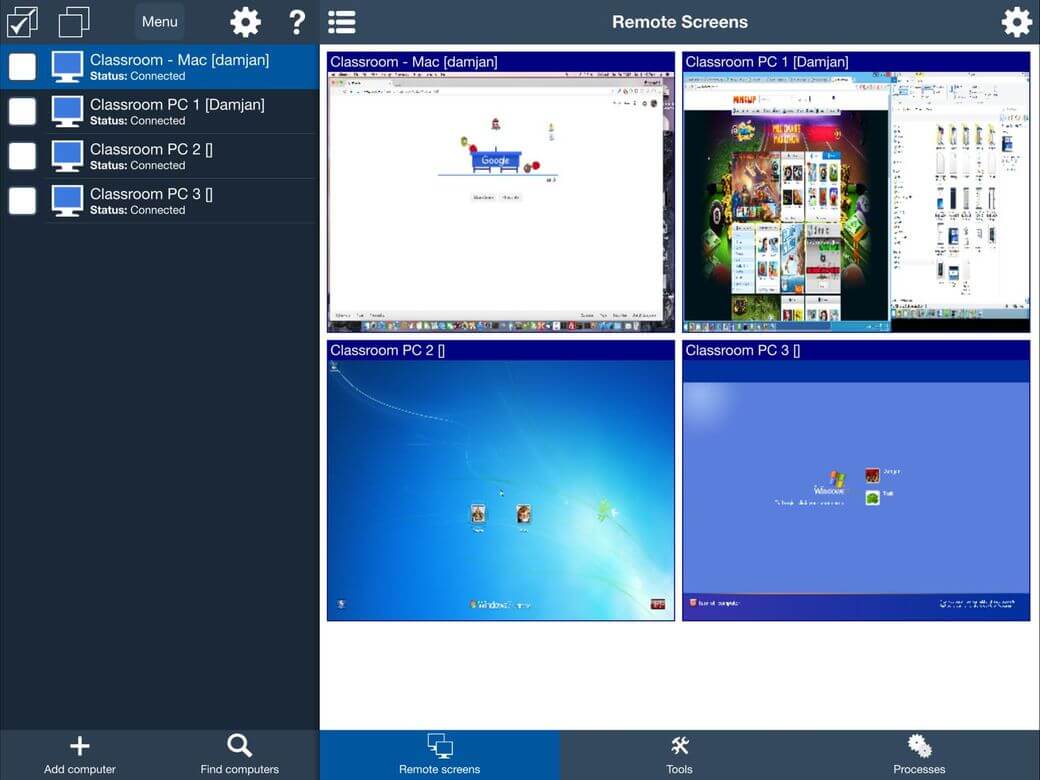 Installing and using the application is very easy as all functions can be accessed with a few mouse clicks.
You have full control over what students in the classroom are doing.
This app gives you a live image of the computer screen in the classroom.
You can make presentations by showing your live screen to students or present your student screen to others.
The app allows you to take over the classroom computer by controlling its mouse and keyboard.
Monitor screens of classroom computers are shown in a table with some custom rows as thumbnails.

Schedule classroom desktops to record to MPEG4 files

Perform some action on all classroom computers on click
Block applications and access to the Internet
Send files
Collect files
Log visited websites
Log in used apps
Key logging – keylogger
…and more – see feature list and screenshots
Main features of Classroom Spy Pro 4.4.13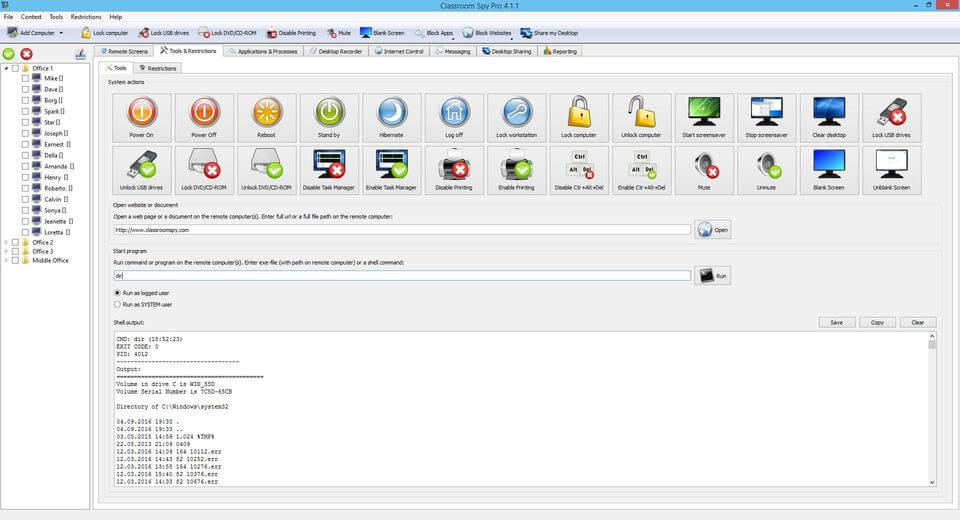 Basic Features
Display live images of computers in the classroom.
You can control the computer in class by controlling its mouse and keyboard.
More student screens can be displayed in one table.
Computers can be organized in computer groups (e.g. classrooms)
A student screen can be enlarged to an actual size.
The name of the connected user is displayed.
Record classroom computer screens to MPG4 files.
Show your screen to students or show student screen to students
Power on/off, reboot, hibernate, classroom computer hang
Send and collect files
Log out of the desktop user
Lock the workstation

Clear screen

Screen saver control
Block the Internet
Block apps
Mute the computer in the classroom
Limit the volume level of computers in the classroom
Print off
Disable Ctrl + Alt + Del
Blank screen
Start the program on the student's computer and see the results
Open the website on the student's computer
Multi-monitor support
Control running processes and applications
You can lock selected student computers
You can display a message on selected student computers.
When bandwidth requirements are lower, the refresh interval can be extended.
Automatic connection to classroom computers is optional.
Protection feature
The settings for the agent are encrypted and password protected.
The connection to the classroom computer is protected by a password.
Access to password-protected console monitoring. If multiple users use the same computer, different profiles and access passwords can be set.
Other monitoring consoles can be connected to the same computer in the classroom – you can monitor your students from different locations.
Agents can be installed remotely.
Fast user switching supported.
Multi-session support for Remote Desktop, Terminal Services, Citrix,…
The control panel can be used on a smartphone or tablet
Download Classroom Spy Pro 4.4.13 Full
Password: anonyviet.com
Folder Console: used on teachers' computers.
Folder Agent: used on student computers.
This is the best classroom monitoring software available today, if you are a teacher, you should not miss it Classroom Spy Pro 4.4.13. Not only is it a good classroom management software, but it also helps you convey your lectures by sharing images and sounds to each student.