With App Promo Codes for Android is on CH Play, every day you will receive a notification that allows you to download paid copyrighted Apps without paying any $, that's great, isn't it!
Join the channel

Telegram

belong to

AnonyViet

? Link ?
Every day, one or several applications (Apps) will be updated on Promo Codeseach App is on promotion, you just need to press "I'm Feeling Lucky".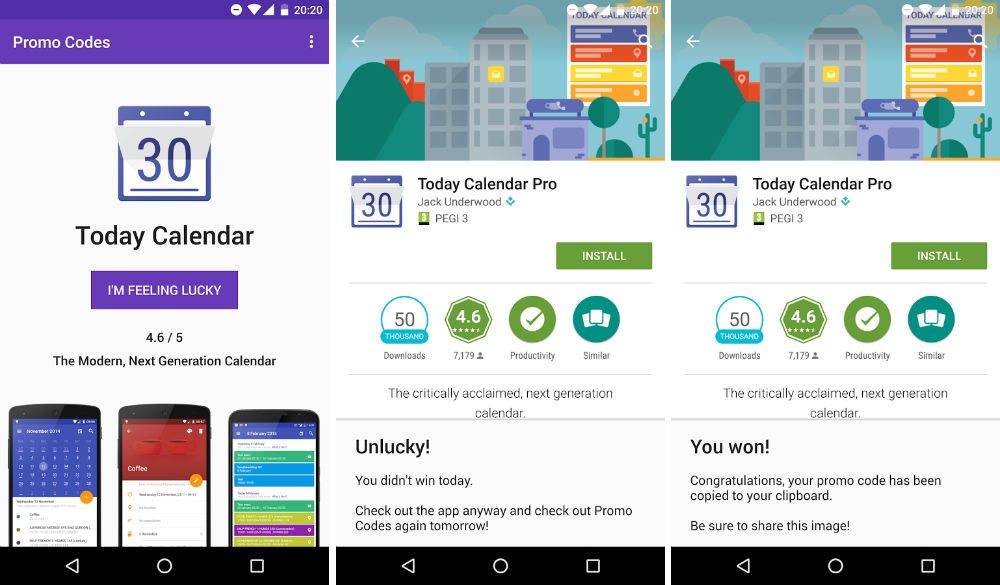 There will be 2 cases:
One is you will get Code to be able to download that App for free, without spending any money
Or you will be redirected to the app download page on Google Play to review, and can buy if you want.
If you are lucky enough to get the Code, please use the Code on Google Play, paste it in the redemption section when paying.
Load App Promo Codes at the address:
Simply having the app installed allows you to have a daily chance of winning a Promo Code for a top quality app!
Just upload the app, press "I feel lucky!" and see how lucky you are really!
If you win, you'll get a promo code that you can redeem on the Play Store.
If you get lost, you will be redirected to the App Store page of the player promoted to check it out anyway.