If by chance you find a Facebook account of someone with high Sub, and want to legalize that account as yours. The first thing you do is change your Password and then change ownership to your Email? But when I just added your Email to that nick, it immediately got CheckPoint. Please follow the instructions below of Vo Huu Nhan so that you can add Email to Facebook Other People Don't Get Checkpoint.
Join the channel

Telegram

belong to

AnonyViet

???? Link ????
Add Email To Facebook Others Without Checkpoint
Step 1: Go to a Facebook account of the person you want to add Email to (Scam or check something :)) )
Step 2: Make an article public.
Step 3: After posting, click on the sign 3 dots at the top of the post and select delete. A dialog box appears, click "Account Protection".
Step 4: Clicking on it will redirect you to Facebook's Account Security interface.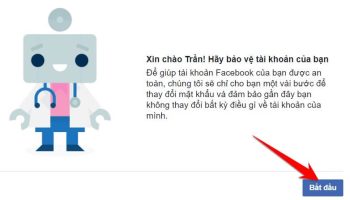 Now you just keep pressing begin > continue > set a new password. After setting a new password, an email setting interface will appear, select all old emails > click the button "Erase". The interface to add a new email will appear, enter your email and press the . button "More".
Now enter check Email your new order get Facebook verification code that's it.
So you will be able to add your Email to other people's Facebook without being Checkpoint. You are now considered the owner of that Facebook account. No matter what, you should not hack other people's Facebook. This is just a small tip for my reference. And you should only apply more Email to other people's facebook without checkpoint in case of necessity.
Human Resources – Vo Huu Nhan