Google is the largest search engine on the planet. Millions of people use it every day but only a few are able to take full advantage of the tools that google has to offer to its full potential. In fact, Google has provided a lot of great services, applications and utilities that not everyone knows about.
Join the channel

Telegram

belong to

AnonyViet

???? Link ????
Today, AnonyViet I will review useful and interesting google applications that you should learn and experience right now.
1. Google Translate App (Automatically translate via camera)
If you are a person who loves to travel, you should not miss this great application. The Google Translate app can automatically recognize letters through images from the camera and translate them back for you in whatever language you want.
You can download Google Translate on both platforms Android and iOS
To use this interesting feature, open the Google Translate app on your smartphone and click on the camera icon. Then move the phone closer to the place to be translated.
2. Google Sky
You can use this application to observe and explore the universe, galaxies or planets according to the latest research. If you are an astronomy enthusiast, you can view the map directly from the universe.
You can explore Google Sky here
3. Google Fonts
This is a very useful application for designers or those who like graphic design. You can search or check out the best fonts for your project. Google font is almost compatible with Unicode standard, so you can type Vietnamese easily. This Google Font repository is completely free for everyone to download.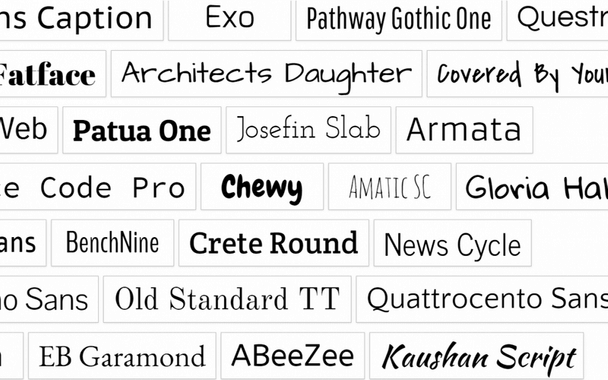 You can go to Google Fonts here
To start your search, try typing a few words related to the name of the font. Wait a few seconds the relevant fonts will appear shortly after.
4. Google Sounds Search
This is a music recognition application, you just need to point your device at the source and after a few seconds this application can tell you what song you are listening to. The functionality of the Google Sounds Search application is similar to SoundHound, but with the integrated AI search engine, Google is much better.
5. Build With Chrome
This is a very fun app that allows you to play with virtual Lego pieces. You can unleash your creativity with it in your spare time or stress due to work. A light but highly logical game, suitable for all ages.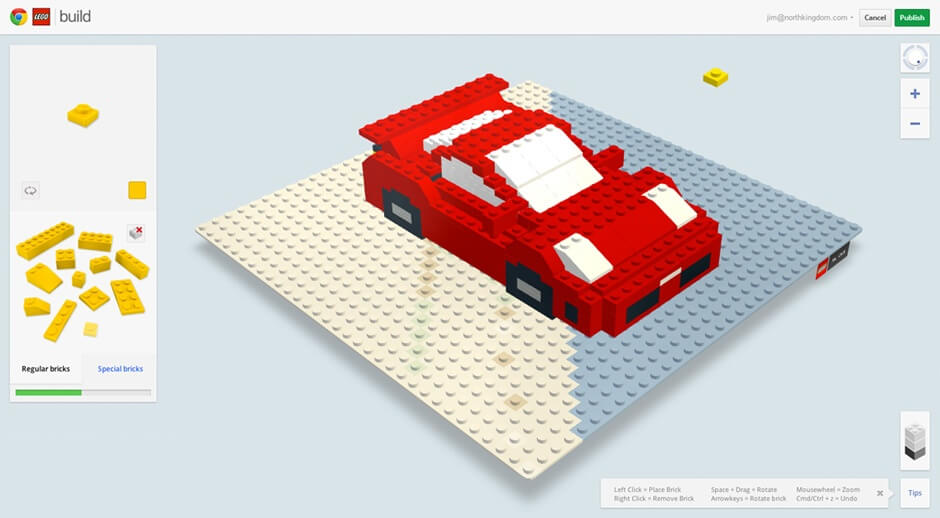 You can access Build With Chrome here
Epilogue
Above are 5 great google applications that you may not know. If you know other interesting google apps, please leave a comment below to share with everyone!
N1412.