The feature to delete search history in bulk was launched by Google to protect user privacy. After a series of scandals leaking information from Facebook and Yahoo. Google decided to update the feature to delete browsing history with just 1 click.
Join the channel

Telegram

belong to

AnonyViet

???? Link ????
Bad guys who stalk search history, cookies and passwords are always a big threat. Personal security has been a top priority in recent times. This new feature was born called Delete History Google published and recommended for use.
Clear Google search history with just 1 click
This feature will help you neatly delete everything immediately without having to go through many stages. With just 1 click to confirm, everything will be completely erased. Everything from Cookies, login history and stored passwords will be deleted on all devices.
This is recommended to keep you safe if you forget to log out. Below I will guide you to use this new feature. Please share with friends and family to help them know how to protect their personal information.
Implementation Guide
Use your browser to log in to Google's activity management page at the link below.
After entering you will see the interface as shown below. There you click on the line HISTORY MANAGEMENT to access your history list that Google has saved. We will delete from here!!!
Go to HISTORY MANAGEMENT and look at the options bar on the left to see options. Select the item Delete activity by to enter the delete option as shown below.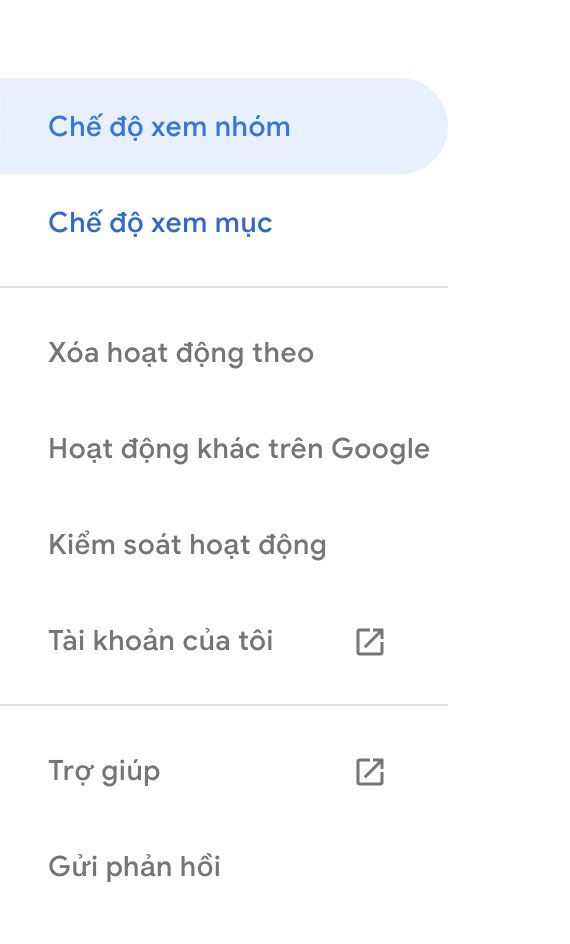 At the delete interface, change the deletion time to Ever to clear the entire history. If you don't like it, you can choose to delete it in different stages.
Finally press the button Delete then confirm.