What if you are someone who likes to blog but don't know how to program? It's hard for you to share blog posts to everyone if you don't know how to create a blog. If you spend money to hire a programmer, it is quite expensive and also takes a lot of time. Today I will show you how to make your own blog with Google Docs!
Join the channel

Telegram

belong to

AnonyViet

???? Link ????
You don't need to know programming, you just need to know how to blog. The rest just let Google Docs help you. It will help you create a simple and luxurious personal blog of international standards. From there, your article will be able to SEO up the Google search rankings to share with everyone.
Instructions for making your own personal blog with Google Docs
This way will help you create a Blog page in the fastest time. It will not take you too long to be able to own a professional Blog site. No need to know programming can still do Blog !! To do this we need the help of YouDontNeedWp.
YouDontNeedWp (abbreviated as YDNW) is a free service to help you build your personal website. You will be linked to Google Docs to compose blog posts for your site. Just with simple drag and drop and keystrokes to create a very simple and modern Blog page.
Instructions for creating a Blog
First you need to visit the address below to get to the YDNW user page.
After accessing you will see a very simple interface like the photo below. That's where to sign up for a YDNW account.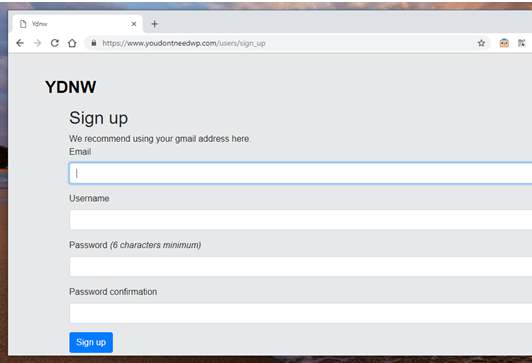 Fill in all required information including Email, Username, and Password To register an account.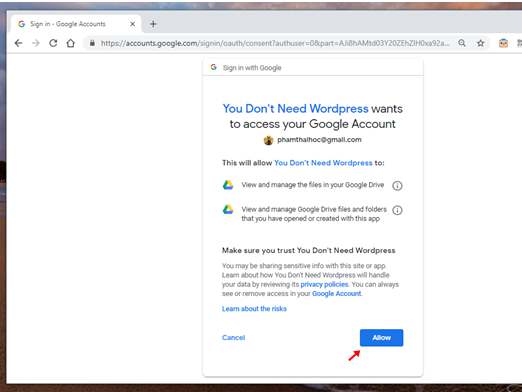 After registration is complete, YDNW will ask for permission to access and store it on your Drive. India Allow to agree.
After completing the above step, the editing interface of the personal Blog page will appear as shown in the image above. Select New Blog Post to create new posts for your Blog site.
Continue pressing select Google Docs interface for editing articles. YDNW will automatically link to Google Docs.
At this point, the Google Docs editing interface will appear and you can start composing the content for the article. You just need to write normally, YDNW will automatically sync and update data, you don't need to worry.
After writing, return to YDNW's interface and select Edit Post / Publish to further customize your post.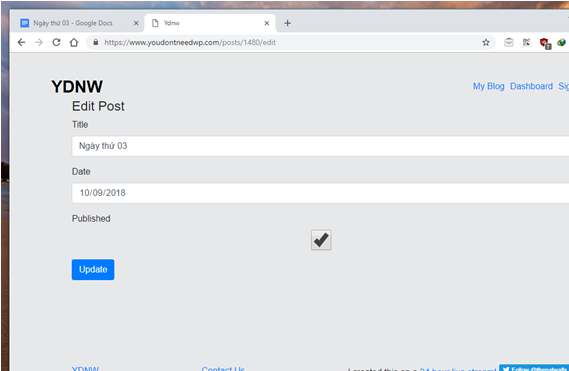 Here, you will see 02 editing options which are Post title and Date Submitted.
Please update to your liking and then press Update to save the updated content.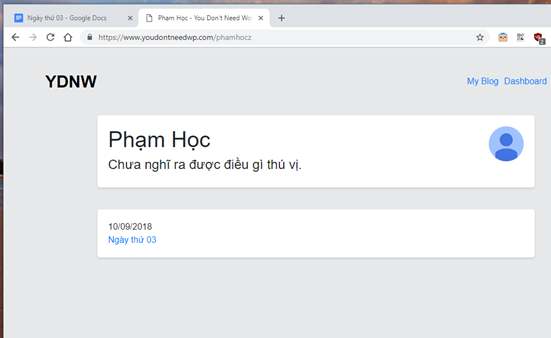 Now your Blog page has been successfully uploaded to the Internet.
You just need to enter the address youdontneedwp.com/username to view my Blog page.
Replace phrase username into your account's username.