Traffic jams and flooding are always the biggest problems in big cities. Traffic jams not only affect work, but also affect the economy of society. People are always looking for proactive ways to deal with traffic jams such as choosing an earlier commute time, or going into a small alley. But there is a way for you to monitor the traffic situation in Ho Chi Minh City directly. Ho Chi Minh City by watching live traffic cameras.
Join the channel

Telegram

belong to

AnonyViet

???? Link ????
Today I will show you 3 ways to watch Camera Direct traffic in Ho Chi Minh City. As long as you have the Internet, you will actively see which routes are stuck in traffic. From there, there is an appropriate choice of the path to be more open.
View Traffic Cameras on Website
Currently Website of the City Department of Transport. Ho Chi Minh allows you to view the current traffic status. Go to the homepage and scroll down Traffic Camera Section. Here you can Live view Camera or see all Cameras available in Ho Chi Minh City.
If full view is enabled, you will be redirected to the map view. With display options:
Camera
Speed ​​signs
Traffic situation
You can toggle each option to make it easier to see.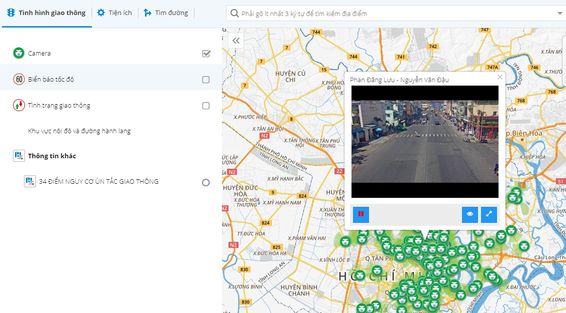 View Traffic Cameras on your phone
Currently, the Department of Transport also supports the application to view traffic cameras on IOS and Android. If you use a smartphone, you can download the app to watch it live. Viewing on the app will help you quickly receive a notification when a road shutdown occurs.
Continuous use of GPS in the background will drain the device battery. Traffic information only updates the location when there is actually a change or movement.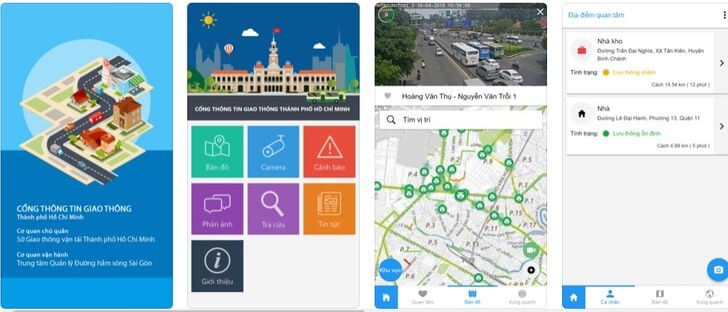 View Traffic Camera on Zalo application
If you have the Zalo App installed on your phone, you can view the traffic camera right on this application. Currently Zalo on IOS, /Andorid / PC all support you to view and look up traffic information in Ho Chi Minh City. Just follow the steps below:
Step 1: In the search box at the top, type search: "Traffic Information"
Step 2: Select the item "Traffic Information HCMC" in the results found. Select Next "Care about"
Step 3: You will be handed the messaging interface. You can use the provided functions like:
Around: locate your location and show current traffic status.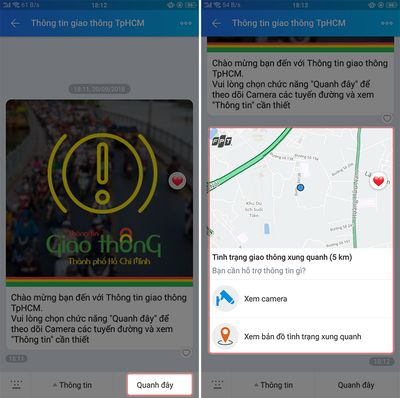 You can watch live traffic camera or map in your area.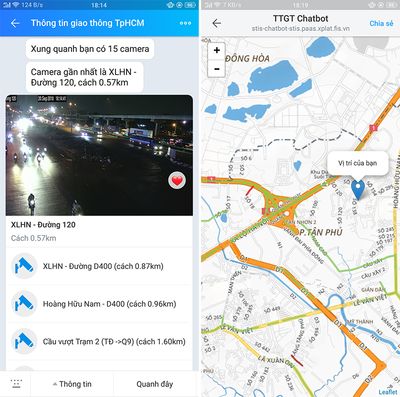 Information:
Live notification of traffic conditions (traffic jams, flooding, road construction), channeling and a list of existing traffic cameras in Ho Chi Minh City.
You can also look up cameras by route using the syntax:
#cam [tên đường cần tra cứu]
For example: #orange Phan Dang Luu
If you are living and working in Ho Chi Minh City, the live traffic camera view tool is very useful. You should check the application before going out to avoid being late for work.