Office 365 is a Microsoft cloud office service. Similar to the versions of Office installed on computers, Office 365 includes programs such as Word, Excel, PowerPoint… The special thing is that you can use both Online and Offline. Besides, you will have 1TB of Online storage. Office 365 license is sold by year for $ 99. But AnonyViet will guide you Office 365 subscription for free within 1 year.
Join the channel

Telegram

belong to

AnonyViet

???? Link ????
How to register for Office 365 for free for 5 users
Register for a Microsoft Dev account
Currently, Microsoft is having a program for programmers to experience 1 year of its products. Signing up for a Dev account is easy, and there's no need to prove anything. You just create a Microsoft account and follow the instructions below is possible Sign up for Office 365 for free.
Step 1: Visit the Microsoft Website "Join the Office 365 developer program today". You click on the button JOIN NOW >
Step 2: Enter your Country and Company name. You can enter anything, this doesn't need to be very precise. Then press the button next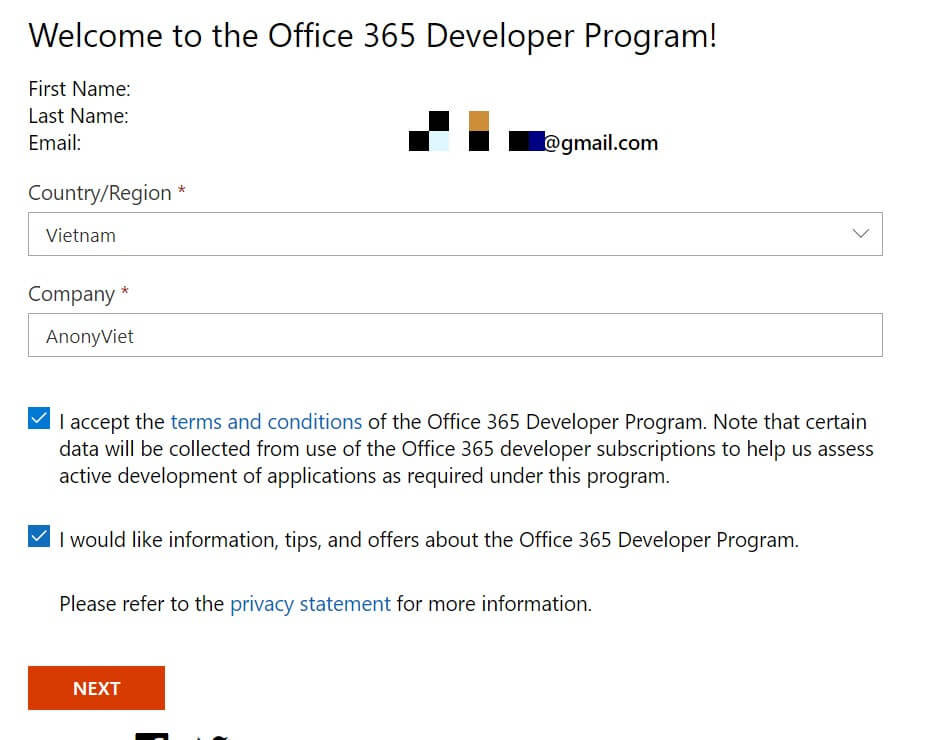 Step 3: It asks you to declare your fields. Just check it, it won't check, then press JOIN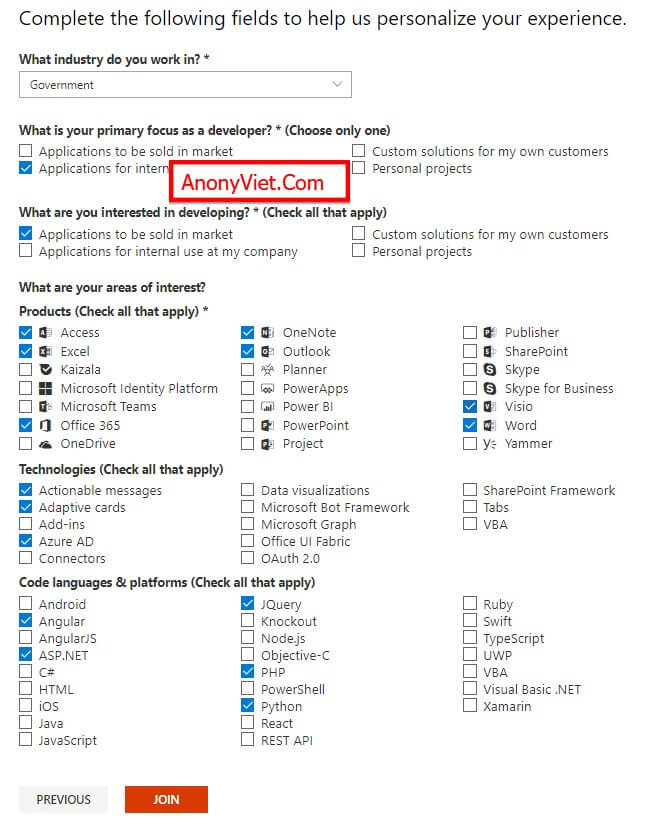 Step 4: A notification will appear, click Close and press SET UP SUBSCRIPTION
Step 5: Fill in your registration information in the box below.
You have to Remember this informationbecause This account is used to sign in to Office 365
For example:
Username: anonyviet
Domains: anvvn (you can enter anything)
Then your Office 365 login name will be: [email protected]
You have to memorize This username and password!
Step 6: You need to enter your phone number to verify your account. Wait for a few seconds to receive an sms with a confirmation code.
Step 7: Through this step, you already have a Microsoft Dev account. This page will record your expiration time. Office 365 usage period will be one year from the time you signed up.
Grant Office 365 permissions to Dev accounts
After having a Dev account, you need to access Admin page to grant Office 365 permissions to the account. Log in with the account just created at Step 5
Select User -> Active users -> choose account name right frame.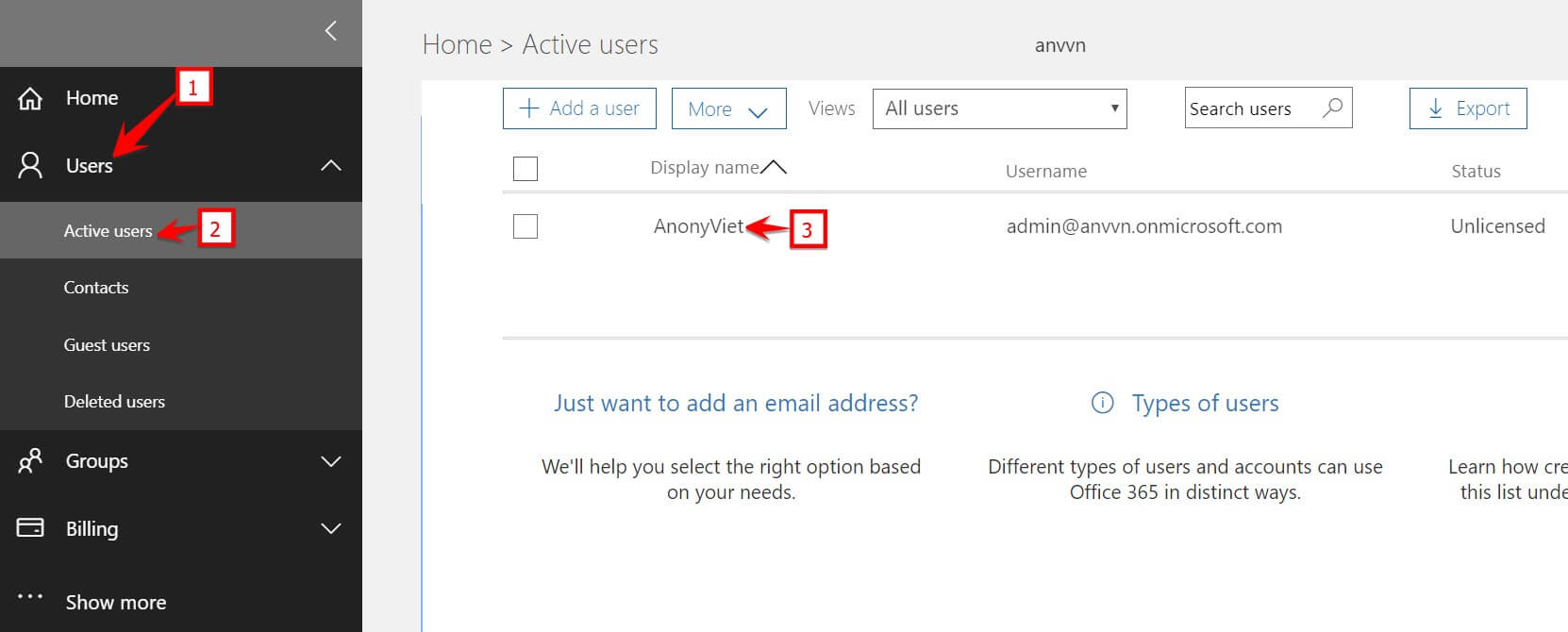 In the section Product licenses: No products have been assigned you choose Edit
Item Location: Vietnamyou turn on On in the section Office 365 Enterprise E3 Developer. You will be granted 25 license due to the list of services below.
Install Office 365 for PC
After authorizing the account, you can now Download Office 365 (choose the 32bit or 64bit version along with the version installed on the computer).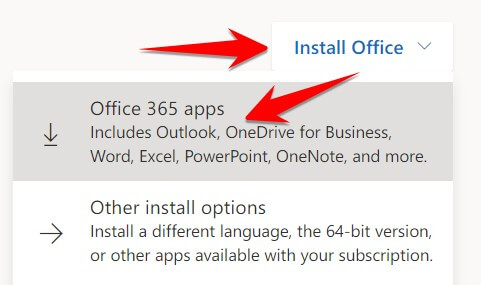 After the installation is complete, open Office on your computer. Click on Sign in to get the most out of Office
Continue to log in with the account created in Step 5, so you already have a 1 year free Office 365 account.
Check the item again Account in Word or Excel you will see Office 365 ProPlus Active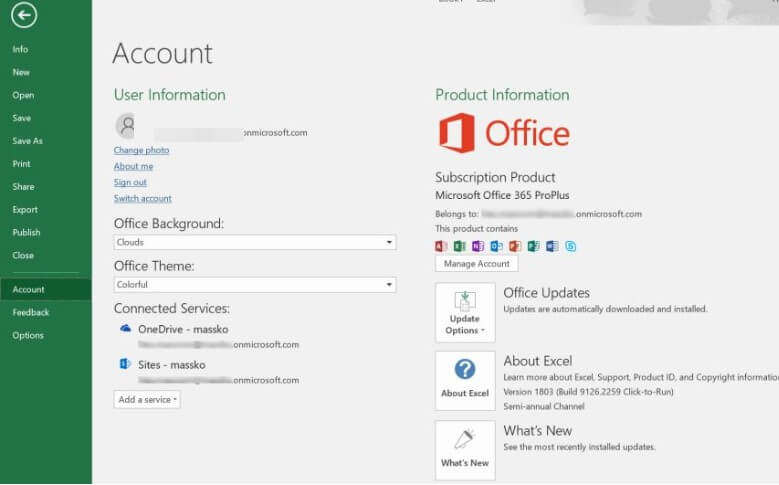 So you have successfully signed up for Office 365 for free.
Some notes when using Office 365:
Office 365 account is free for 1 year. After 1 year you register again or use another account to register again.
You can

create more User

other to use Office 365 at Admin page to manage User
Each account you can install up to 5 computers, 5 phones, 5 tablets
Should check account How many devices are yours installed on?