Windows 10 is an operating system launched and developed by Microsoft, first released on July 29, 2015 including versions: Windows 10 Home, Pro, Education,… With a beautifully improved interface , making it closer to the user. Accompanied by extremely interesting features that previous versions of windows did not have will bring a completely different experience.
Join the channel

Telegram

belong to

AnonyViet

???? Link ????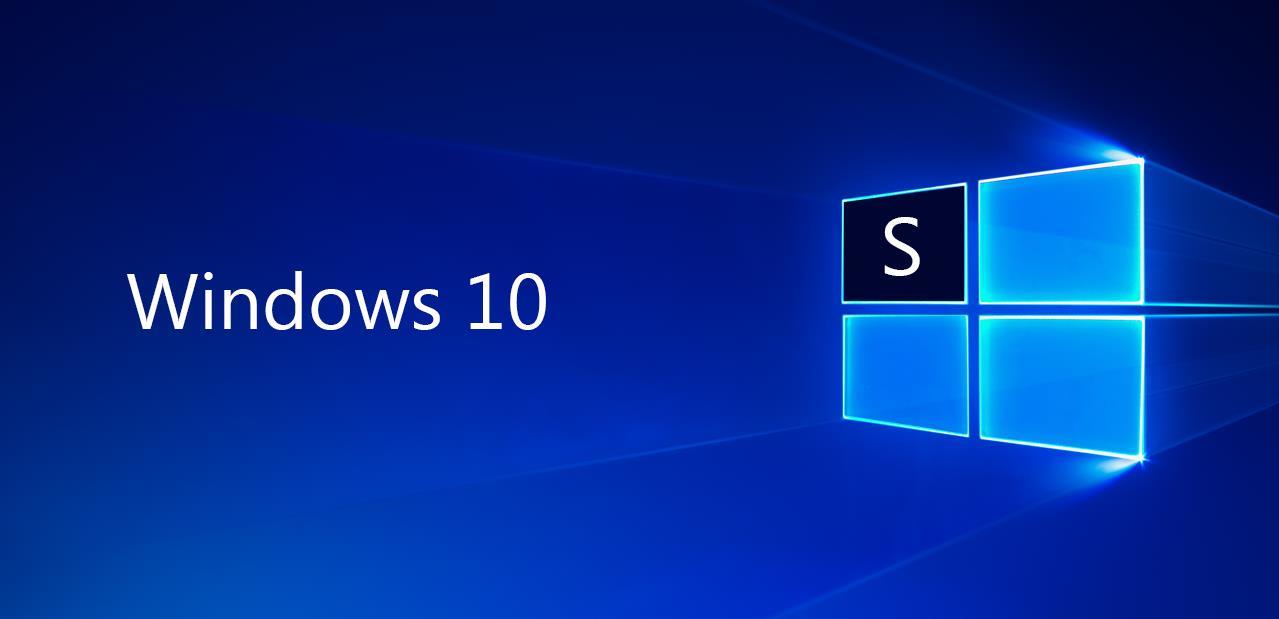 On Windows 10, there are still hidden features that are not known to many people. But these features are very useful when you use Windows. Let's discover and use AnonyViet with AnonyViet:
1. Clean up your hard drive with Disk Cleanup
Disk Cleanup is a built-in utility on computers running Windows 10 operating system. This tool will help you clean up trash and optimize the computer after a long time of use. In particular, you can use Disk Cleanup to delete folders Windows.old in C drive.
Step 1: Press the Windows icon button in the left corner of the screen and type Disk Cleanup.
Here, select the drive to clean up in the Drives pane and click OK.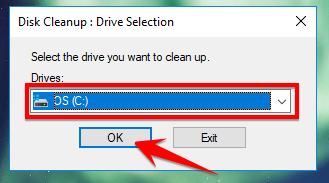 Step 2: You select the file folders to clean and click Clean up system files. The scanning process will take place quickly or slowly depending on whether your computer has a lot of junk or not. After cleaning is complete, your computer will have quite a bit of hard drive space left.
2. Create Notes on Desktop with Sticky Notes
Windows 10 has built-in features Create notes right on the desktop extremely convenient. Helps you save important things to do in the future or an event. Sticky Notes is a hidden feature that is not displayed on the Desktop. To use this feature, the first thing you need to do is type a keyword Sticky Notes in the Windows Start Menu.
You just double click on the yellow note and write content on it. You can also change the color, font, … to help the sticky in more beautiful.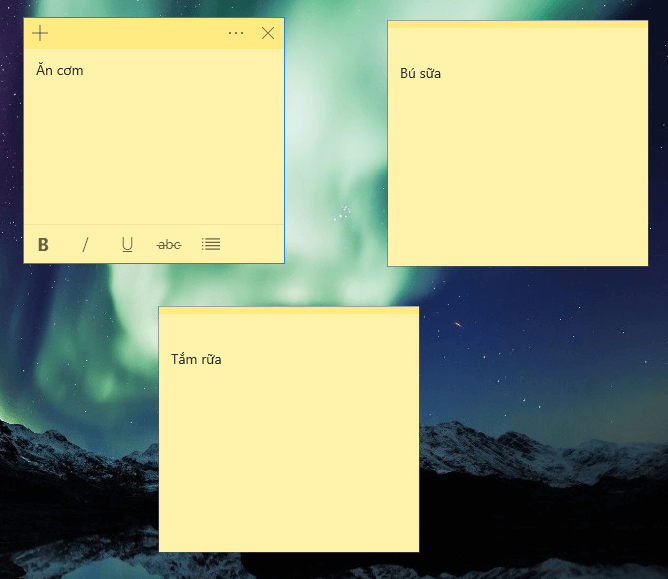 3. Activate Night light anti-eye strain mode
A hidden feature of Windows 10 that helps protect eyes. Basically, this feature will help reduce the amount of blue light emitted by the computer, thereby helping you feel less eye strain if used for a long time.
First, click on the Start button of the keyword U Night light => Enter.
Activate this mode by turning on Schedule night light or click Turn on now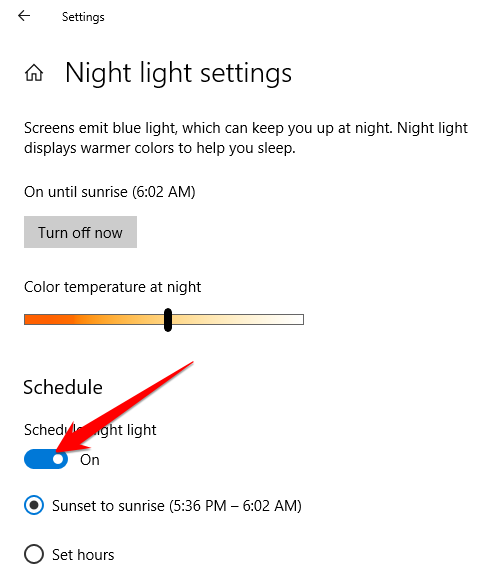 4. Type text yourself by voice
Speech is a feature that automatically recognizes speech and converts to text, which is extremely interesting and convenient for users.
Please enter Settings => Time & language => Speech.
Next, click on the words Speech, inking, & typing privacy settings right side of the screen.
Activate Speech by clicking Turn on speech services and typing suggestions.
Now to use this feature, press the combination WINDOWS + FAMILY and start reading (English).
5. Create more virtual Desktops
Virtual Desktop is a feature that allows you to create more desktops on the same machine. Helps improve your computer's performance dramatically.
Virtual Desktop Quick Shortcuts:
Open Tabview : Windows + Tab (Swipe 3 up on the Touchpad)
Create a new Desktop: Win + Ctrl + EASY
Close current desktop: Win + Ctrl + F4
Switch between the virtual desktops you created on the right/left side Win + Ctrl + right/left arrow (Use 4 fingers to swipe right/left on the touchpad).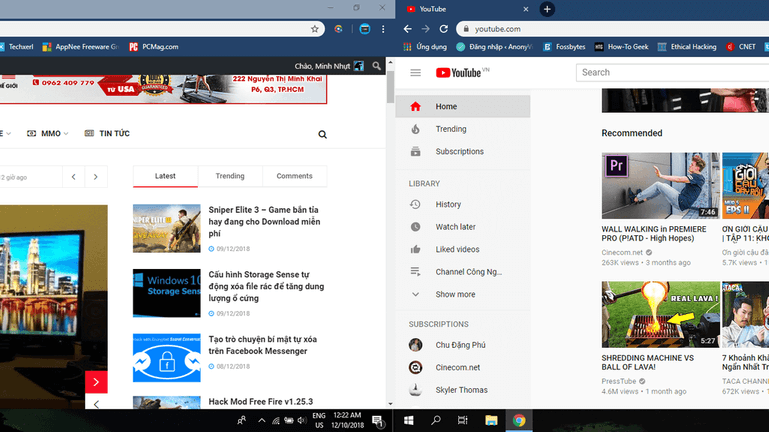 Epilogue
Thus, AnonyViet has gone with you through 5 interesting hidden features built into Windows 10. If you know other features, please comment below the article to share with everyone!
N1412.