Hello everyone, 2018 has almost ended with many beautiful memories. Preparing for 2019, AnonyViet hopes that all your sorrows and troubles in 2018 will be resolved soon. Welcome 2019 with lots of luck and peace. AnonyViet I have a gift for you, which is PSD New Year Calendar 2019 very nice and cute.
Join the channel

Telegram

belong to

AnonyViet

???? Link ????
As for the PSD File, you can freely edit it and bring it to the store to print into a real calendar. This can be a meaningful gift for friends, family or lover. It shows sincerity and concern for others.
Below is a photo of this 2019 calendar.
Instructions for downloading and using the 2019 New Year calendar
I will guide you in detail how to download and use this calendar. You can freely customize it to your liking and then print it out. Everything is already designed by the author, we just need to change some of the content we want.
PTS set of Tet calendar 2019 – No. 1
New Year's Calendar PTS 2019 – No. 2
New Year's Eve Calendar PTS 2019 – Number 3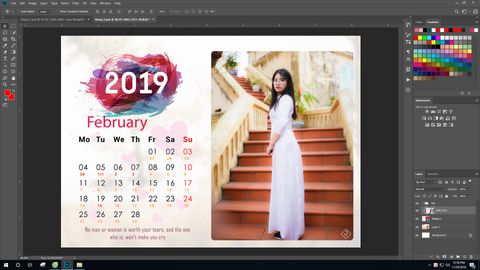 How to edit the 2019 Calendar PTS File
After downloading you will receive a PSD File as follows.
Proceed to open the File with Photoshop software by clicking right mouse -> Open With -> Photoshop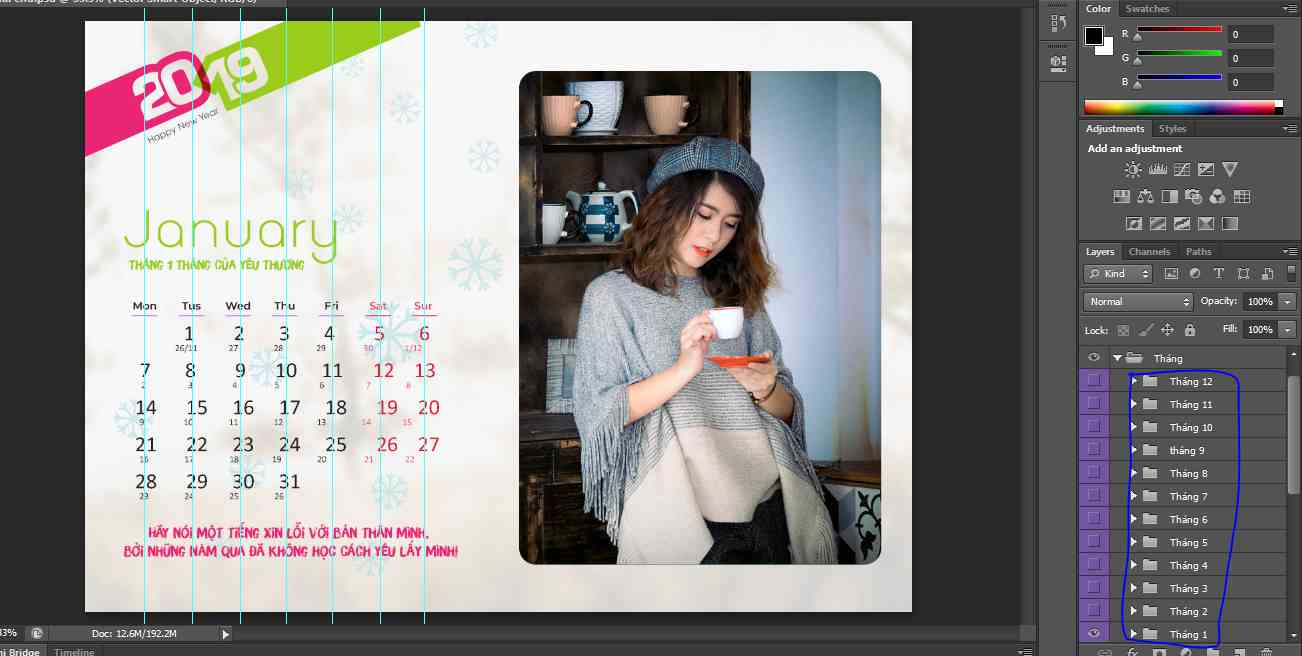 You will now see the calendar opened in Photoshop. Notice the right pane will see 12 months listed in 12 different folders. And where the folder January eyes are open. Now you proceed to click on the eye in the January folder to turn it off, and choose to open the eye in February.
After turning off the folder's eye January and open the eyes of the folder February. You will see that the contents of the calendar will also change. Continue scrolling the right frame to the bottom you will see as shown below.
In the folder customer photo you will see a photo named 406277…
Proceed to double click on it to enter the editing area.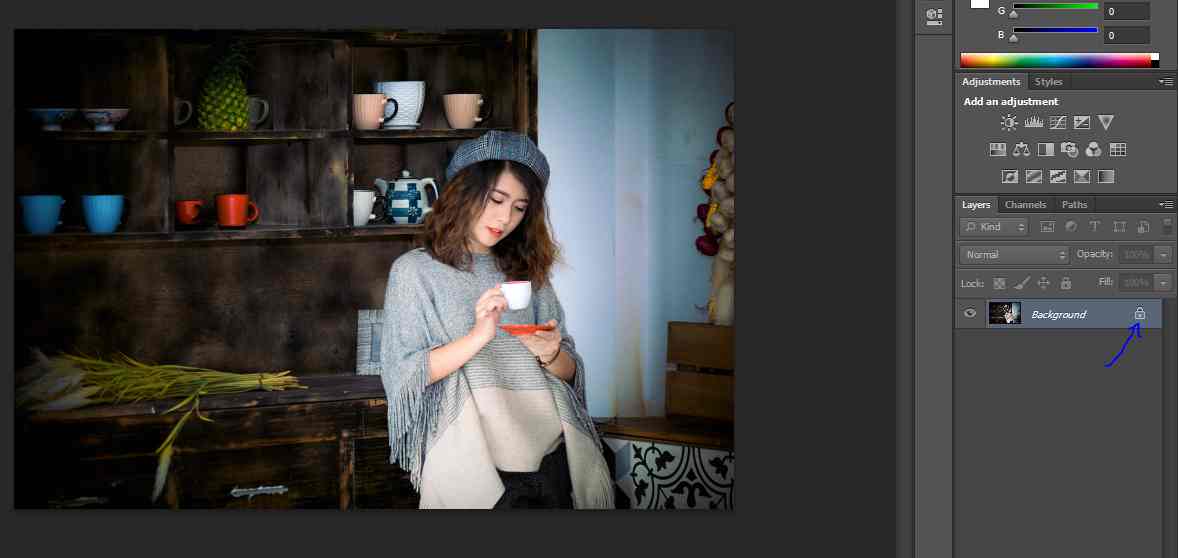 Click on the icon lock to the right of the photo to unlock and you can replace another image as you like.
So you have a super beautiful 2019 New Year calendar already!!!
Source vietdesigner